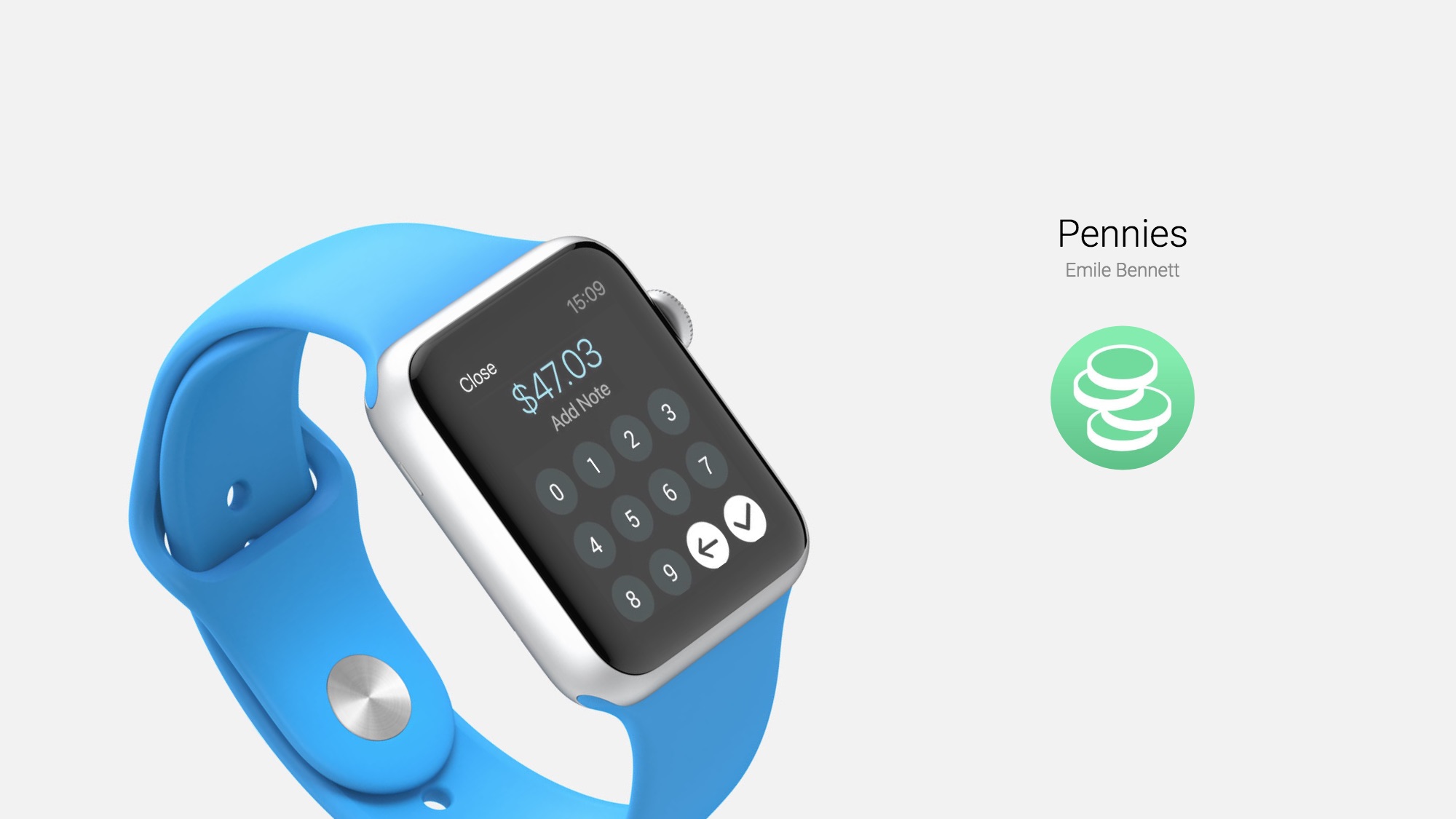 Using
Pennies
to
Keep
an
Eye
on
Your
Money
Makes
Sense
July 25, 2017
If you thought that your Apple Watch could only send you notifications about your budget, you're in for a treat. A simple app called Pennies gives you a sleek, gorgeous way to keep an eye on your money. You'll find it fun and easy to track your spending and know what's left in your budgets. You can even track that money you're spending on-the-fly without pulling out your iPhone.
Setting Up Pennies to Keep an Eye on Your Money
You'll have to do some legwork on your iPhone first, of course. Pennies doesn't let you create budgets from your wrist, at least not yet. You can create as many budgets as you need, which is very handy if you follow the "envelope method" of budgeting. You just create a budget for each of your "envelopes," a quick and easy step-by-step process.
Make sure you enable "Sync to iCloud" in the app's preferences. You can get to that by tapping the gear icon in the top left of the app. Once that's done, you'll be able to use Pennies from your Apple Watch.
Spending and Earning Money From Your Apple Watch
After you do the initial setup of the app, you might not ever have to use your iPhone for budgeting again. Within Pennies on your Apple Watch, you're able to see each of your budgets easily. The app shows you how much you have left to spend today for each of your budgets, and you can tap on one to get more information.
You can also use the "Spend" and "Receive" buttons to record your money coming in and going out. This is a great way to jot down how much you spent at the grocery store or Best Buy, since you don't have to dig out your iPhone to do it. Just a few taps on your wrist, and you've got that expense recorded. Pennies on the Apple Watch syncs automatically to iCloud. That way, when you want to view more information about how you've been spending your money, it'll be right there on your iPhone for review.
Getting Pennies to Help Keep an Eye on Your Money
Pennies is compatible with iPhone, iPad, and Apple Watch. It's a $3.99 download on the App Store at the time of this writing. It's definitely worth every penny, though, since it is a truly fun way to keep an eye on your money straight from your wrist.