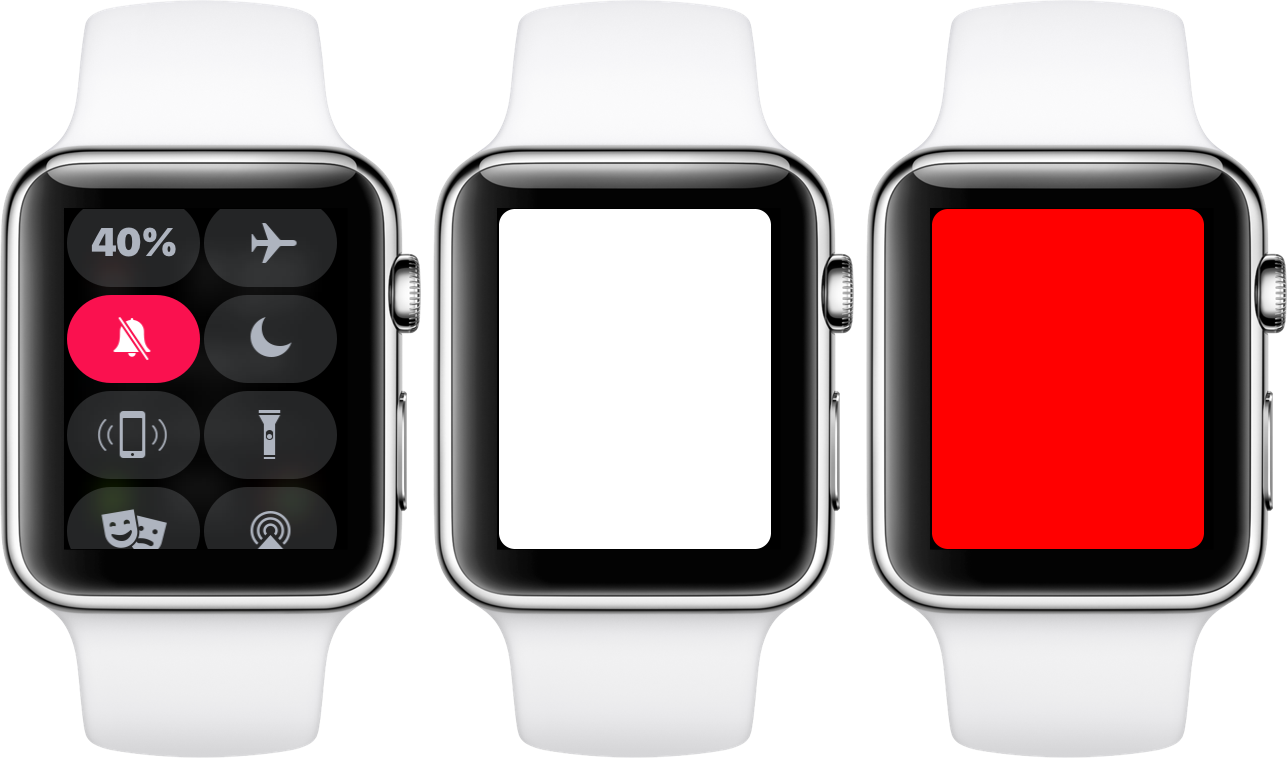 Flashlight
in
watchOS
4
has
3
Different
Modes
June 16, 2017
One of the new features coming in watchOS 4 is a flashlight, accessible via Control Center. It has three different modes. As announced at WWDC, watchOS 4 with dozens of new features will be available to the public this fall. I've been exploring the beta so I can share details of some of the upcoming features with you.
To use the flashlight, first open Control Center with a swipe up. Tap the flashlight icon. The Apple Watch screen will go white, but you'll see the time at the top and three dots indicating which page you're on at the bottom. After a second or two, the time and page indicators will disappear, and the white screen grows brighter. It's not an LED light or anything, of course, but it does glow nicely. You can tap the screen to toggle between a brighter and less bright light.
Swipe to the left to enter the second flashlight mode. This is a strobe light, great for making you more visible during your nighttime walks and runs. Again, tapping the screen in this mode toggles between a bright white and less bright, grayish light.
Swipe again to get to the third flashlight mode. This is a red light, which might come in handy if you want just a tiny amount of light. Once again, tapping the screen in the mode toggles you between brighter and less bright red lights.
You can see the regular, strobe, and red flashlight modes in action on the Apple Watch in this brief video I made.