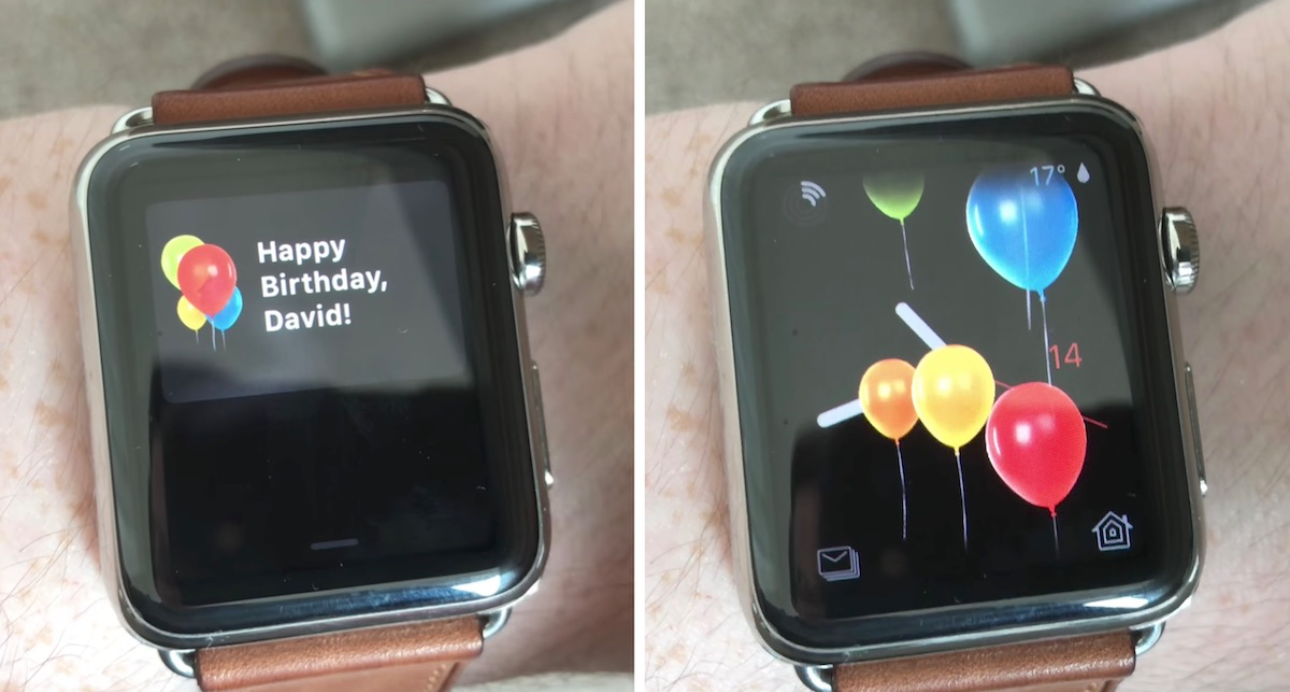 Sweet
Birthday
Wishes
Coming
in
watchOS
4
June 15, 2017
MacRumors has uncovered a sweet new feature in watchOS 4. On your birthday, the Apple Watch will wish you a Happy Birthday and send balloons floating up your screen.
The feature was posted in MacRumors forums by mrToasty. The 13-second video showing off the feature was posted on YouTube by David Boyle. Take a look:
This balloon animation is similar to the balloons message effect in iOS 10. Granted, this is a small feature in the scheme of things, and not something that would be spotlighted at WWDC. But it is one of the delightful surprises that so many of us love about Apple products.
Photo credit: MacRumors. Video credit: David Boyle