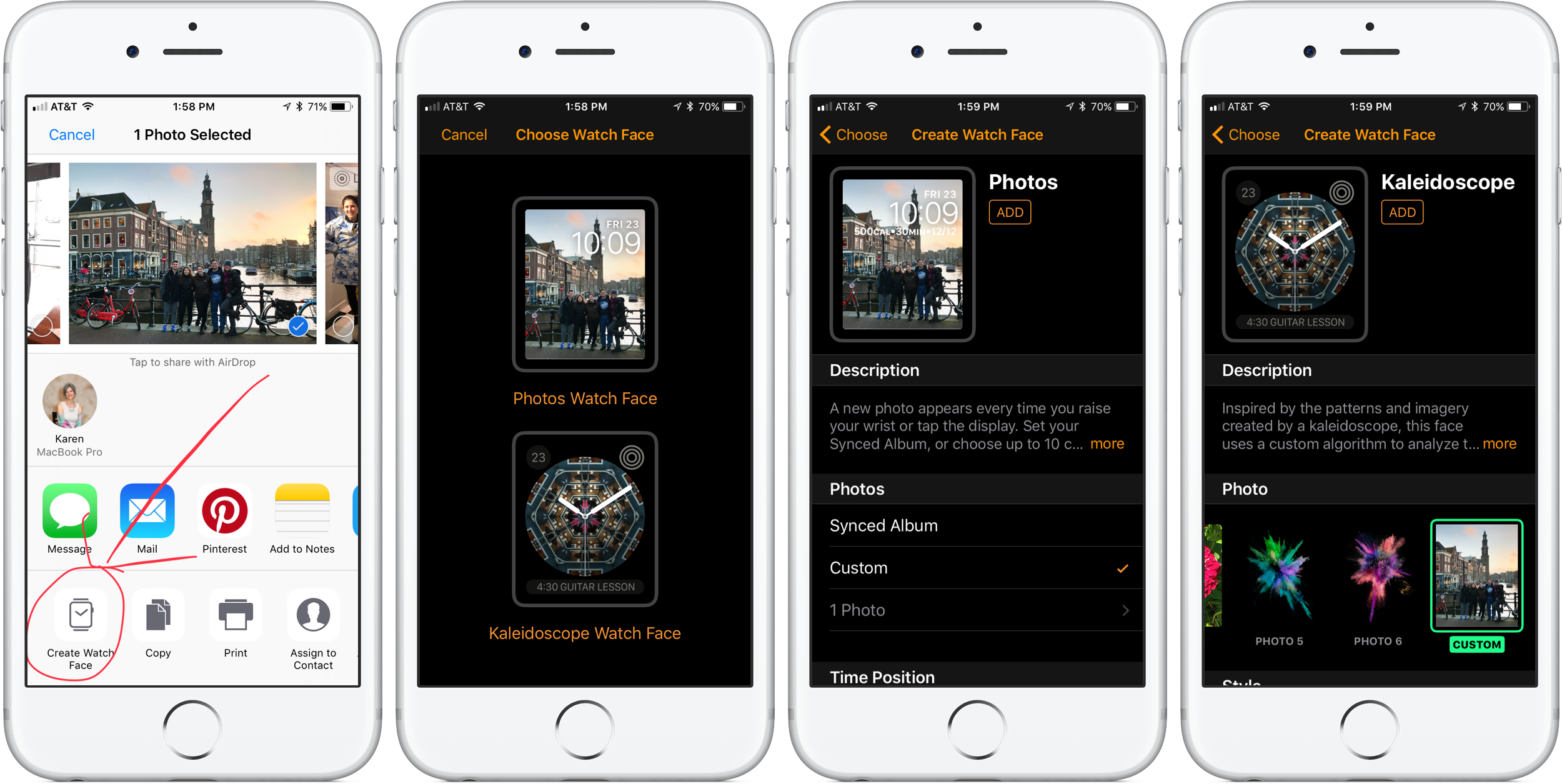 New
iOS
11
Feature
Makes
Apple
Watch
Photo
Face
Creation
Easier
June 8, 2017
In iOS 10 and watchOS 3, creating a custom photo face on your Apple Watch is a many-step process. The upcoming iOS 11 and watchOS 4 make it quick and easy. I've been trying out a number of new features since installing the betas, and I really like this one. You can use this method to create a regular photo face, or one of the new kaleidoscope faces. Note that if you use your photo as a kaleidoscope face, you won't really recognize your photo. Rather, it's an ever-evolving abstract pattern using the color palette within your photo.
Here's what you do, once you have iOS 11 and watchOS 4 installed on your devices:
Select any photo in your Photos app.
Tap the box and arrow icon in the bottom left corner, which opens up the share sheet.
Swipe along the bottom row until you see the option to "Create Watch Face."
Tap Create Watch Face, which brings up a menu, "Choose Watch Face."
Select one of the two choices, Photos Watch Face or Kaleidoscope Watch Face.
Customize it however you'd like and tap "Add."
That's it. Creating either the kaleidoscope or regular photo face this is incredibly intuitive and fast.
Both iOS 11 and watchOS 4 will be released to the public this fall.