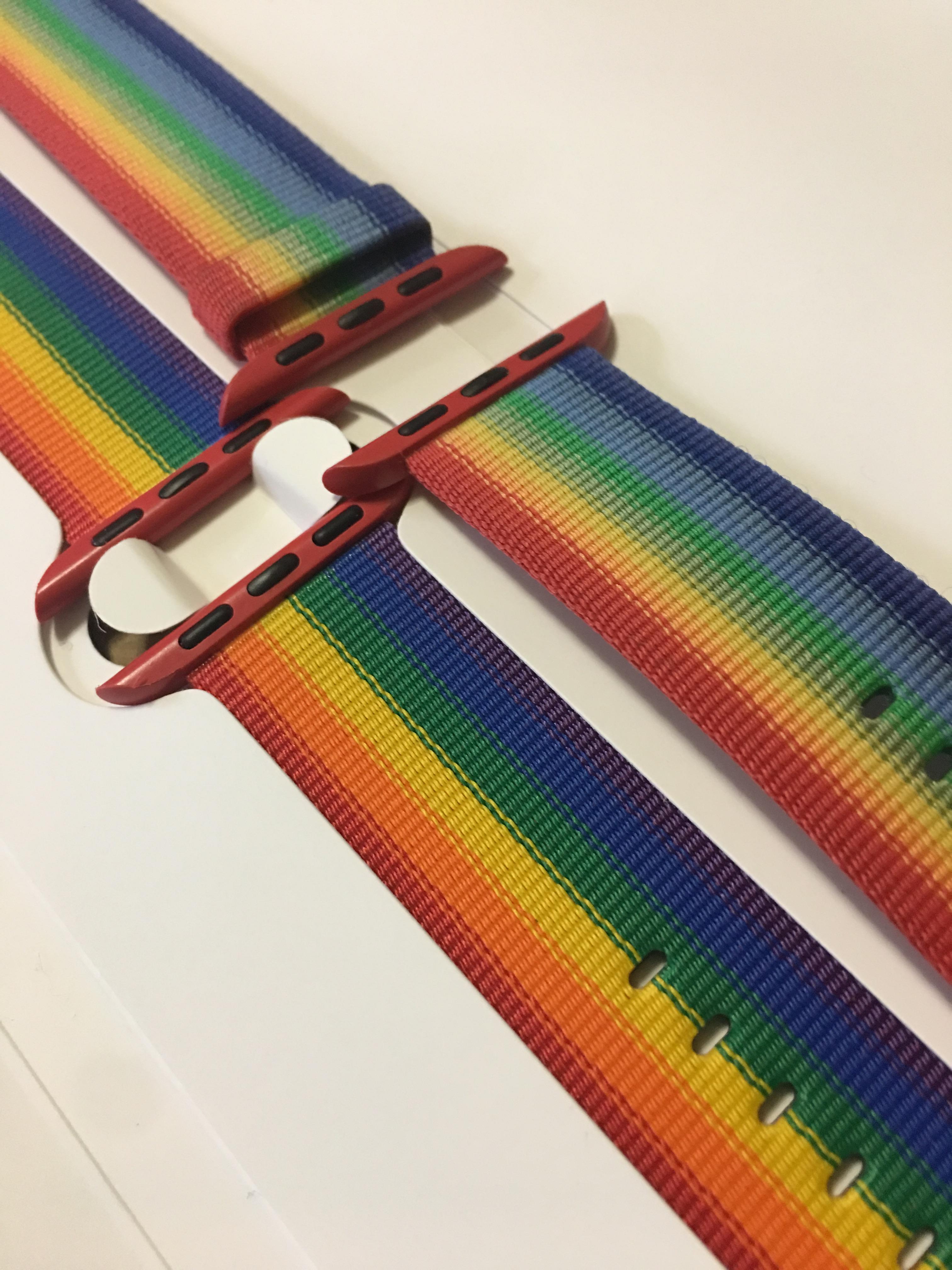 Apple's
2017
Pride
Woven
Nylon
Band
Differs
From
Original
June 8, 2017
Apple's 2017 Pride Woven Nylon Apple Watch band at first glance appeared to be identical to the limited edition 2016 Pride band. It's not. If you were hoping to get the exact same band that Apple's employees attending the San Francisco LGBT Pride event in 2016 received, you're out of luck.
Redditor vvedge has both bands, and shared photos comparing the official Apple 2016 and 2017 Pride bands in a recent Reddit post.
You can see that the 2016 Pride band has more subtle colors, and a softer gradation between colors. The 2017 Pride band has brighter colors, fewer colors, and sharper definition between colors. The newer band more closely resembles an LGBT Pride flag.
The original band included red, orange, yellow, two shades of green, two shades of blue, and two shades of indigo (dark blue). The newer band includes red, orange, yellow, green, indigo, and purple.