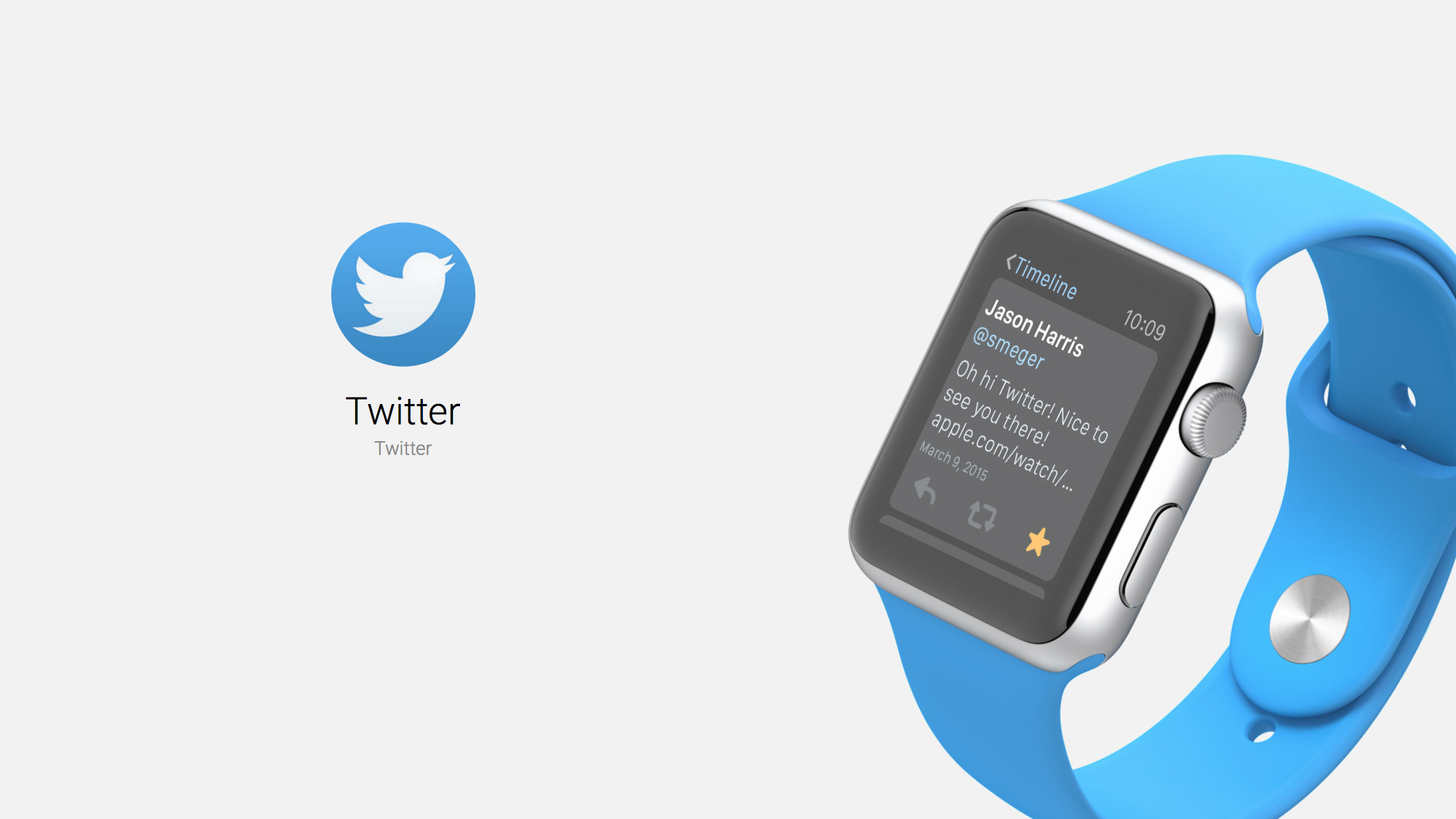 Twitter
Brings
the
Social
Media
Giant
to
Your
Wrist
June 2, 2017
While Twitter's official app is hardly new, I've been using it recently on the Apple Watch and finding it handy. If you're a Twitter user haven't tried the app lately on your watch, give it a shot.
First you'll need to set up your Twitter account, if you don't have one already, and sign in on your iPhone. Then you can open the app on your Apple Watch. There is no complication for Twitter, but you can place it in your Dock for easy access.
When you first open the app, you are greeted with a menu containing two items: Timeline and Top Trends. Tap Timeline to see your timeline, which you can scroll through by swiping the screen or turning the digital crown. If the tweet contains a photo, you'll be able to see it. If it contains a link, however, you will not be able to tap it. At the bottom of each Tweet, you'll see options to reply, Retweet, or favorite the Tweet.
From the main menu, tap Top Trends to see a top 20 list of what's trending right now. You can tap any one of the trending topics for a list of Tweets containing that topic.
To compose a Tweet, Force Touch. Tap the icon that appears, and you'll see four options for composing your Tweet: dictate, emoji, Scribble, and Share location. You can also Tweet a song that is currently playing. Notifications in the Twitter app are actionable; you can follow back or say hi to new followers.
I don't think that developers need to try and cram every feature into their watchOS apps. Twitter is a good example of a useful, abbreviated app for the Apple Watch.Twitter is free on the App Store. The app is more fully featured on the iPhone, as well as containing ads in the form of promoted Tweets.