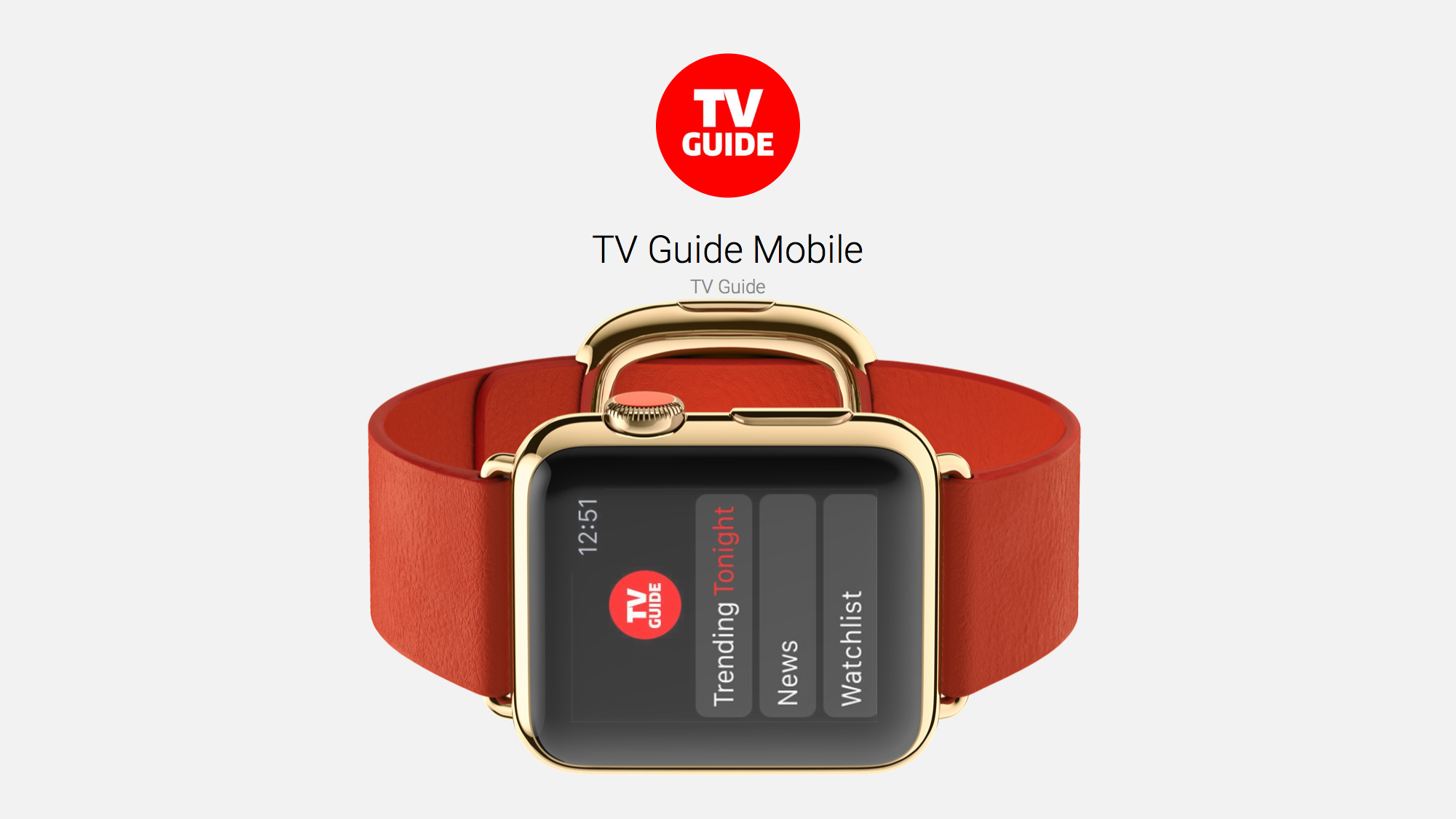 TV
Guide
Mobile
is
the
TV
Companion
for
Your
Wrist
May 31, 2017
TV Guide Mobile on the Apple Watch gives you what's trending on TV tonight, entertainment news, and your personalized watchlist. You can access the complete app on your iPhone, but once you're set up there, you can access much of the app's functionality right on your wrist.
First you'll need to open the app on your iPhone in order to set up your free account. Then you can choose your cable/streaming provider(s), favorite channels, set up a watchlist, and more. Once that's done, you can go to your wrist. There is no complication for TV Guide Mobile, so place it your Dock if you like for easy access. Once you open the app, you'll be greeted with a menu: Trending Tonight, News, and Watchlist (if you've set one up on your iPhone).
Tap Trending Tonight to see a list of popular shows airing tonight. It's just a long list of shows with their airtimes, but if you tap on one, you'll get information about the show: airtime, whether it's a new episode or not, channel(s), and a brief paragraph description of the episode.
Tap News to access an entertainment news feed. It's a list of headlines, with the latest shown first. Surprisingly, if you tap on a headline, you'll be taken to the full article itself, including photos. TV Guide Mobile is one of the few apps that lets you read complete articles on the Apple Watch.
Tap Watchlist to see the watchlist you've set up on the iPhone. You will only see the shows airing tonight, however. If you want to see the list itself, you do have to open the app on the iPhone.
TV Guide Mobile on the Apple Watch doesn't add functionality to the iPhone app, nor does it replace the iPhone app. It's more like an abbreviated version of the iPhone app. In a market where developers are still trying to figure out the role of apps on the Apple Watch, I think this is a good use of the wearable. TV Guide Mobile is a handy and ad-free experience on the Apple Watch, while the more fully featured iPhone app does have ads.
TV Guide Mobile is free on the App Store.