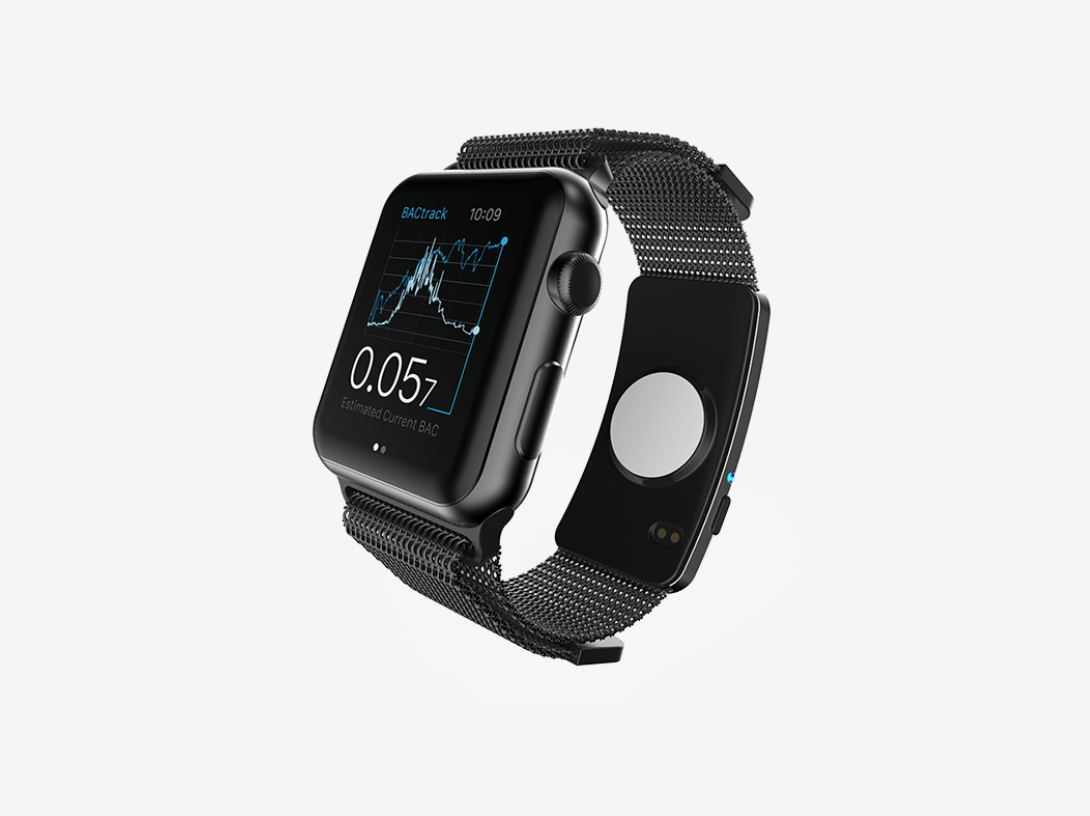 BACtrack
Skyn
is
a
Wearable
Alcohol
Tracker
May 24, 2017
One of the more promising new products shown at CES 2017 was the BACtrack Skyn wearable alcohol tracker. It can be worn as an Apple Watch band or as a standalone wearable.
There are plenty of BAC (Blood Alcohol Content) apps available, but they require that you remember to enter the number of drinks you're consuming. The BACtrack Skyn will purportedly sense the alcohol content of your blood right through your skin. You can set the app to notify you if you're drinking too fast or straying out of your "perfect buzz" zone.
The Apple Watch band version has a sensor on the inside of the band that contacts your skin, on the opposite side of your wrist from the watch itself. The standalone version looks like a large fitness band.
According to their website:
BACtrack SKYN makes tracking your drinking effortless. It measures the alcohol coming from your skin and gives you an estimate of your alcohol level in real-time. No more guesswork.

How it Works

1. Strap It On Your Wrist

Both stand-alone and Apple Watch versions are fully adjustable to fit wrists of all sizes

2. Open The App & Start a Session

Once you turn on your device, the app will automatically connect. Click start and enjoy your first drink!

3. Set Your Notifications

Get notified when you're drinking too fast or when you've reached a certain BAC level.

4. Make Better Decisions

Say no to that third drink? Switch to water? Hand over the keys and call an Uber?
The BACtrack Skyn is not yet available for purchase. There is no word on pricing yet. You can sign up for updates and be among the first to pre-order and get early-bird pricing on their website. Photo credits: BACtrack Skyn.