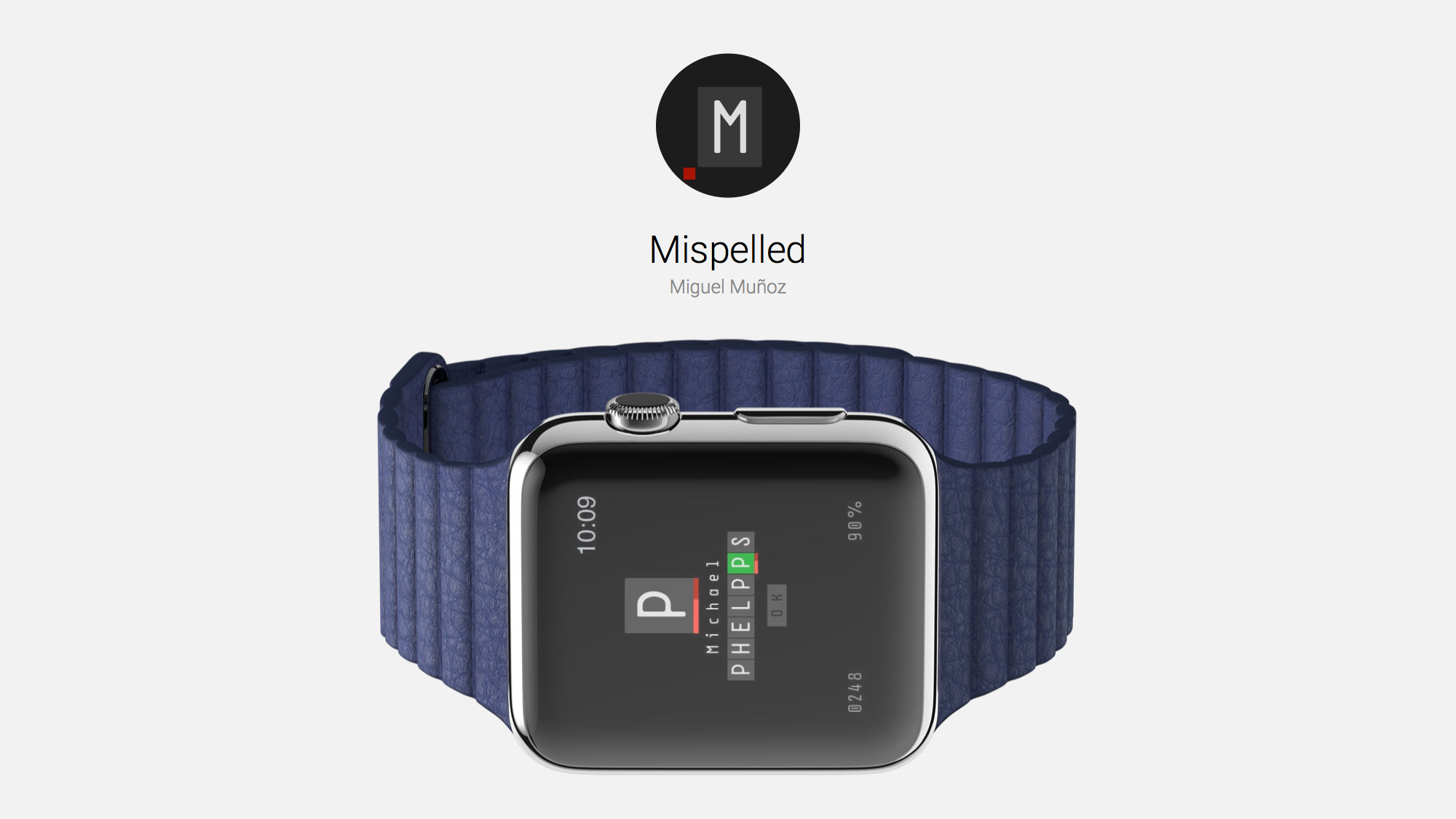 Mispelled
is
an
Ironically
Named
Word
Game
May 3, 2017
"Mispelled" is, of course, misspelled. The developer does spell the word correctly in the app's description and the actual icon on the iPhone. He also misspells all of the category names on the iPhone. So, perhaps that bit of irony in the game's title is on purpose. Regardless of how the title is spelled, Mispelled is a quick and amusing pick-up-and-play game for the Apple Watch.
The game is played entirely on the Apple Watch. If you open the app on your iPhone, you can see your   game stats, rate the game on the App Store, share your record, or check out the developers other games. But you cannot play the game on the iPhone.
There is no complication for Mispelled, but you can place the game in your Dock for easy access. When you open the game, you will be instructed to turn the Digital Crown to select your theme. Your choices are Brands, Hollywood, Music, Sports, or Remix. Remix is a blend of all the other categories. Once you choose a category, tap Play. The game will prompt you, Ready? Turn the Digital Crown to select OK. The first misspelled name will appear, you have about five seconds to find the misspelling and turn the Digital Crown to it. It may be an extra letter, an incorrect letter, or two letters transposed. As long as you answer correctly, the game continues. As soon as you miss one, the game is over.
That's all there is to it. I wouldn't spend a lot of money on a simple title like Mispelled, but as of this writing, the app is free. It's worth a download if you like to have some simple pick-up-and-play games residing on your Apple Watch.
Mispelled (or is it Misspelled?) is currently free on the App Store.