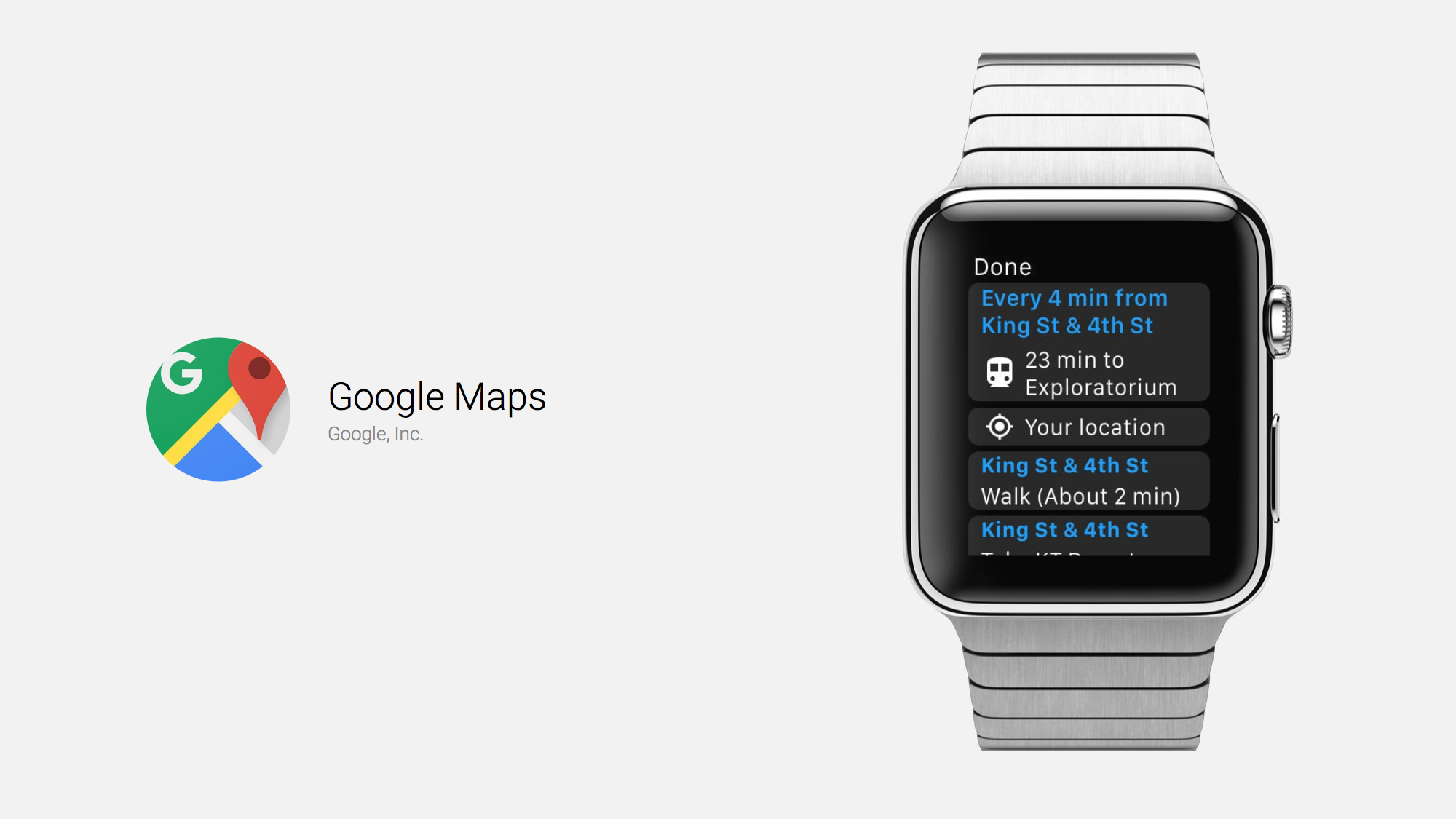 What
Does
it
Mean
When
Major
Apps
Disappear
From
the
Apple
Watch?
May 2, 2017
When four major apps disappear from your Apple Watch, it can be cause for alarm. What's going on, and what does it say about the Apple Watch as an app platform?
As first noticed by AppleInsider, four apps from some of the largest companies on earth have quietly removed support for the Apple Watch: Google Maps, Amazon, eBay, and Target. I can see why Apple Watch naysayers might take this as evidence that the Apple Watch is no longer a viable platform for apps. I think that's a reach, however. Frankly, the apps for Amazon, eBay, and Target weren't all that useful on the watch. Who wants to shop on their wrist? For eBay sellers, the Apple Watch app did have some usefulness, as it helped sellers keep track of auctions. I never used any of those three myself.
Google Maps is different. I used Google Maps on my Apple Watch, and I was a little alarmed to see it disappear. It allowed you to compare your ETA whether you were walking, driving, biking, or taking public transport. You could also call businesses from the app. Sometimes Google's directions are just more accurate than Apple's.
While Target's main app no longer supports the Apple Watch, its more useful Cartwheel app still does. Cartwheel is an app I do use on my watch when I shop at Target, as it quickly brings up the barcode to scan for discounts at the register.
So what gives? When the Apple Watch was first released, I think that all of the major app companies and many minor ones rushed to include Apple Watch support. Everyone wanted to be on the cutting edge and not be perceived as lagging behind. But as the Apple Watch has matured as a platform, developers are realizing that not every app is particularly useful on the Apple Watch. I'm totally fine with them sorting that out and only putting their best and most useful apps on the watch. The cruft can disappear.
Fortunately, the one app of the four that was truly useful on the Apple Watch is not gone for good. According to Shara Tibken of CNET, Google plans to reinstate support for Google Maps on the Apple Watch in the future.