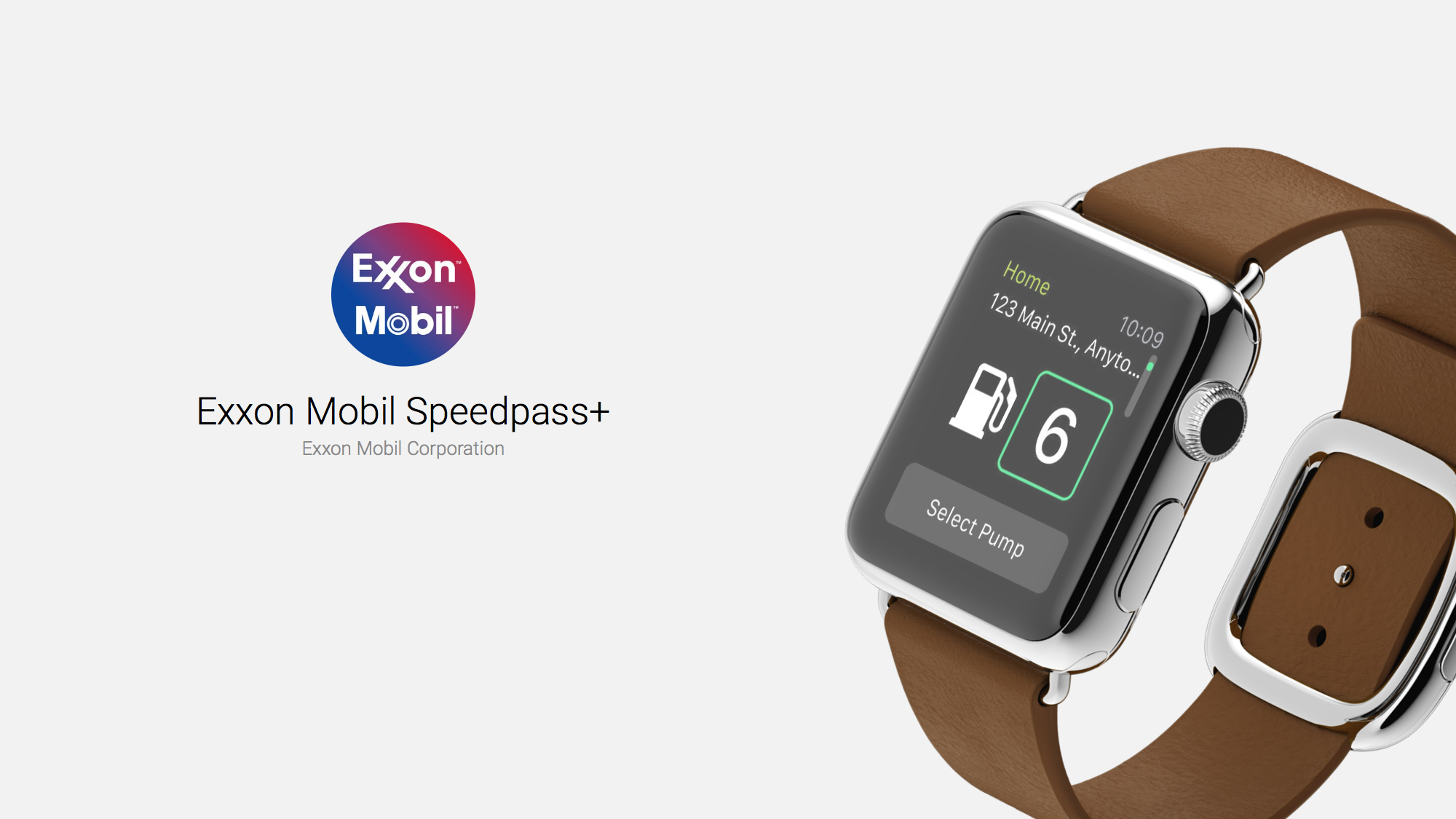 Exxon
Mobil
Speedpass+
Lets
You
Pay
at
the
Pump
May 1, 2017
There is no need for your wallet at the gas station. Pay at the pump using only your Apple Watch and the new app, Exxon Mobil Speedpass+.
After downloading the app, you'll need to set up a Speedpass+ account on your iPhone. Once you're set up, you'll get a message stating, "Your Speedpass+ account has been created and you are ready to pay for fuel in the app using Apple Pay." In the iPhone app, you can do things such as find local Exxon/Mobil stations, add a Plenti card to earn reward points, and apply for an ExxonMobil Smart Card for gas discounts. You can also pay for your gas within the iPhone app, in case you don't have an Apple Watch.
Once you've found an Exxon/Mobil station, you can just open the app on your Apple Watch to pay at the pump. Select which pump you're using right on your Apple Watch.
I don't normally recommend an app without testing it fully, but I could not get any farther than the Pay for Fuel button on the Apple Watch, since there is not an Exxon/Mobil station anywhere near me. I just returned from a 6 hour each way road trip and did not happen across any. So, I could not test out paying with the app, but I'd imagine it's worth a shot if you have have Exxon/Mobil gas stations in your area.
I think this is the way of the future, as Apple Pay becomes more and more widespread. Being able to purchase gas and other things with the Apple Watch is a nice convenience. The Apple Watch becomes a more useful device with each new type of item that can be purchased without taking out a phone or wallet. Assuming that Exxon Mobil does well with this app, I think that other gasoline companies will follow suit.
Exxon Mobil Speedpass+ is free on the App Store.