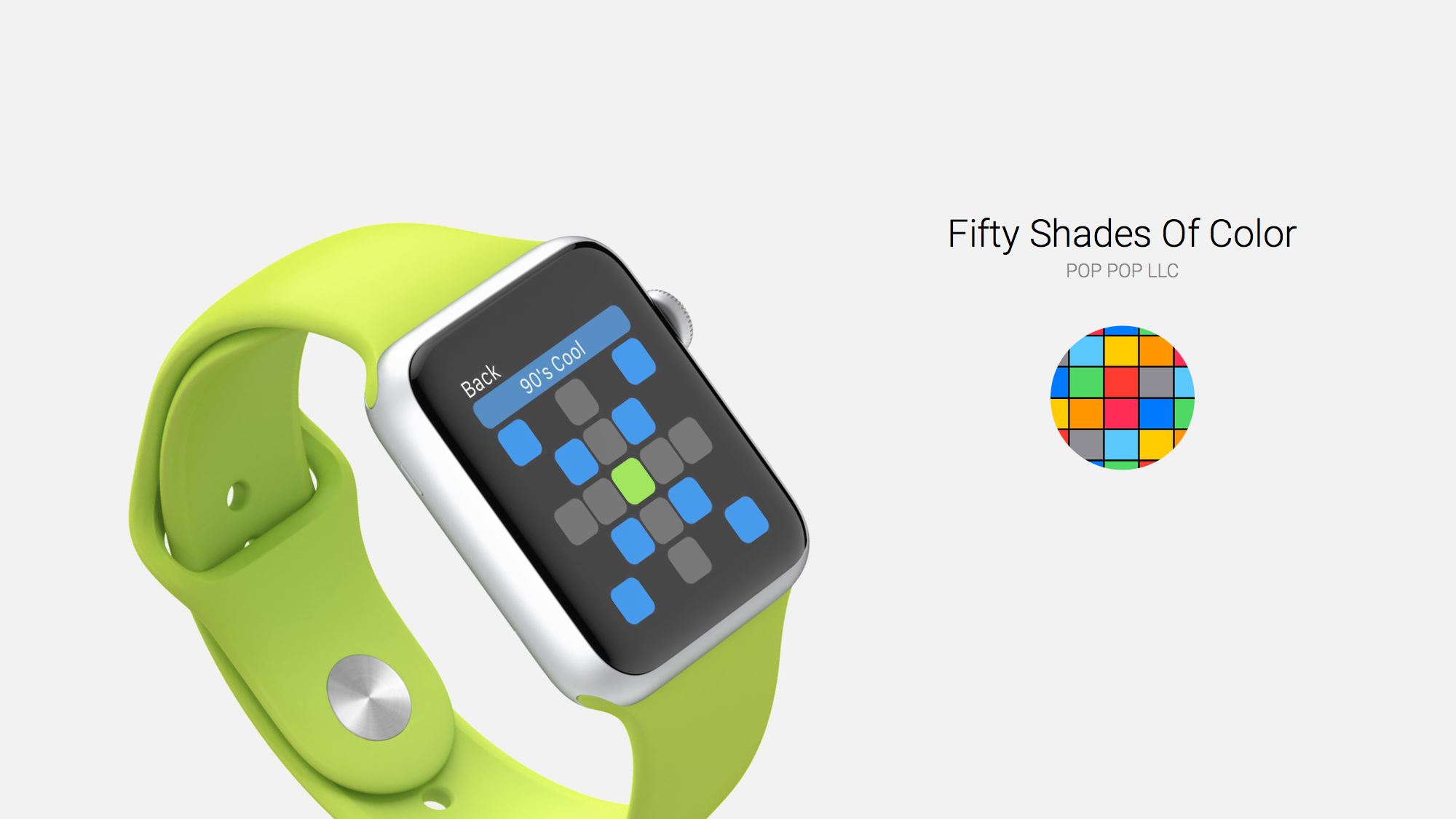 Fifty
Shades
of
Color
is
a
Colorful
Puzzle
April 24, 2017
Fifty Shades of Color is a color-mixing puzzle game that tests your ability to see color accurately. You can play on the iPhone or the Apple Watch. It is a completely independent game on the Apple Watch, so there is no need to open it on the iPhone if you don't wish to do so.
There is no complication for Fifty Shades of Color, nor is there any need for one. You can place it in your Dock if you want quicker access. When you open the app, you'll be presented with a menu: Play Game, Hints, or Help. There is also a toggle that will allow you to reset your game progress and bring you back to Level 1.
You may want to start with Help in order to get full instructions on how to play the game. Even if you play it on the iPhone first, get the Apple Watch instructions here because gameplay is slightly different on the two devices. Then you're ready to dive in. Tap Play Game to get started on Level 1. You'll see the goal color at the top of the Apple Watch screen. Tap one color tile and then another to mix the two shades. Tap another color and another until you've reached the goal color to pass the level.
Fifty Shades of Color starts off quite easy, but gets difficult fast. I got stuck on Level 4, because for the life of me I cannot discern the precise shade of yellowish-orange I'm trying to accomplish. I tried many variations of going yellower and oranger and even adding in some red, but I never got it. Unfortunately the Hint button on the main menu has a bug, and tapping it shuts down the game.
Fifty Shades of Color is free on the App Store. It's a worthwhile download for a pick-up-and-play puzzle game.