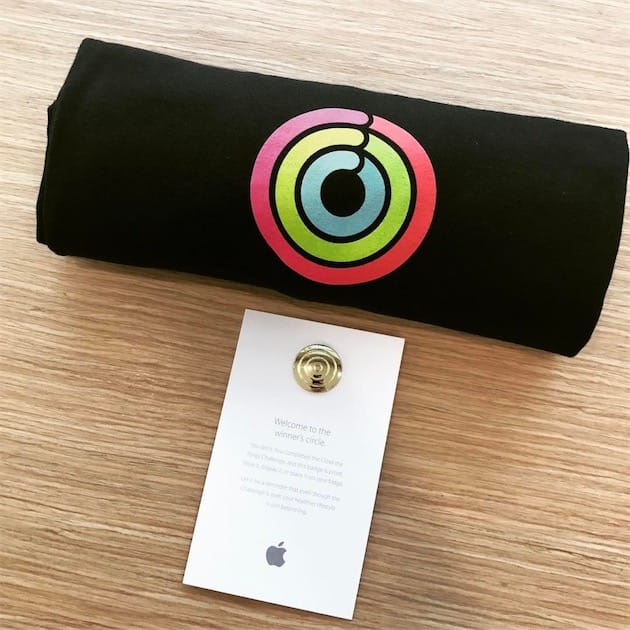 Apple
Promotes
Apple
Watch
Internally
with
Swag
April 12, 2017
According to French website WatchGeneration and a report in English on 9to5Mac, Apple is currently promoting the Apple Watch internally by rewarding its employees with t-shirts and pins for completing challenges. I think Apple has found fun way to encourage employees to get more fit while at the same time increasing sales of the Apple Watch internally. You can bet that this swag will be hot merchandise for Apple collectors, much like the limited edition Pride band available last year only to Apple employees.
Using the app Challenges by FitNow, Apple employees participate in a #CloseTheRings competition for real life rewards. Apple's 40,000 retail and corporate employees have a special code they use within the app to be part of the competition. There's been no word on how long this competition will last or how much swag will be given out.
You can check out some of the rewards on Instagram. The article's lead photo was posted by @samuelfwk.
Instagram user @kansascitycash posted this photo:
User @sizzles posted this: