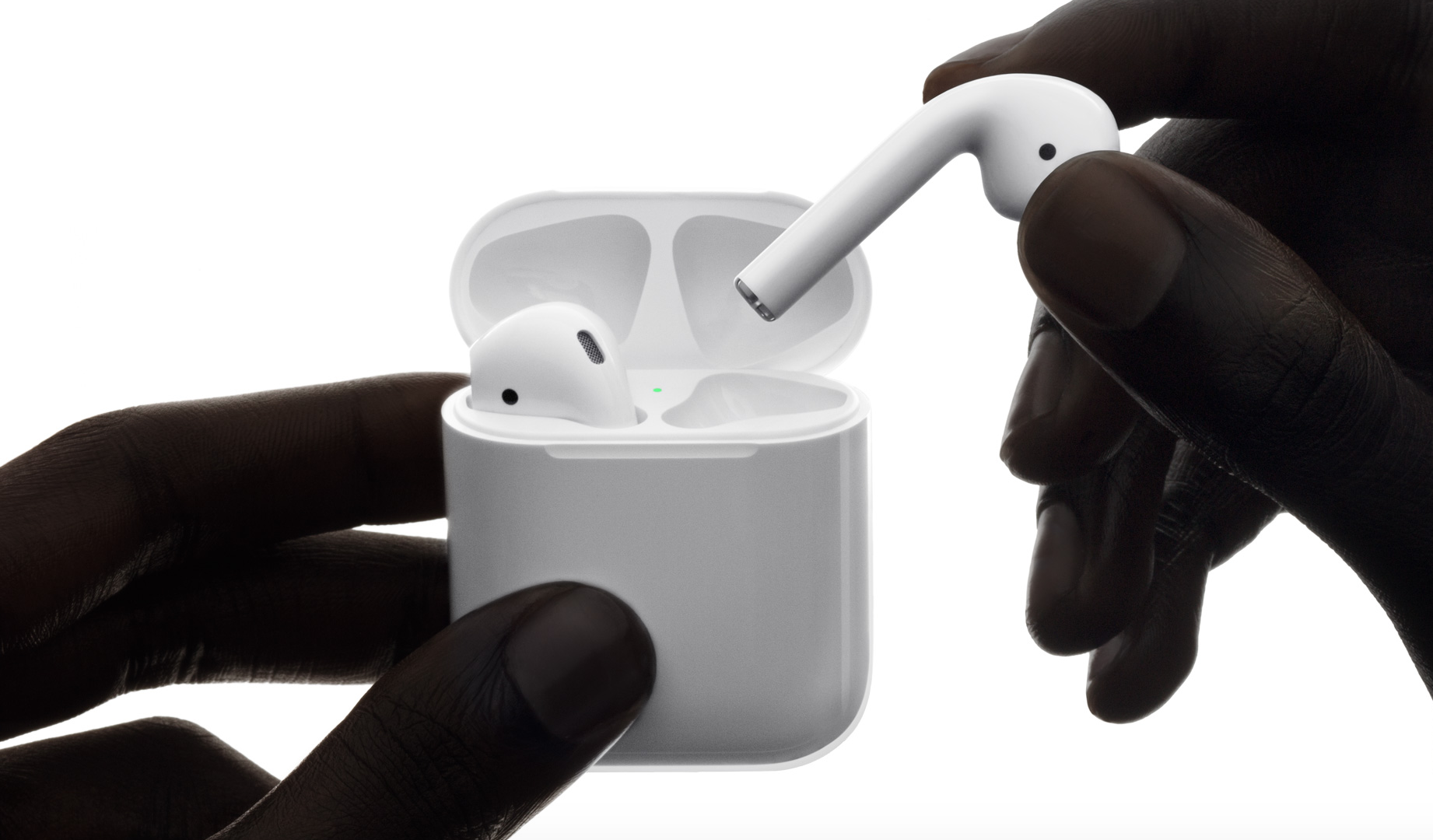 AirPods
Case
as
Wireless
Charger
for
Apple
Watch?
April 11, 2017
Patently Apple has found a patent recently published for a next-generation AirPods case that doubles as a wireless charger for the Apple Watch, among other devices.
According to a recent report from Patently Apple:
The key to this invention was found in Apple's patent FIG. 23 noted below which illustrates an AirPods case #2300 that includes a wireless power transmitting component #2330 that enables the case to wirelessly charge an accessory electronic device outside of the case instead of within the case.

For example, as shown in FIG. 23, case #2300 is depicted as wireless charging an Apple Watch #2301 that is placed over and aligned with a wireless power transmitting component #2330.

While FIG. 23 illustrates a watch as the accessory device being charged, the invention could be used to wirelessly charge other appropriate electronic devices as noted at the top of the report being an iPhone, iPad, iPod, MacBook and others including a portable holographic projection system.

In some embodiments, case #2300 could also include one or more sensors to determine whether the Apple Watch is present and ready to receive transmitted power from the charger. For example, the Apple Watch could include an optical sensor, such as an infrared proximity sensor. When Apple Watch is attached to the case, the infrared proximity sensor could produce a signal used to determine the presence of the watch.

Other methods or structures to verify the presence of the Apple Watch or other iDevice), could include a mass sensor, a mechanical interlock, switch, button or the like, a Hall-effect sensor, or other electronic sensor.
This is an interesting idea. I believe that giving the AirPods case a useful secondary purpose as a wireless charger could increase AirPods' sales. I think one of the keys to Apple's success is the interconnection between its devices. I started with a MacBook, so when mp3 players were invented, it seemed easier to go with Apple's iPod than with a competitor. They worked well together, and so when smartphones, tablets, and smartwatches were invented, it was easy to keep going with Apple products.
You can read the full story on Patently Apple here.