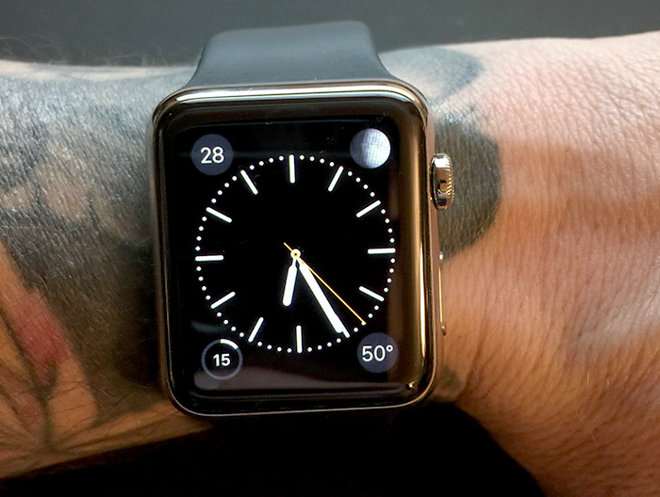 Tattoogate:
A
Possible
Solution
for
Tattoo
Interference
April 5, 2017
"Tattoogate" is the issue that Apple Watch owners have where tattoos in the wrist area interfere with the sensors. Many users have noted that the heart rate sensors do not work properly, notifications do not come through, and the Apple Watch randomly locks up while being worn. Apple even confirmed that this Tattoogate is a genuine problem.
There may be a simple solution. Redditor Philbaines notes in a recent post:
So been chatting with another guy on here,looking around online and YouTube and found what I thought may have been a solution to the issues with wrist detection and tattoos. This is stupidly simple-but clear epoxy bottlecap stickers in 20mm stuck over the sensors fixes the issues.  Honestly try it,working fine-apple pay working fine,charging fine,heart rate monitor is working fine!
Simple epoxy stickers, available online or at any craft store, affixed to the back of the Apple Watch would be an easy and cheap fix. I cannot test this myself, since I don't have any wrist tattoos. But for less than eight dollars, it might be worth a shot to see if it works for you.
Photo credit: Luc Vandal