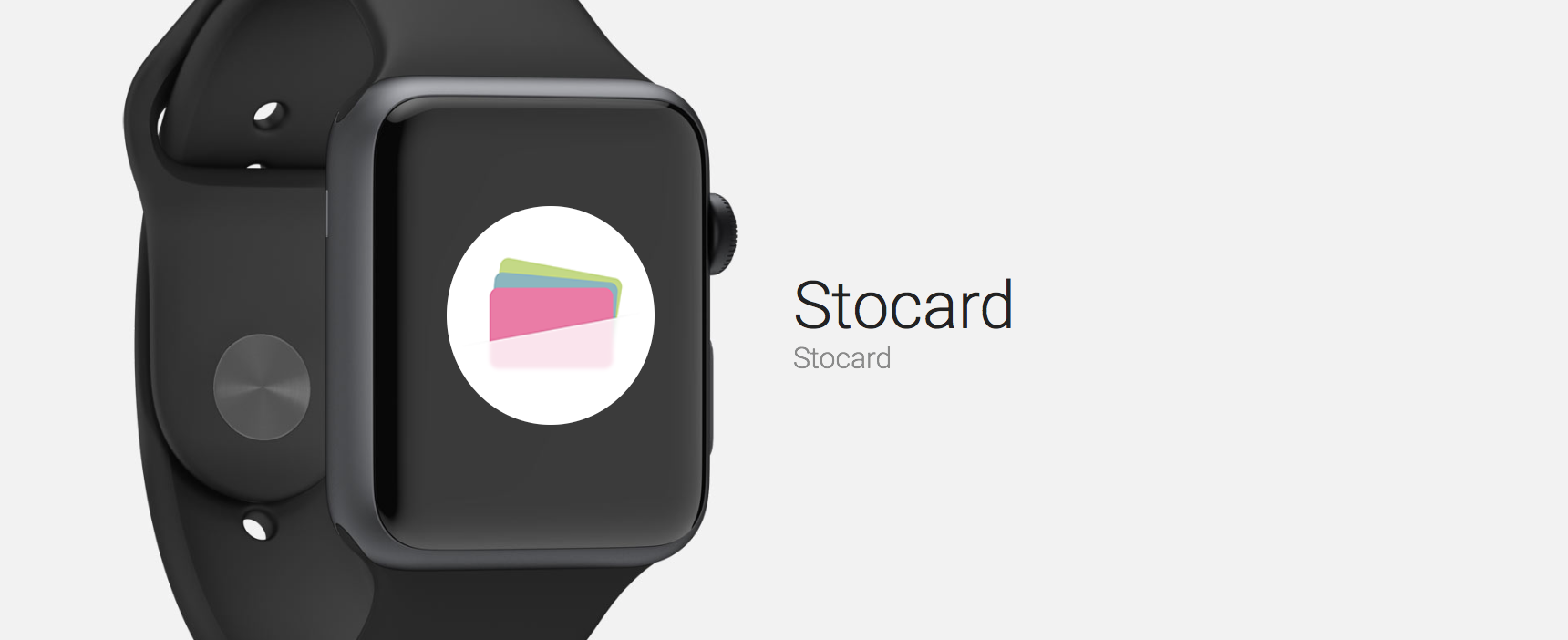 Stocard
Stores
Your
Loyalty
Cards
on
the
Apple
Watch
March 18, 2017
There's no reason to carry a wallet or keychain full of loyalty cards anymore. Store all of your loyalty, membership, and rewards cards in Stocard. The free app makes it easy to upload your cards and carry them digitally so you don't have to carry them physically anymore.
After downloading Stocard on your iPhone, you'll need to upload the cards of your choice. That must be done on the iPhone. You do it either by scanning the QR code or bar code directly from the card, or by typing in your membership number. Once that's completed, you can use the app entirely from your Apple Watch.
There is a Stocard complication, if you wish to devote a spot on your watch face to this app. You can see it in the bottom center spot of my Modular watch face below. The complication doesn't offer any information, it's only a shortcut to the app. If you prefer, you can place it in your Dock. When you open the app, you'll see a list of your cards. Tap the card you wish to use and the bar code or QR code will pop up. Allow the cashier to scan the code from your Apple Watch and you're all set. This worked for me beautifully on a recent trip to CVS. It did not work so beautifully at Panera, but I think that speaks more for my Panera than it does for the app. The cashier at Panera would not even attempt to scan my bar code, instead telling me to type in my phone number.
You do not need to open any kind of account with Stocard. There are over 400 preset company cards. But if your local store, restaurant, or other business is not in the database, you can still enter it in Stocard.
Two taps is all it takes to access your loyalty, membership, or reward card with this app. Stocard is free on the App Store.