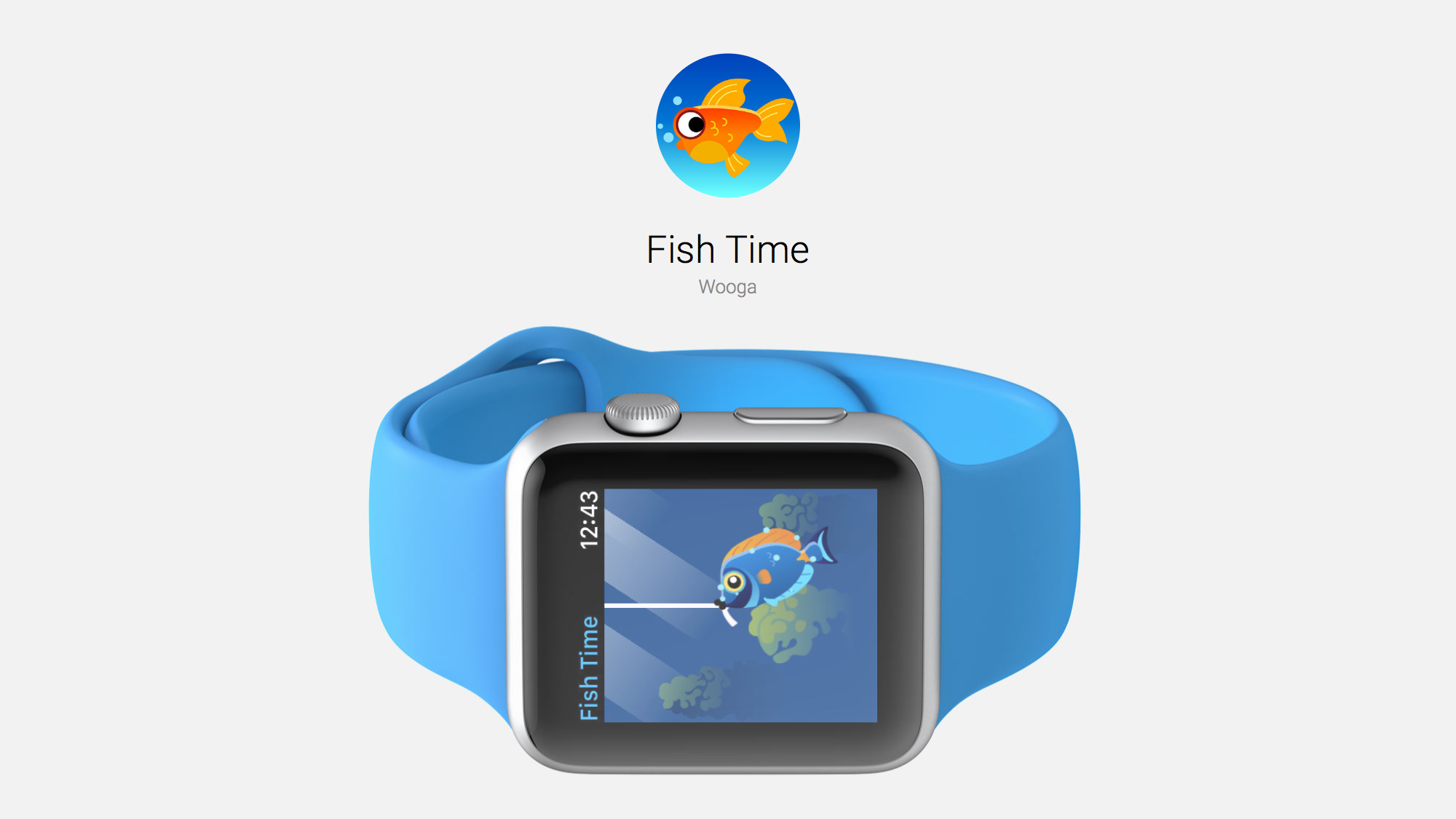 Fish
Time
is
a
Fishing
Simulation
Game
for
Apple
Watch
March 13, 2017
Fish Time is a free fish sim game where you collect fish and add them to your aquarium. The game is played entirely on your Apple Watch. If you open the app on your iPhone, you can get a bit of story to go along with the game, as well as your stats and FAQ. But you do not play the game on the phone at all.
The object of Fish Time is to build a collection of fish, including rare ones. You start by drawing your finger down the screen to cast the line. Turn the Digital Crown to move the lure. Tap the screen to attract and catch a fish. Turn the Digital Crown the other way to reel in your fish. The fish will be added to your aquarium, and you will earn coins and possibly diamonds. You'll need to catch rare fish in order to get diamonds. Once you have earned some coins and diamonds, you can buy items in the shop. Surprisingly, you cannot buy coins and diamonds with an in-app purchase, you must earn them within the game.
Catching fish is easy; you'll catch one every time you go fishing. But catching rare fish requires some patience. The longer you leave the lure in the water, the higher your chance of catching rare fish. In theory, you should be able to leave the game with the lure in the water, come back an hour or two later, and catch a rare fish. However, more often than not, when I leave the lure in the water and exit the app to do something else, the game forgets my progress and the lure is not in the water when I return. Hopefully that's just a bug that will be fixed soon. If you can never catch a rare fish, then the game will get old quickly.
There is a complication for Fish Time, or you can place it in your Dock for easy access. The complication indicates your current chance of catching a rare fish.
Fish Time is free on the App Store.