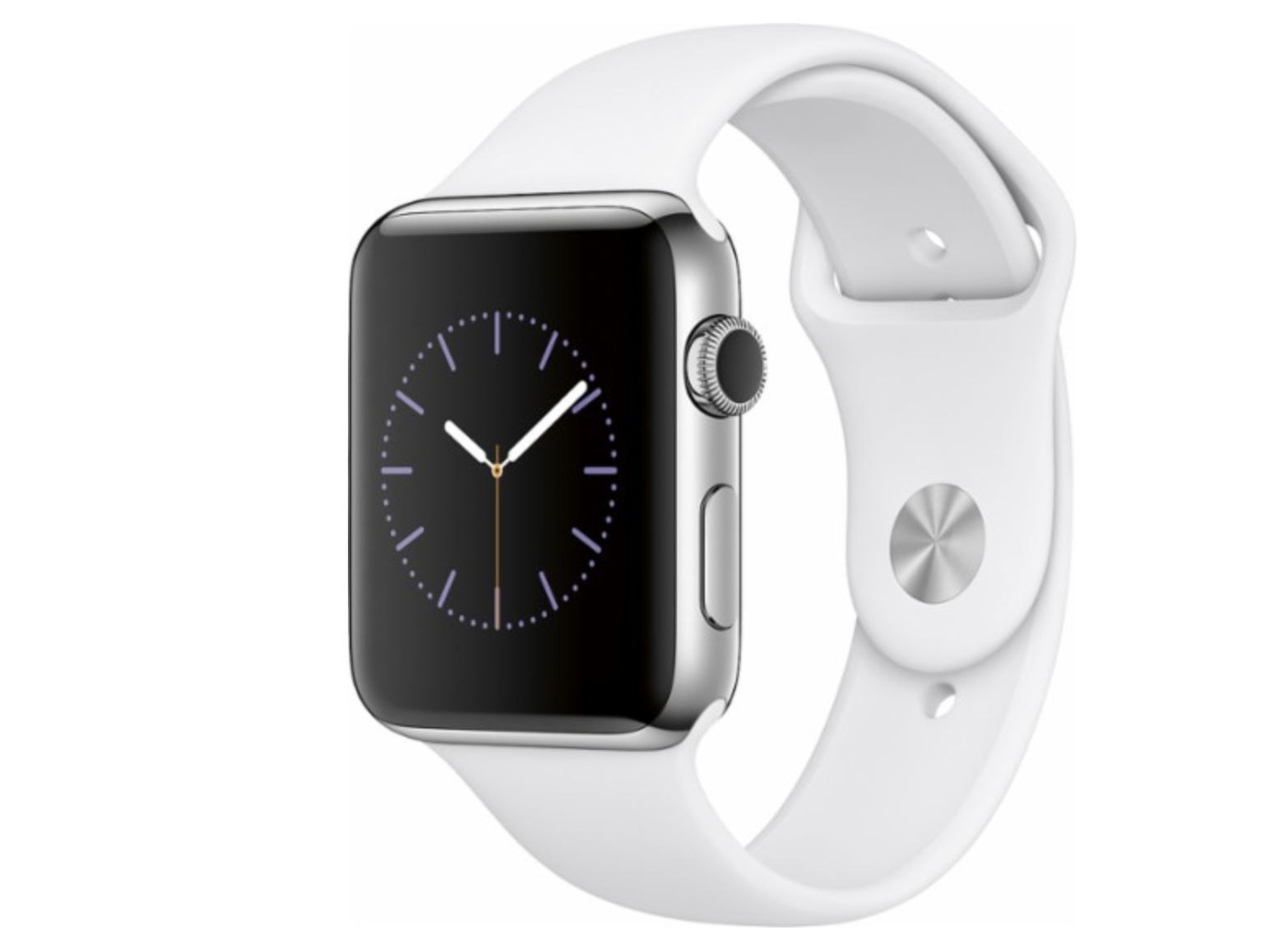 Great
Deal:
Get
$100
Off
Apple
Watch
Series
2
at
Best
Buy
March 11, 2017
Don't wait if you want a great deal on an Apple Watch Series 2. This is the best price price I've seen on this particular model of Apple's flagship wearable. Best Buy is offering $100 off of the 42mm Apple Watch Series 2 Stainless Steel with White Sport Band.
Normally this watch would cost $599.00; right now it is $499.00. Unfortunately, none of the other models are on sale at the moment, so if you want the 38mm model, or one of the Aluminum models or the Jet Black Stainless Steel, you're out of luck. Normally there is a $200 price difference between the Aluminum and Stainless Steel versions, but $499.00, the Stainless is just $100 more than the Aluminum model. More than just a different metal, the Stainless Steel watch also has a sapphire face which is less likely to scratch than the glass face of the Aluminum. I've had my own first generation Stainless Steel for close to two years now and not gotten a single scratch on the watch face. I'm a huge klutz but I don't use a screen protector or case of any kind.
If you're not a fan of Best Buy, you can use this sale to get this same deal at any retailer that offers price matching. Target, for example, offers a price match guarantee.
The watch ships free in the U.S. Depending on where you live, you may also have an in-store pickup option. With the Apple Watch 3 just around the corner (maybe), you'll have to decide if it's worthwhile to buy now. But if you want a Series 2 now and you want this model, this is a great deal. Get a 42mm Stainless Steel Apple Watch Series 2 with White Sport Band for $499.00, which is $100 off the retail price.