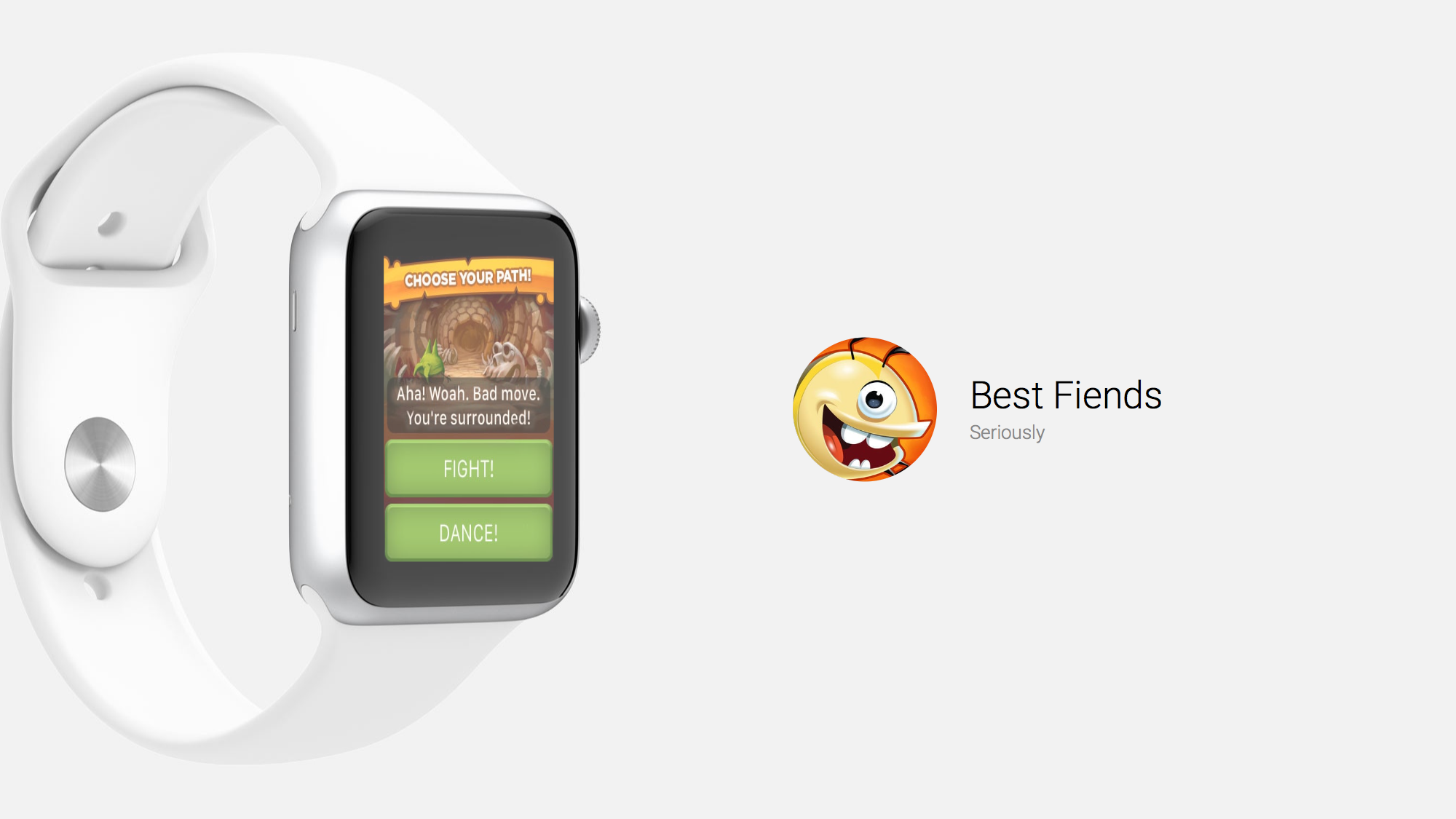 Best
Fiends
is
an
RPG
and
Match-Three
Puzzler
March 9, 2017
Best Fiends combines match-three style puzzles with a role playing game, or RPG, in a freemium model iPhone game. Using the Apple Watch earns you "loot." You can read several articles about Best Fiends here and here on AppAdvice to learn more about what you can do on the iPhone. Briefly, it's a freemium game, meaning it's free to download and play, but it does have quite a lot of in-app purchases which you are frequently pushed to buy. Still, it's a polished and adorable game worth checking out.
You don't really play Best Fiends on the Apple Watch, but as an Apple Watch owner, you do get a little bit of an edge in the game. Before you can do anything on the watch, you must first pass ten levels on the iPhone. Then you get to send your little fiend, Temper, on a treasure hunt. His skills increase with each adventure, yielding more rewards. Choose which location within the lands of Minutia you wish to send Temper adventuring in: Green Glades, Frozen Hills, Endless Desert, or Ominous Ocean. Then choose your adventure length: two, four, six, or 12 hours. Longer adventures mean higher chances for events and valuable treasures. After you select your time, there is nothing to do on the Apple Watch except await his return. Just close the Apple Watch app and continue playing Best Fiends on the iPhone. After the time is up, you'll be notified that Temper has returned with his loot, and you can collect it. You might get some Diamonds, Meteor Mites, or Keys, which are instantly transferred over to your iPhone game for use there.
It's always interesting to see how developers utilize the Apple Watch in gaming. As a standalone gaming device, the tiny screen isn't ideal for complex games. But using the Apple Watch to earn game bonuses is a cool thing to do. Best Fiends is free on the App Store.