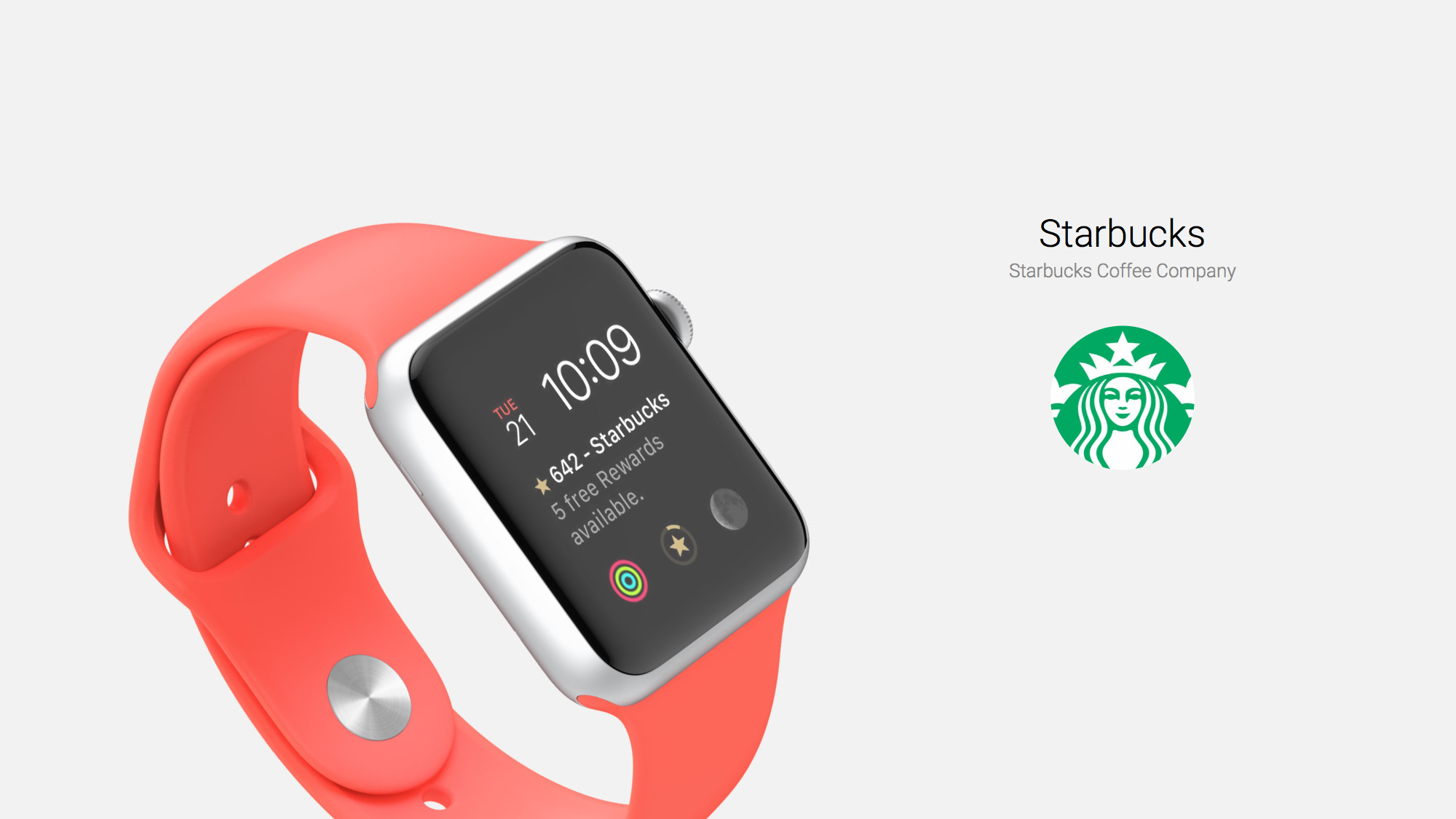 Starbucks
App
Update
Includes
Useful
Complications
March 7, 2017
Caffeine fiends, take note: the latest update to the Starbucks app makes it more Apple Watch friendly. Now you can get useful information about your Starbucks account within a complication on your Apple Watch face. The complication can include your star balance and available rewards.
There are three different complications you can use for the Starbucks app on your watch. The small circular complication that you can place on just about any Apple Watch face shows only a color coded star and a circular pie chart. The color coding indicates which level you're currently on, and the pie chart shows how close you are to the next reward. The line complication that you would see on faces such as Mickey, Utility, Activity, Motion, or Timelapse contains a bit more information. Here you get the exact number of stars you have, plus how many more you need to get to the next level. The large complication in the center of the Modular face offers the same amount of information as the line complication, only spelled out with more detail.
Open the app, and the first screen you'll see has your star and reward status, plus a button to tap for more information on how to earn stars. Swipe left for a map to your closest Starbucks and information about which amenities are offered at that location. Tap on the map to open the Maps app and be directed there. Swipe again for your card balance and a button you can tap to pay: Open in Wallet. Tapping that takes you directly to your Starbucks card in your Wallet, which your barista can scan and then you'll be on your way.
You'll still need to use the iPhone app for things like adding gift cards and reloading your balance, but for a quick caffeine fix, all you need is your Apple Watch. The Starbucks app is available on the App Store for free.