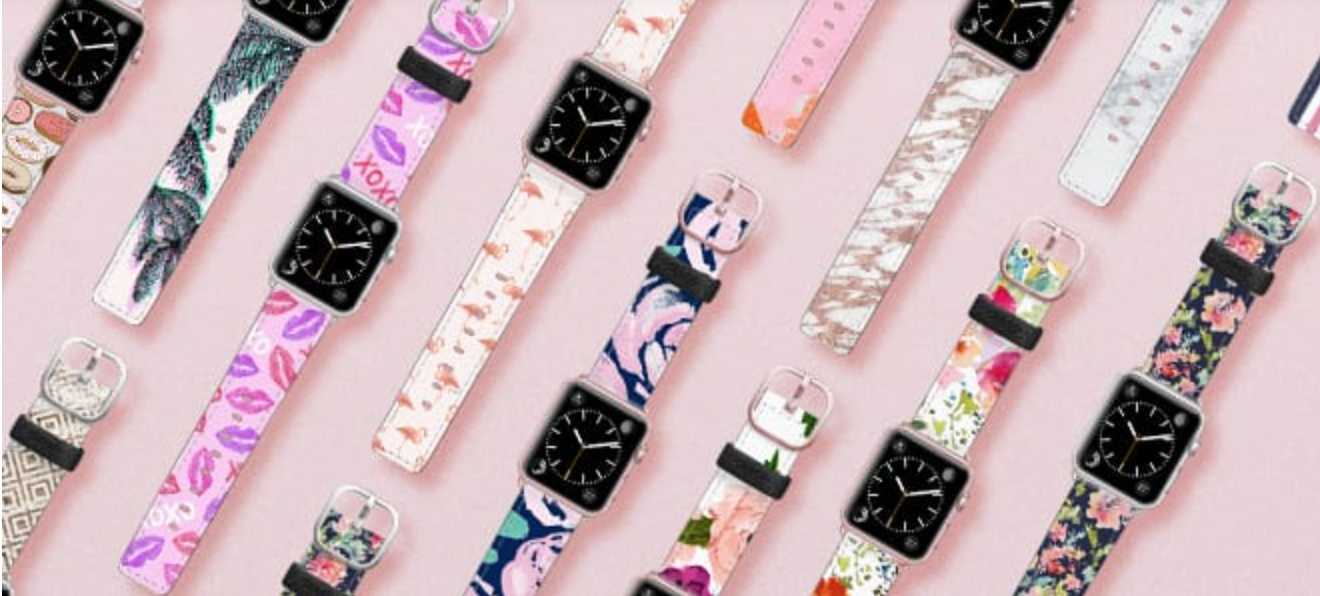 Custom
Saffiano
Leather
Watch
Bands
From
Casetify
March 6, 2017
I recently reviewed Casetify's TPU Rubber Watch Band and found it to be a great casual look. Casetify also has a line of more upscale bands, called the Saffiano Leather Watch Band Collection. Let's take a closer look.
The name is a misnomer, because Saffiano Leather isn't leather, it's faux/vegan leather. Still, it has a dressier look and feel than the TPU Rubber. It's meant to be worn both to the gym and the office. Since it's not actual leather, you can get it wet. Yet it has a dressier look than a sport-type band. The outside is a cross-hatched, textured look, while the inside is smooth, almost like a foam rubber. The band is sturdy and durable while being extremely comfortable to wear. You can choose a buckle and adapters to match or contrast with your Apple Watch. The metal hardware comes in Matte Rose Gold, Matte Silver, and Matte Black. I received the band with Matte Rose Gold adapters and buckle; you can see how it looks with my stainless steel Apple Watch.
Like Casetify's TPU Rubber Watch Bands, there are probably thousands of different designs from various artists from you can choose. Whether your tastes are more wild or sedate, more feminine or masculine, more elaborate or simple, there is something for everyone. And if there's not one that strikes your fancy, you can create your own custom band by uploading your own photo or artwork. Casetify also carries iPad and iPhone cases in the same Saffiano leather, so if you wanted to coordinate your Apple Watch with your iPhone and iPad perfectly, you could easily do so.
You can purchase Saffiano Leather Watch Bands from Casetify for $52. Create your own completely custom Apple Watch band or a case for just about any Apple device here.
As always, check out our list of third-party Apple replica bands here.