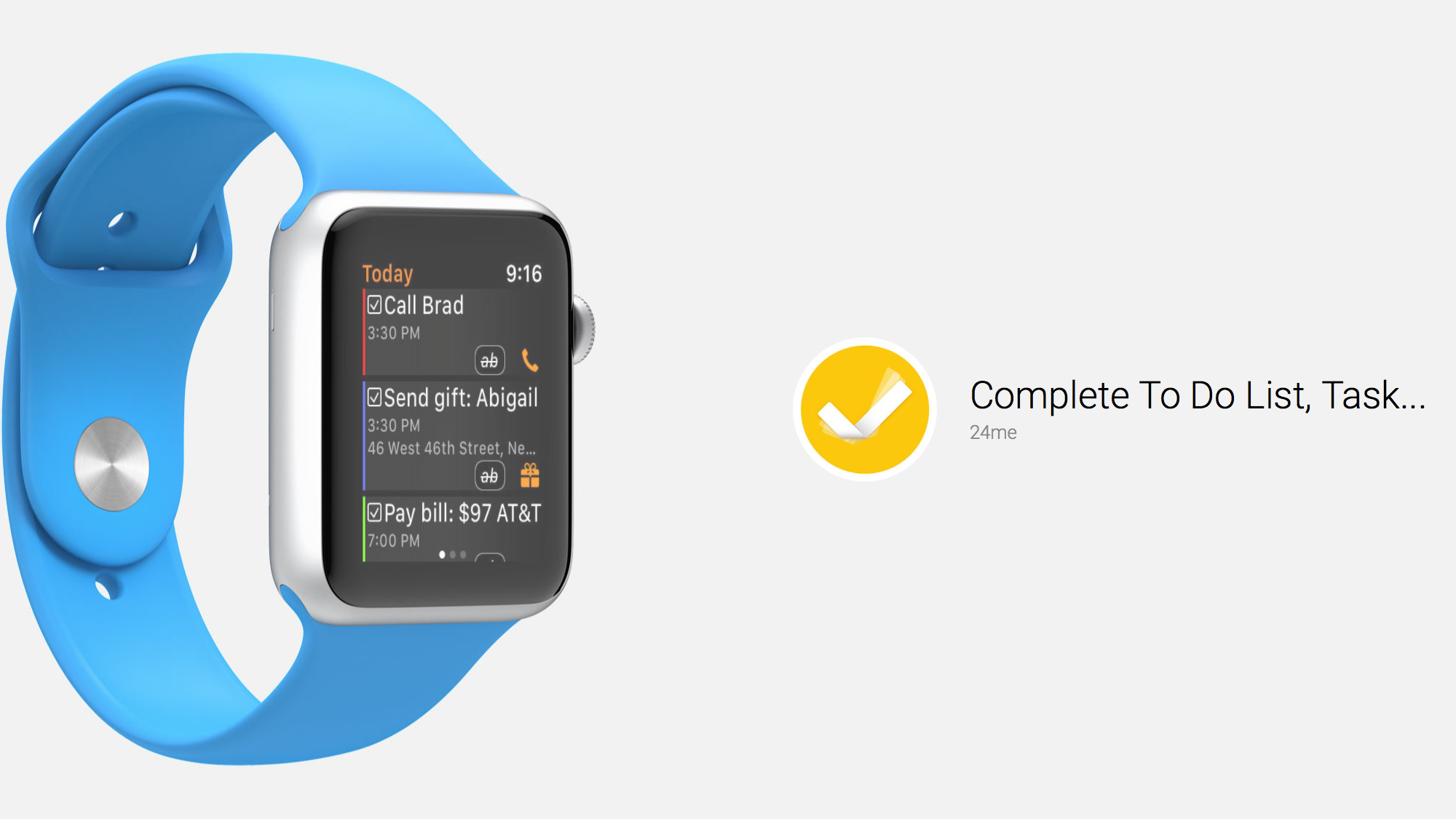 Complete
is
a
Detailed,
Integrated
Task
Management
App
March 6, 2017
If you're looking for a task management app for your Apple Watch, take a look at Complete. It's one of the more complex task management apps on the watch, with even more features on the iPhone.
It has two different complications you can use on certain faces. On the Modular face, you can put Complete in the large center complication, and you'll see your next task and the time it's due written out. Alternatively, you can place it in a small, circular complication. There, you just get the time that your next task is due. In my photo below, I've placed it in both spots. Complete does not offer a complication for the longer spot at the bottom of faces such as Mickey, Utility, Motion, or Activity. Of course you can always place Complete in your dock for easy access.
When you open the app on your Apple Watch, you'll get a list of today's tasks that you can scroll through. Swipe left to view tomorrow, swipe again to view the day after tomorrow. Tap on any given task to see or edit all of the details: Date, Time, Repeat, Reminder, and Notes. Tap the small "ab" button to mark the task as completed.
Force Touch on the main screen to bring up a menu that allows you to add a Task, Event, or Note. You can add text with your voice. All of the other details can be added by tapping and scrolling.
Complete is not a perfect app. It asks for too much integration into my social media for my comfort. When you first set up Complete, it asks you to create an account. It recommends that you set it up through Facebook, but I generally avoid that, even though it promises not to post on my Facebook page. I set it up with my email instead.
There are quite a few more features you can delve into on the iPhone, including integration with Apple Reminders, Amazon Alexa, your contacts, and more. Complete is $1.99 on the App Store now.