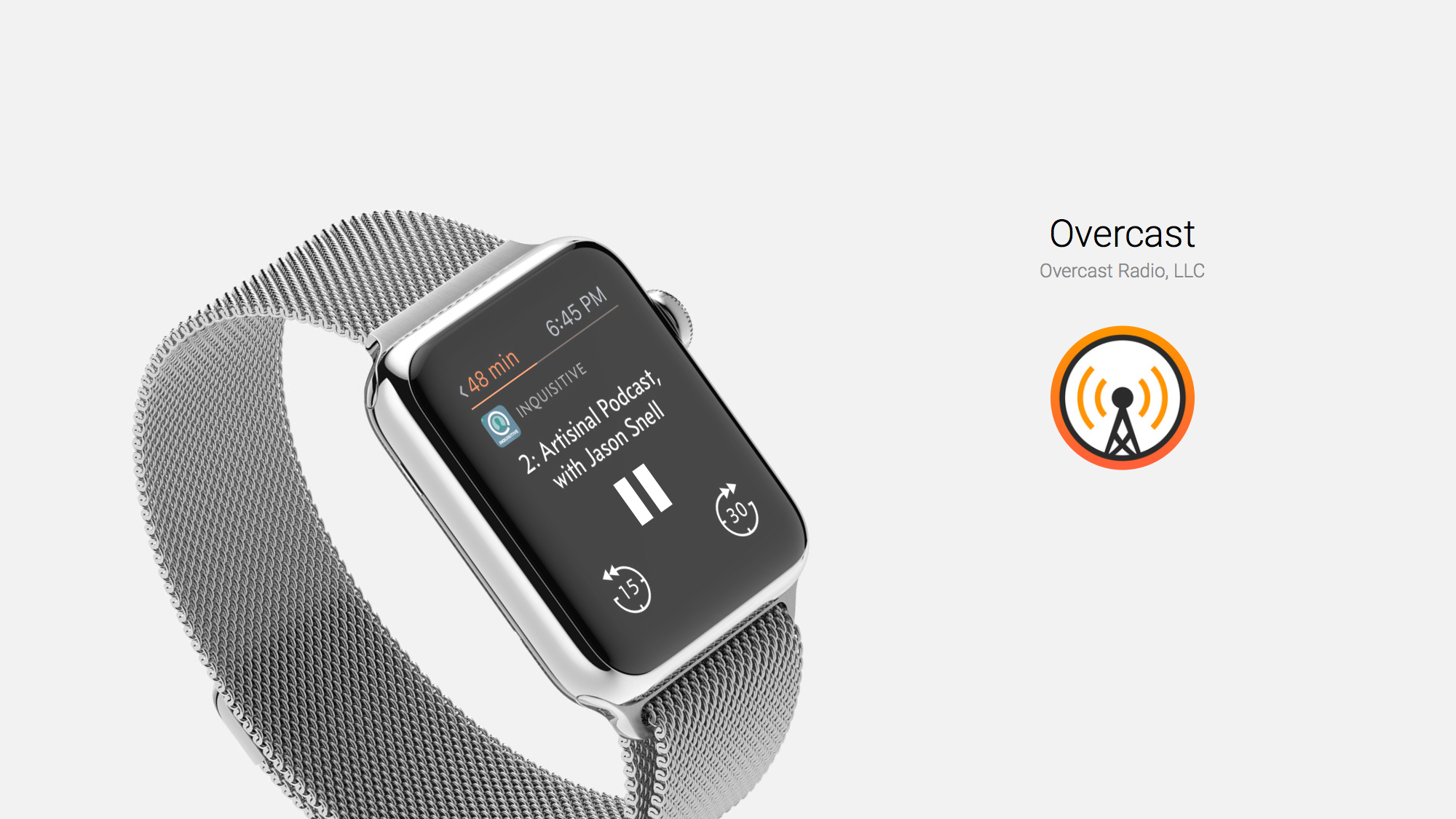 Overcast
Podcast
Player
Gets
a
Huge
Update
February 23, 2017
Marco Arment has released the third version of his hugely popular podcast playing app, Overcast. He detailed all of the changes in an expansive blog post you can read in its entirety here.
While the Overcast app is not new to Apple Watch, it was not running natively until now. Arment mentions the Apple Watch part of the enormous update just briefly in his post:
An all-new, much faster Watch app, finally natively running on watchOS 3! (The old one was watchOS 1. Really.)
Overcast works like a charm. It's quite a convenience when you're out for a run or walking the dog and you don't need to pull out your phone. You can play, pause, favorite, jump forward or back 30 seconds, and get more information on your favorite podcasts right on your Apple Watch.
This has been one of our favorite apps on the Apple Watch since the watch was first released. There are many more features to explore with Overcast on the iPhone, as described in many articles on our sister site AppAdvice.
Overcast is free to download and ad-supported, though you won't see ads on your Apple Watch. If you want to remove the ads, you can pay $9.99 per year for a Season Pass. If you listen to podcasts and you own an Apple Watch, it's worth checking out for yourself.