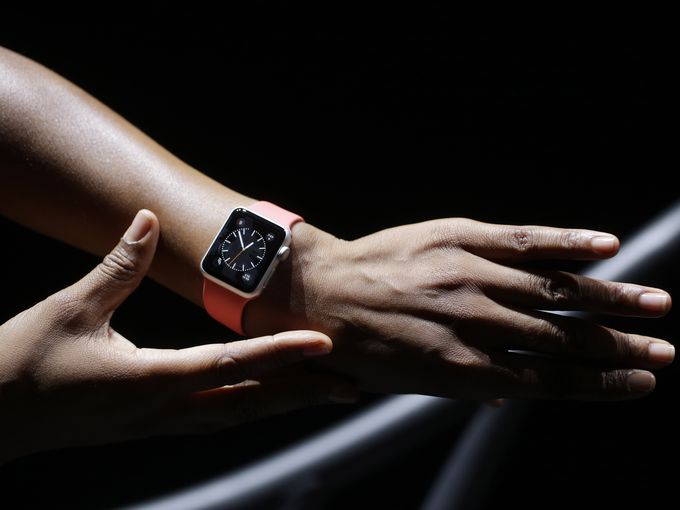 Q4
Apple
Watch
Sales
Dominate
Smartwatch
Market
February 2, 2017
According to a report from Strategy Analytics, Apple Watch sales had a strong showing during the final quarter of 2016. The holiday season running from October to December of 2016 saw an estimated 5.2 million Apple Watches shipped. That would be 63% of the entire smartwatch market, which was roughly 8.2 million units during that time period. The closest competitor, Samsung, shipped 800,000 smartwatches during that same quarter. I am not a market analyst, but if my product were that far above the competition, I'd be pretty happy. Wouldn't you?
Apple does not share exact figures on Apple Watch sales, which is why we rely on estimations from outside companies like Strategy Analytics. "Shipped" is not necessarily same thing as "sold." But even if their numbers aren't perfect, if they are even close, Apple is doing quite well with its wearable.
During Apple's Q1 2017 Financial Results Conference Call earlier this week, Tim Cook stated:
It was also our best quarter ever for Apple Watch — both units and revenues — with holiday demand so strong that we couldn't make enough. Apple Watch is the best-selling smartwatch in the world, and also the most-loved, with the highest customer satisfaction in its category by a wide margin. Apple Watch is the ultimate device for a healthy life, and it's the gold standard for smartwatches. We couldn't be more excited about Apple Watch.
So perhaps it's enough with the doom and gloom, and we can stop saying that the Apple Watch is a flop? Or that Apple has lost its magic touch? Given time to find its niche market, and a couple of holiday seasons to gain momentum, Apple Watch sales look pretty darn healthy to me. Apple is always going to sell products that not every single person on earth wants, and that's ok. That doesn't mean it's a failure.