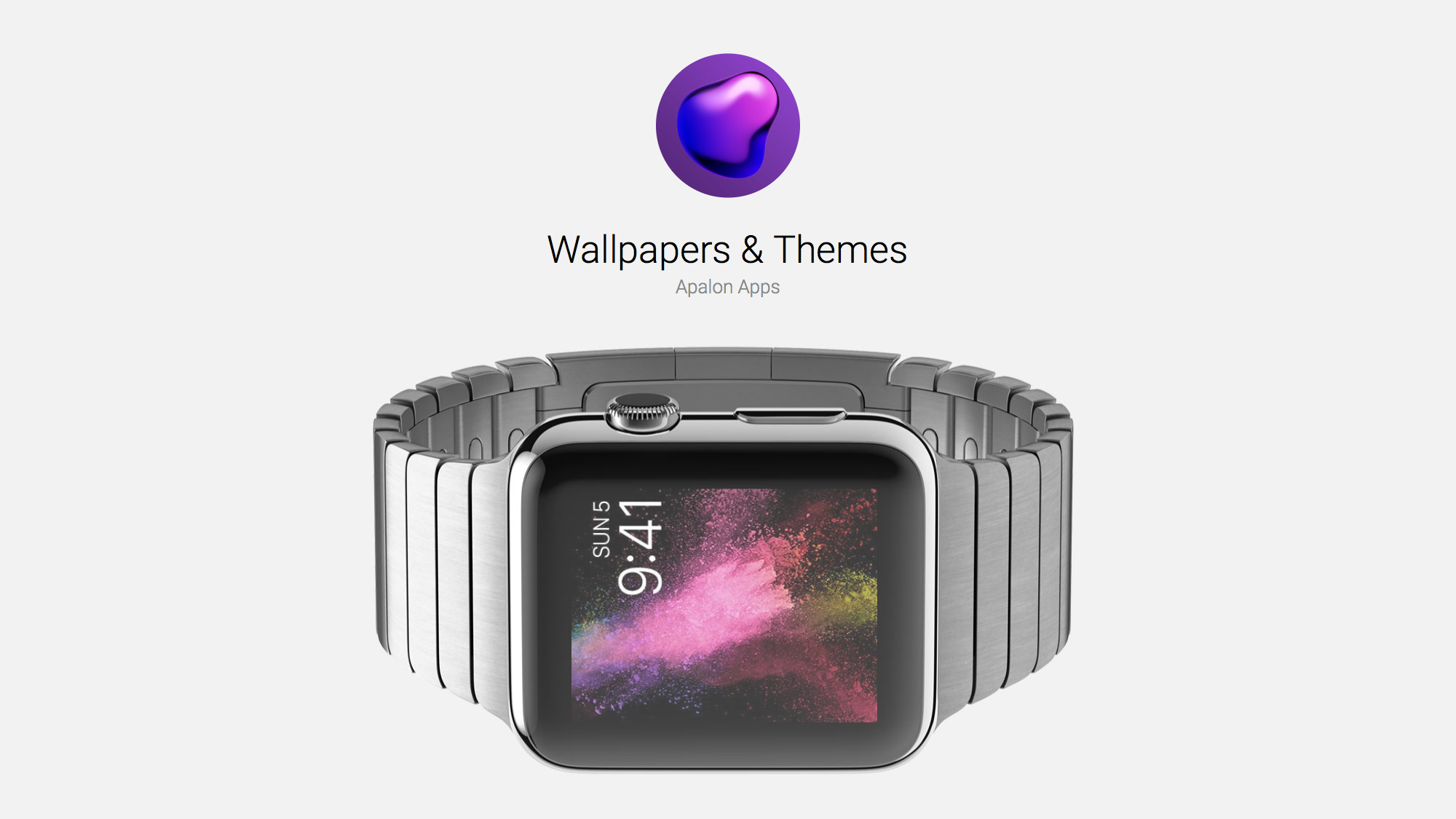 Wallpapers
&
Themes
to
Customize
Your
Apple
Watch
January 23, 2017
Wallpapers & Themes is an easy way to customize your Apple Watch. Developer Apalon Apps is best known for popular apps such as Pimp Your Screen and Weather Live. I guess you could say that Wallpapers & Themes is a free, light version of Pimp Your Screen.
Wallpapers & Themes can be used directly on the Apple Watch, there is no need to use it on the iPhone at all, unless you want an iPhone wallpaper. Open the app on your Apple Watch and swipe left to start scrolling through photos until you see one you want. Force press on that photo and the "Save" icon will pop up. Tap it. Then instructions will pop up, telling you to go to the Photos app on your Apple Watch and select the image you've saved. Force press it to create the watch face. The words "Create Watch Face" will appear. Tap, and your wallpaper is installed. It's that simple. From there, you can customize your watch face further with a force press. This allows you to change the position of the time from the top to the bottom of the face and add up to two complications.
If you like to have a number of rotating wallpapers, then after you've saved a number of photos, go into the Apple Watch app on your iPhone and select Photos. For your Synced Album, choose Favorites. Then choose Photo Album as your watch face in the My Watch tab. All of the photos you save from Wallpapers & Themes will automatically be favorited, which means they will be in your wallpaper rotation along with any other favorite photos.
While Wallpapers & Themes on the iPhone is loaded with ads, I did not come across any on the Apple Watch. There is no complication for Wallpapers & Themes, but if you like to change your Apple Watch face frequently, then you can place this app on your Dock.
Wallpapers & Themes is free on the App Store.