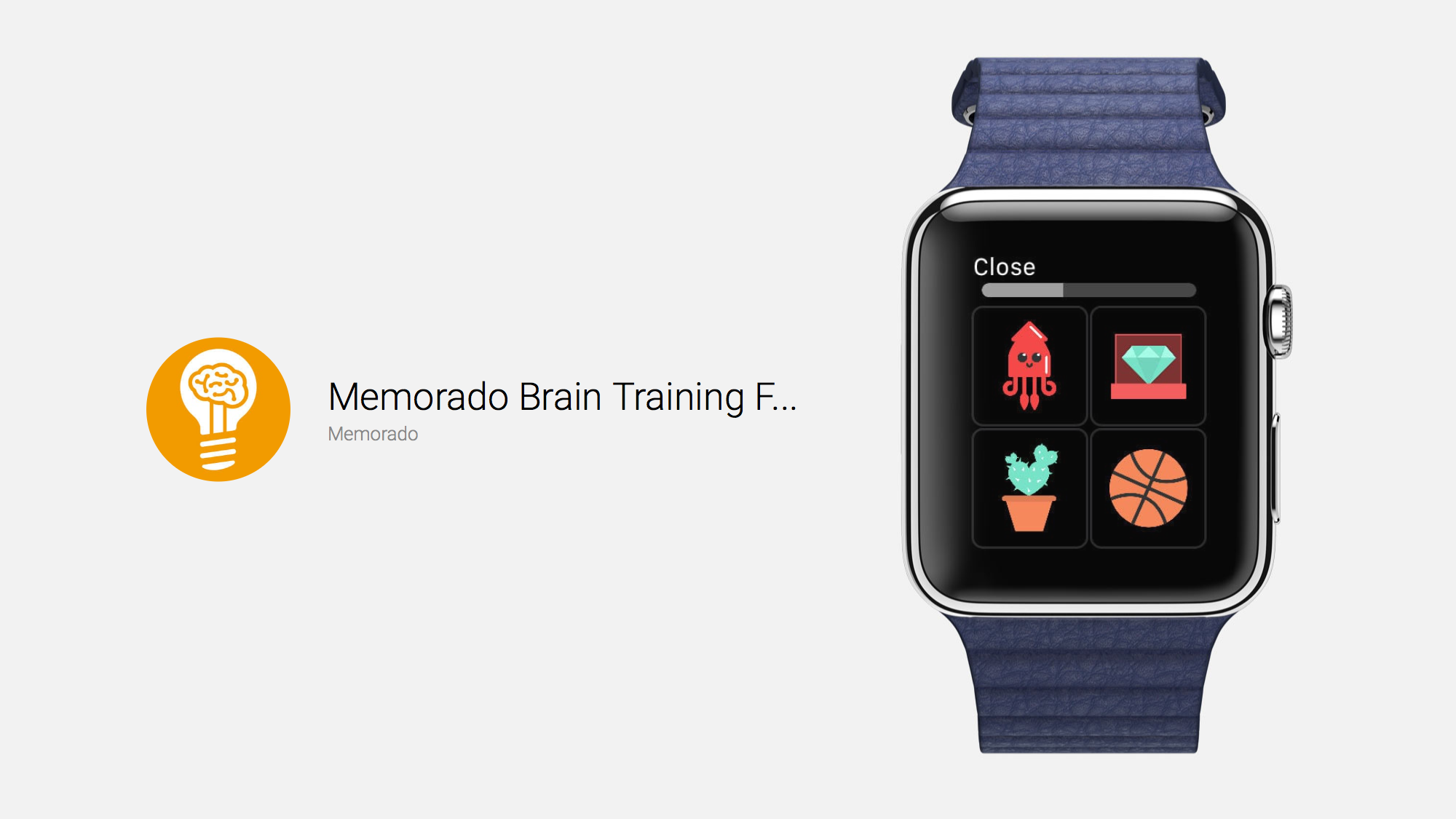 Memorado
Offers
Brain
Training
on
the
Apple
Watch
January 19, 2017
If you're going to play a game on your Apple Watch, why not play a game that will improve your mind? Memorado Brain Training for Memory & Mindfulness lets you do just that.
The full program can be found in the iPhone app. There you'll find a variety of mind-improving games, tailored to your specific needs and goals. However, if you just want to play a few quick games and not get involved in a whole program, or if you want a little supplement, then play it on your Apple Watch.
Memorado on the Apple Watch is just three mini games. The first game is called Recall. You'll be shown six objects one at a time, and asked to remember the order in which they were shown. Then you'll get a grid of nine objects. Tap the six objects you saw, in their correct order.
The second game in Memorado is called Color Swipe. Here, you'll be asked if the word you see matches the background color. If it does, swipe right. If it doesn't, then swipe left. Try to get as many correct answers as you can in the time allotted, which is roughly 15 seconds.
The third and final game offered in Memorado on the Apple watch is called Pop Quiz. You're shown four objects in a grid and told to remember them. Then come back in an hour to test your memory. Memorado will alert you when it's time to come back for your pop quiz if you set up notifications in your settings.
There are number of brain trainers on the market, and Memorado is one that is worth a spot on your Apple Watch. The games are enjoyable, the graphics are funky and fun. If you have less than a minute to spare here and there, you can use that time to improve your mind. Memorado Brain Training for Memory & Mindfulness is free on the App Store.