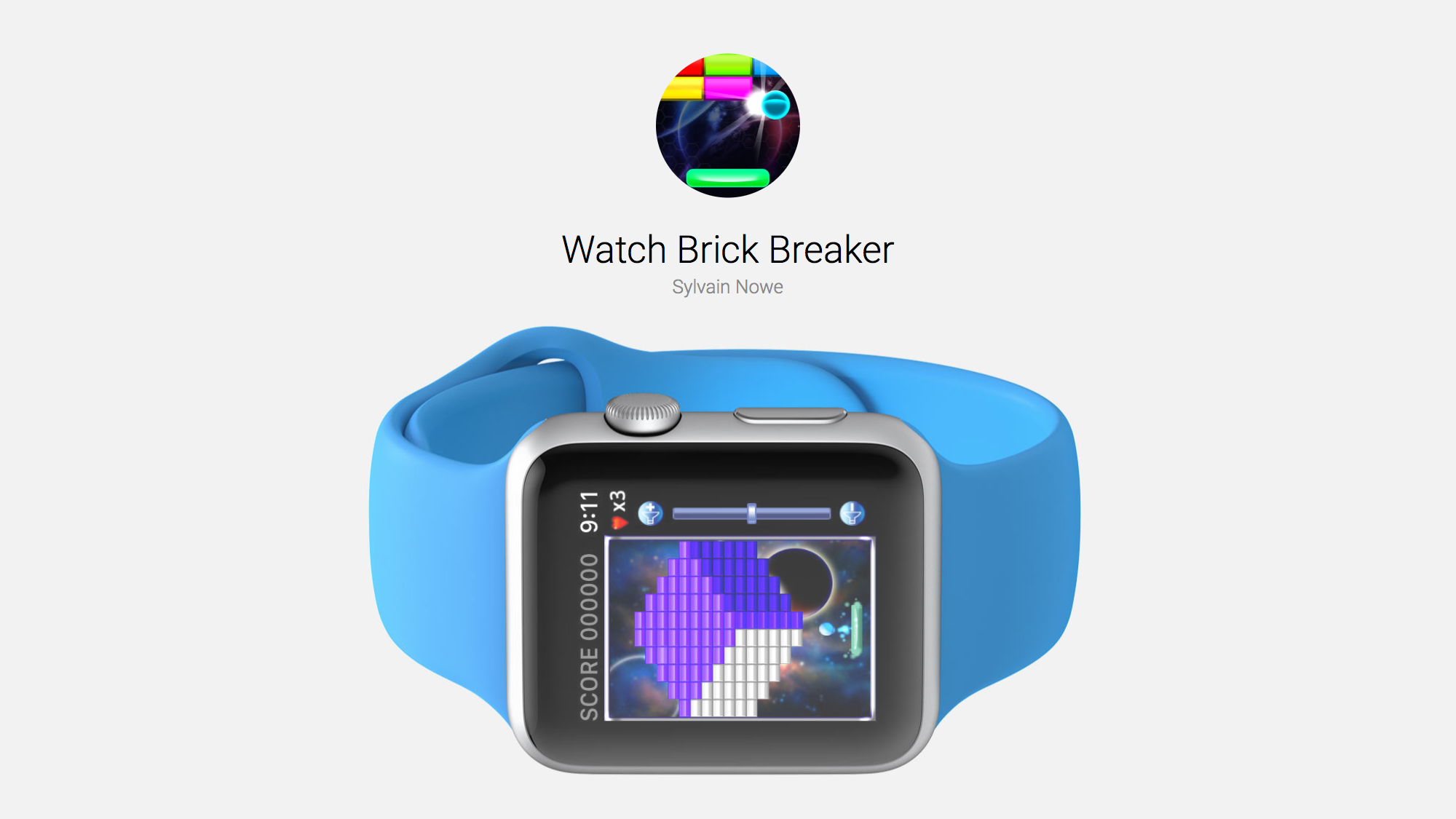 Watch
Brick
Breaker
is
a
Simple
Apple
Watch
Game
January 16, 2017
Watch Brick Breaker is modeled after popular 80s Atari game Breakout. You can play it only on your Apple Watch; if you want to play it on your iPhone or iPad you'll need a different app.
First you'll want to set up Watch Brick Breaker on your iPhone. Here you can choose whether or not you want the app to Play Background Music while you play. I suggest you do, as the bouncy background music and game sounds add authenticity to the game's retro feel. You can also Invert Crown Control and adjust Crown Sensitivity here.
Now open up Watch Brick Breaker on your Apple Watch. There is no complication, but you can place it in your Dock for quicker access. You have a choice between Today's Challenge and Yesterday's Challenge. I found them both quite difficult and was unable to progress beyond the first level in either one. Perhaps you'll have better luck or you have more skill than me.
The graphics in Watch Brick Breaker are colorful, fun, and appropriately retro. However, I found it difficult to discern between the tiny bonus balls you want to catch and the ones that either shorten your paddle or cause instant death. That may be part of the reason why I scored so poorly. Another reason may be that moving the digital crown up and down to get a back and forth movement of the paddle takes some muscle memory adjustment. I did play Breakout back in the day and I wasn't too bad at it, but moving a joystick back and forth is a much more intuitive way to operate the paddle.
Not being much of gamer myself, I doubt I'll log a lot more time playing Watch Brick Breaker. But for someone who is looking for a quickie game to kill a minute or two, this one fits the bill and is worth a spot on your watch. Watch Brick Breaker is free on the App Store.