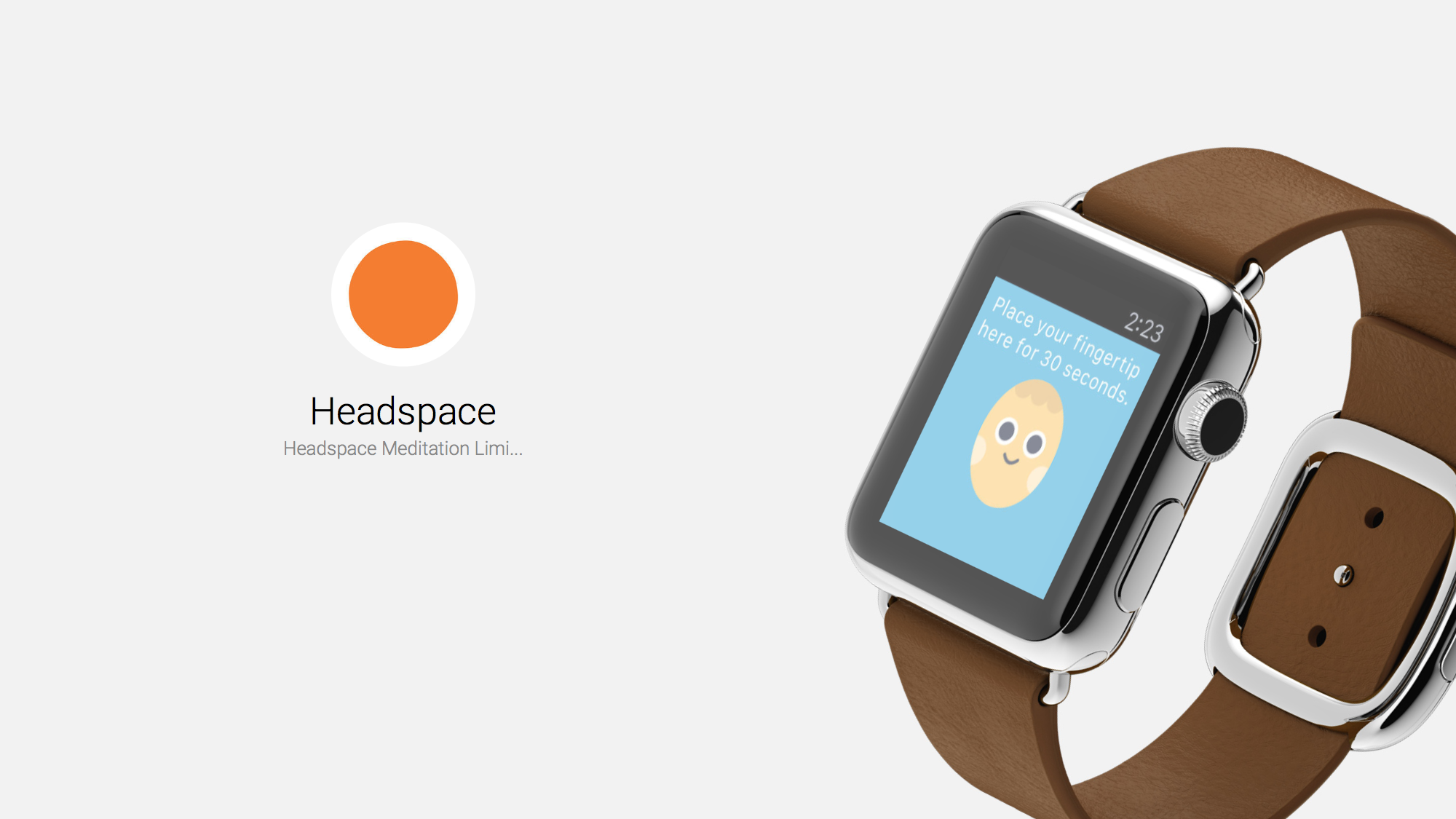 Headspace
Helps
You
Relax
and
Meditate
January 11, 2017
Life can get pretty hectic sometimes, and Headspace is here to help. By performing these brief guided meditation and relaxation exercises, you can get focused and move on with your day.
While the Headspace iPhone app offers a more detailed experience, with an account you must set up and in-app purchases, the Apple Watch app is very basic. It's a pared down version of the iPhone app. You don't even have to create an account like you do on the iPhone. Headspace on the Apple Watch contains just two quick and simple relaxation exercises.
There is not a complication for Headspace, but you can place it on your Dock for easy access. When you open Headspace on your Apple Watch, you are presented with two choices, each of which is an "exercise to help regain a calm mind." Choose from two options: SOS or Touch. If you tap SOS, you'll be treated to a calming monologue. Your guide will ask you to find a quiet place to relax. His resonant voice and British accent are quite soothing. He will remind you to breathe, let go of stress, and to focus on yourself for a moment. Note that the sound comes through your iPhone, not your Apple Watch, so you'll need your phone nearby. The monologue lasts just about four minutes, and it can help you get calm and focused.
The other option, Touch, brings up a cute character which you are instructed to place your finger upon for thirty seconds. Headspace will remind you not to press too hard or too soft. Just hold it there and breathe.
Headspace is a nice addition to Apple's native Breathe app on your Apple Watch. It costs you nothing and takes just a brief moment of your time. Headspace is free on App Store.