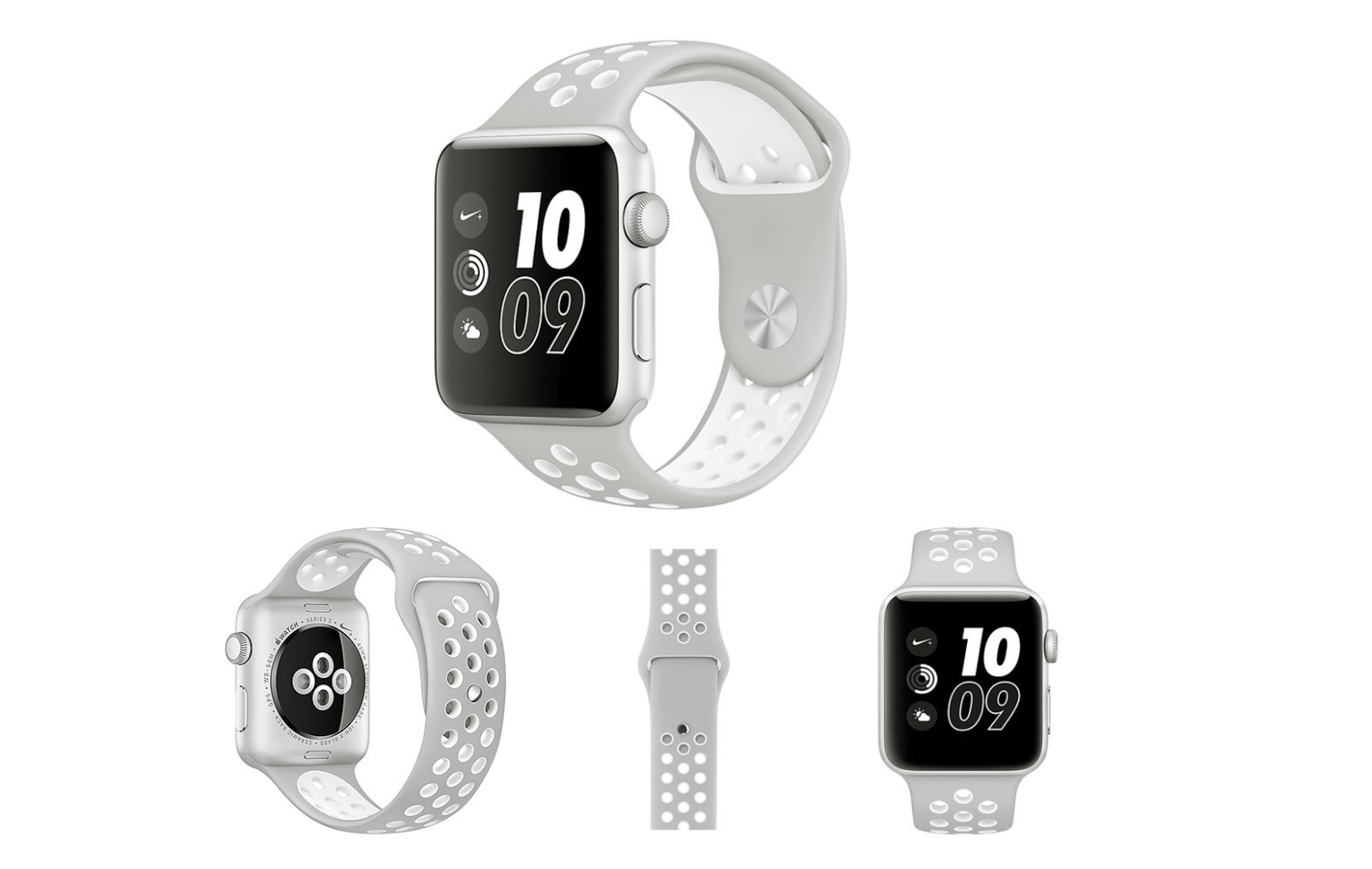 Hands
On
With
the
OULUOQI
Third
Party
Nike
Sport
Band
January 8, 2017
You can get a third party Nike Sport Band for less than $20. How does OULUOQI's version compare to the real deal? Is it a worthwhile band to own? Let's take a look.
OULUOQUI sent me a third party Nike Sport band to review. I received Silver/White one, though it also comes in Black/Gray, Black/Volt, and Silver/Volt. My first impression was favorable. It's definitely thinner and floppier than an official Apple band, but it looks good. The band slides onto the watch and locks into place easily. As an added bonus, the white part even glows in the dark. The OULUOQUI third party Nike Sport band fits my wrist just like Apple bands do. It feels comfortable to wear all day and during workouts.
I thought it looked pretty close to the official Apple band until I took it to the Apple store to compare them directly. Right away, the difference in color and texture are apparent. Apple's band is darker and thicker and feels like higher quality. You can see that my band has picked up some dirt over the week or so I've been wearing it, though only on the tail end that is tucked underneath and out of sight. You will probably not be able to fool anyone knowledgeable into thinking it's an Apple band if that's your goal.
If you just want a ventilated band that looks and feels good, OULUOQUI's third party Nike Sport band fits the bill. I like it a lot and I'll continue to use it frequently for workouts and casual days.
You can get the OULUOQUI third party Nike Sport band in Silver/White, Black/Gray, Black/Volt, or Silver/Volt 38mm for $18.39. The 42mm size ranges from $13.99 to $20.99, depending on which color you choose.