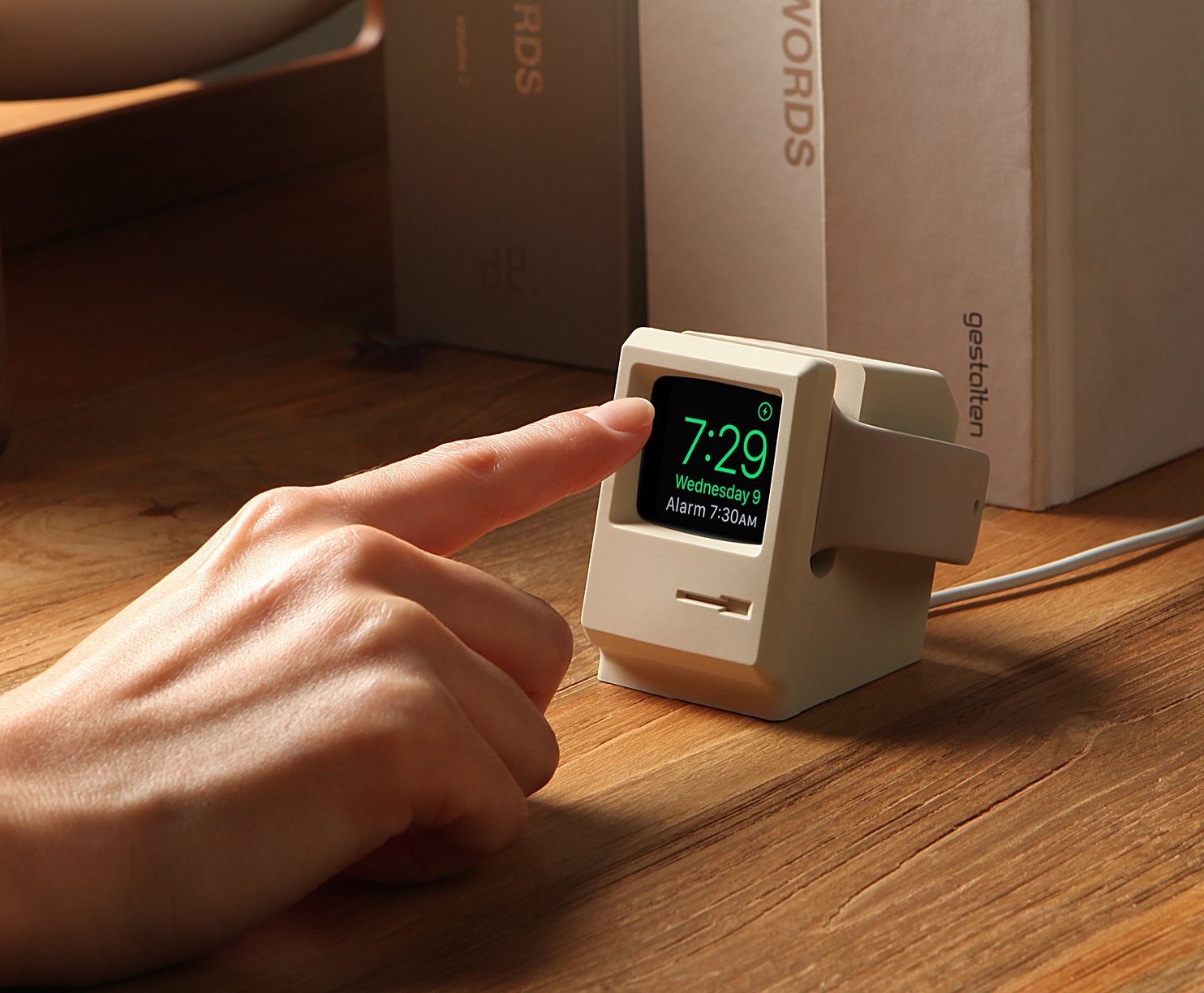 This
Vintage
Mac
Charging
Stand
is
Ridiculously
Cool
January 5, 2017
Charging your Apple Watch is not something you really call cool or interesting, but this new Vintage Mac charging stand from Elago makes your Apple Watch look cool in a way that really stands out.
The stand looks nearly identical to the original 1984 Macintosh, without the screen, of course. It's made of a made from scratch-free silicone in order to prevent damage to your Apple Watch and it has a nice grippy bottom so that it doesn't move around once your Watch is charging.
It comes in black and the original beige-like color in order to truly simulate owning an old original 1984 Macintosh. Both are beautiful, but if you truly want that vintage look, the beige is the way to go.
The best part is that this charging stand is only $12, which in our eyes makes it a must-have for anyone who loves their Apple Watch and wants an interesting and unique way to charge it each night.
Interested? Grab one on Amazon now.
And if you're interested in some bands to go with this stand, be sure to check out our new third-party Apple Watch Bands guide.