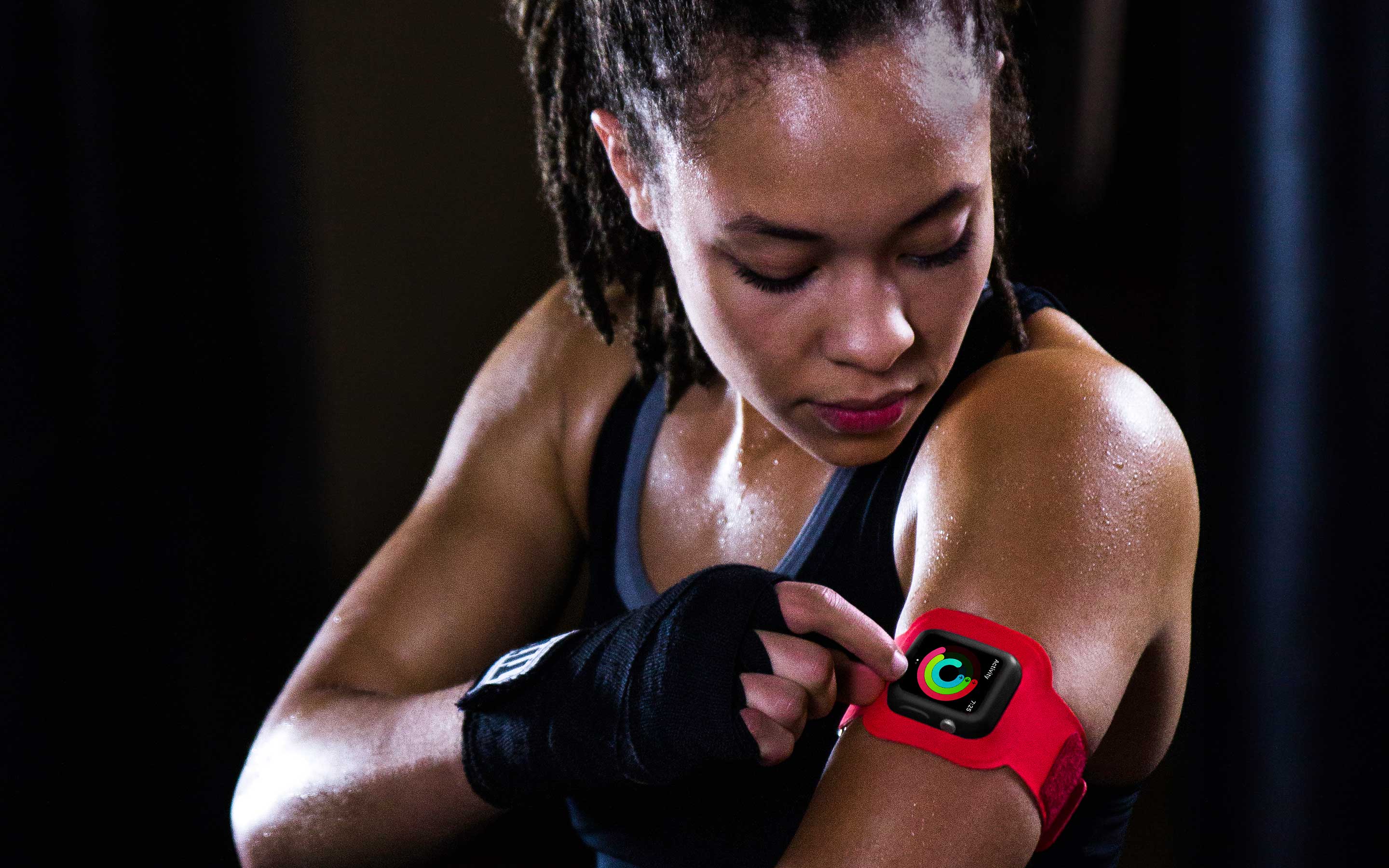 TwelveSouth's
ActionSleeve
Straps
the
Apple
Watch
To
Your
Arm
for
Intense
Workouts
January 5, 2017
Today TwelveSouth unveiled it's latest Apple Watch accessory, the ActionSleeve Armband. The ActionSleeve Armband is designed to move the Apple Watch higher up on your arm in order to keep it out of the way during intense workouts, such a boxing, while still keeping all of its functionality intact.
The band is specifically designed for sports where wrist-gear is often required. Boxing, Crossfit, Weight Lifting, and even Rock Climbing often require special gloves and the ActionSleeve hopes to let you focus on your training while still allowing you to capture workout information such as your heart rate and calories burned.
Here's how TwelveSouth describes it:
ActionSleeve can actually improve Apple Watch's heart rate tracking. How? When you flex your wrist or your watch band isn't tight enough, it can cause inconsistent readings or drop outs. ActionSleeve holds Apple Watch tightly and securely to your upper arm – delivering more consistent skin contact and more accurate heart rate tracking. If you're serious about training or you've had trouble with the Apple Watch heart rate monitor in the past, ActionSleeve might just be the ticker-counting ticket you're looking for.
Priced at just $29.99 and available in red or black, the ActionSleeve is available for both 38 and 42mm Apple Watch models. The 38mm fits arms up to 15-inches in diameter, while the 42mm ActionSleeve fits arms up to 17-inches in diameter. There's also a 42mm "Slim" variant for the larger Apple Watch that fits smaller arms.
If you're interested, you can grab the it directly from TwelveSouth's website today.