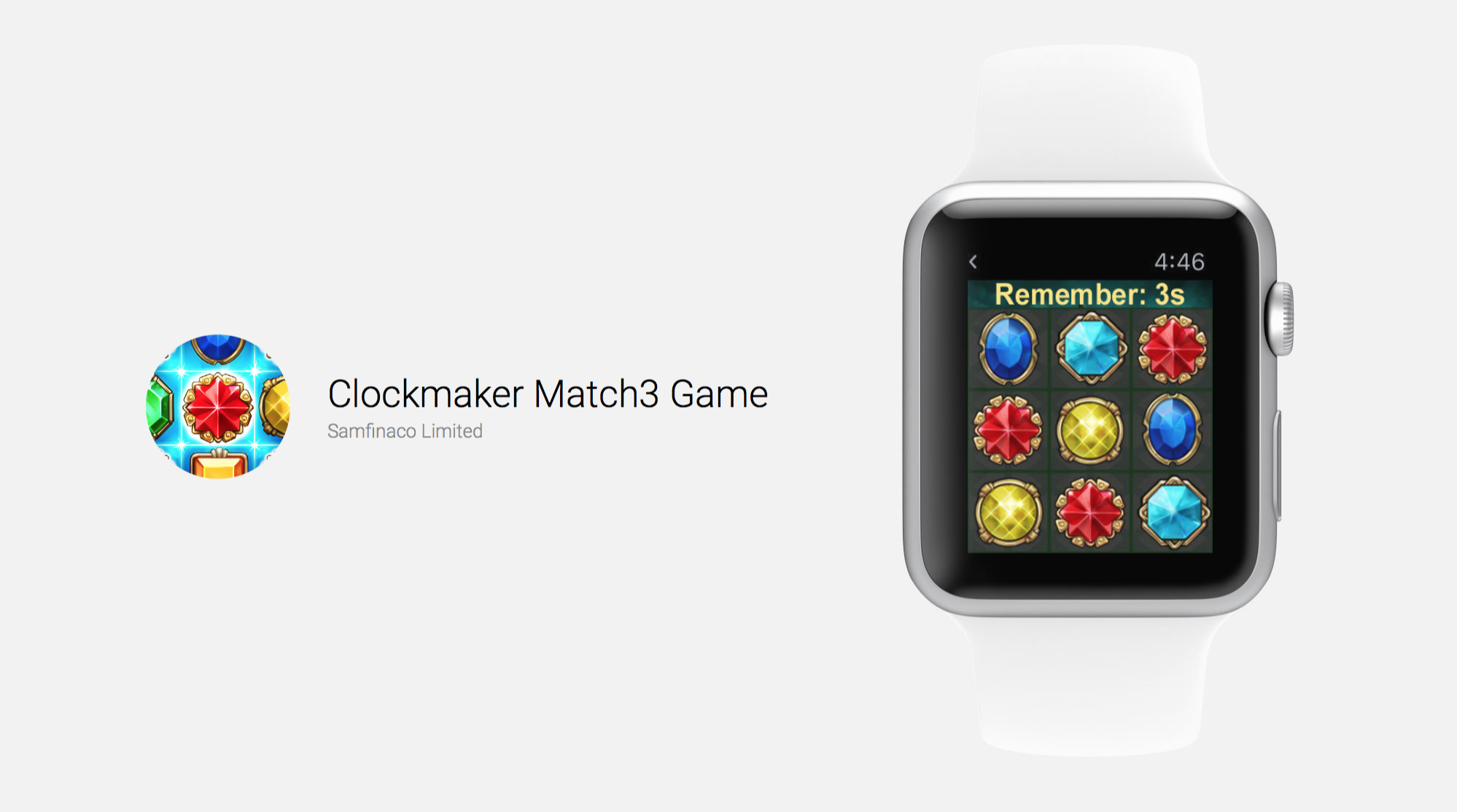 Clockmaker
Match3
Game
is
a
Memory
Game
on
the
Apple
Watch
December 8, 2016
It's not easy to port a game to the Apple Watch; the tiny screen and limited amount of time you can hold your wrist up comfortably means that most iPhone games don't work on the watch. While some developers make the Apple Watch version an abbreviated or simplified version of the iPhone game, Clockmaker Match3 Game takes a different approach. As the game's name implies, the iPhone game is a match three game. But on the Apple Watch, it's a memory game.
You can put Clockmaker in your dock for easy access. Gameplay is simple; when you open the app you have the choice whether to "play" or "train." Either way, you'll be shown a three by three grid of assorted jewels. You have five seconds to memorize the positions of the jewels, then the grid will be covered up. You'll be asked to find all of the gems of a certain color. If you get them all right, you win. If you get any of them wrong, you lose. You can "train" as much as you want, but you can only "play" five rounds at a time.
There is much more to explore on the iPhone; Clockmaker Match3 Game has a hundreds of spooky missions for you complete. But if you just have about 10 seconds to spare, you can play a round of this colorful memory game on your iPhone. It's a worthwhile download for free on the App Store.