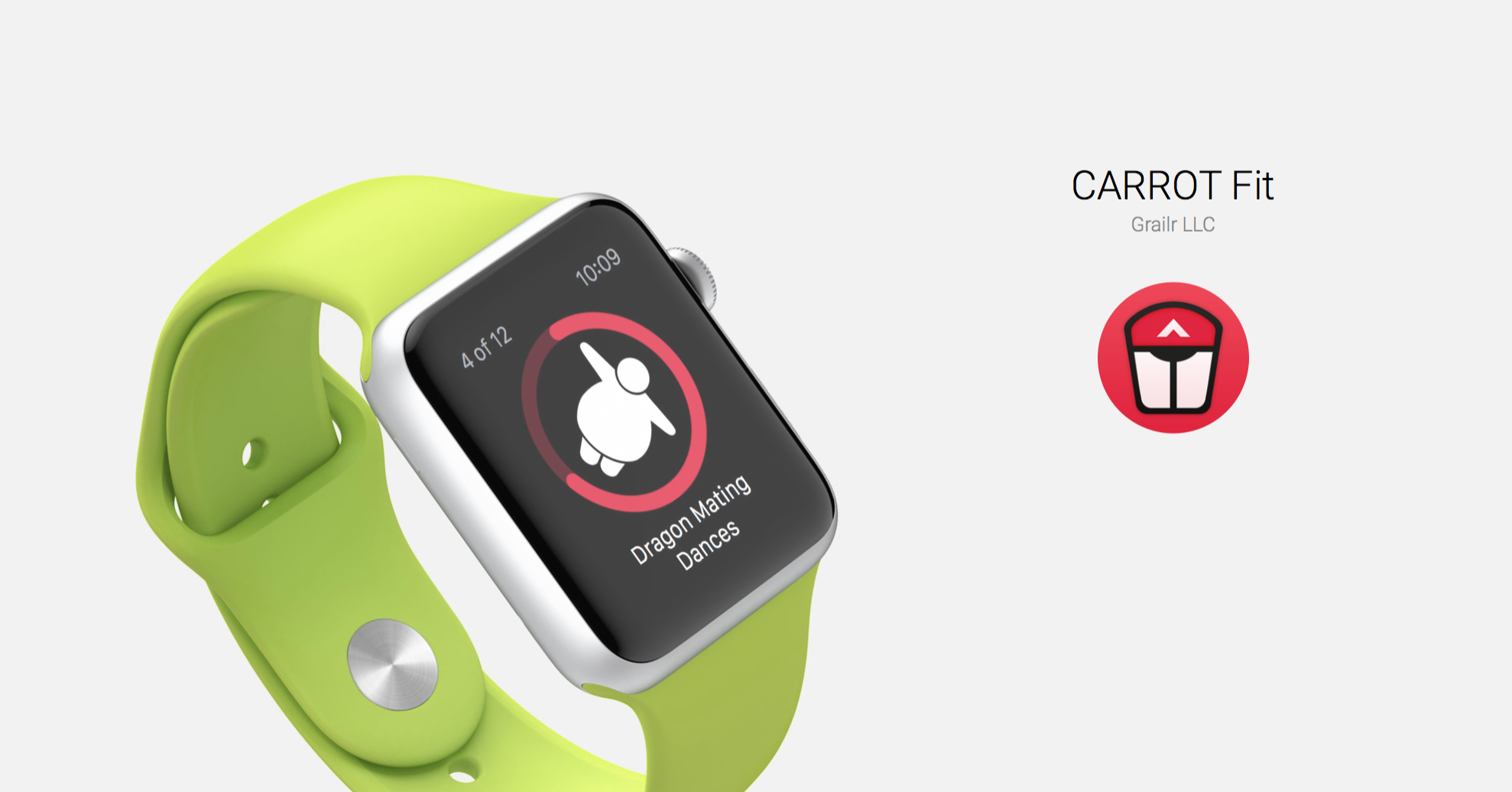 CARROT
Fit
-
7
Minute
Workout
Will
Sass
You
Into
Shape
December 1, 2016
I've tried several different "7 minute workout" apps, and there is a definite sameness to them. They are seven minutes long, with a different exercise and a ten second rest period each minute. The workout moves are generally similar: jumping jacks, push-ups, planks, side planks, wall sits, sit-ups, tricep dips, step-ups, etc. There is nothing new to that part of the formula in CARROT Fit – 7 Minute Workout & Weight Tracker.
There are a couple of things that I do really like about this app. First of all, it integrates with the Apple Watch beautifully, just as one would hope for a workout app. Once you're set up in the iPhone app, you don't need to open the app on your phone again. You just open the app on your Apple Watch, via the complication if you like, and start your workout. The watch will tell you which exercise to perform and when. A beep lets you know when each exercise is just about done, so you don't need to stare at your watch. When you complete your seven-minute workout, all of the pertinent information is added directly to your Apple Watch Activity app, no further action is needed on your part. Your current heart rate and calorie burn data are visible throughout the workout. You earn points for each workout, so the app offers its own rewards outside of the Apple Watch Activity app. Force touch allows you to pause your workout or pull up instructions.
CARROT's trademark sarcastic humor is present in CARROT Fit. I have mixed feelings about it. I don't particularly like being called "meatbag." The rotund icon isn't best model for exercise form; a more realistic body rendering would be easier to emulate. Each exercise has a humorous name instead of the typical; for example, a tricep dip is called an "imperial butt dip." After completing a workout, I've added 7 minutes to my green Exercise ring, 62 calories to my red Move ring, and my thighs are killing me.
Overall, CARROT Fit is one of the better seven-minute workout apps on the App Store. Whether or not it's worth $3.99 when others are free is up to you, but the CARROT humor and carefully thought out features may make it worth your while.