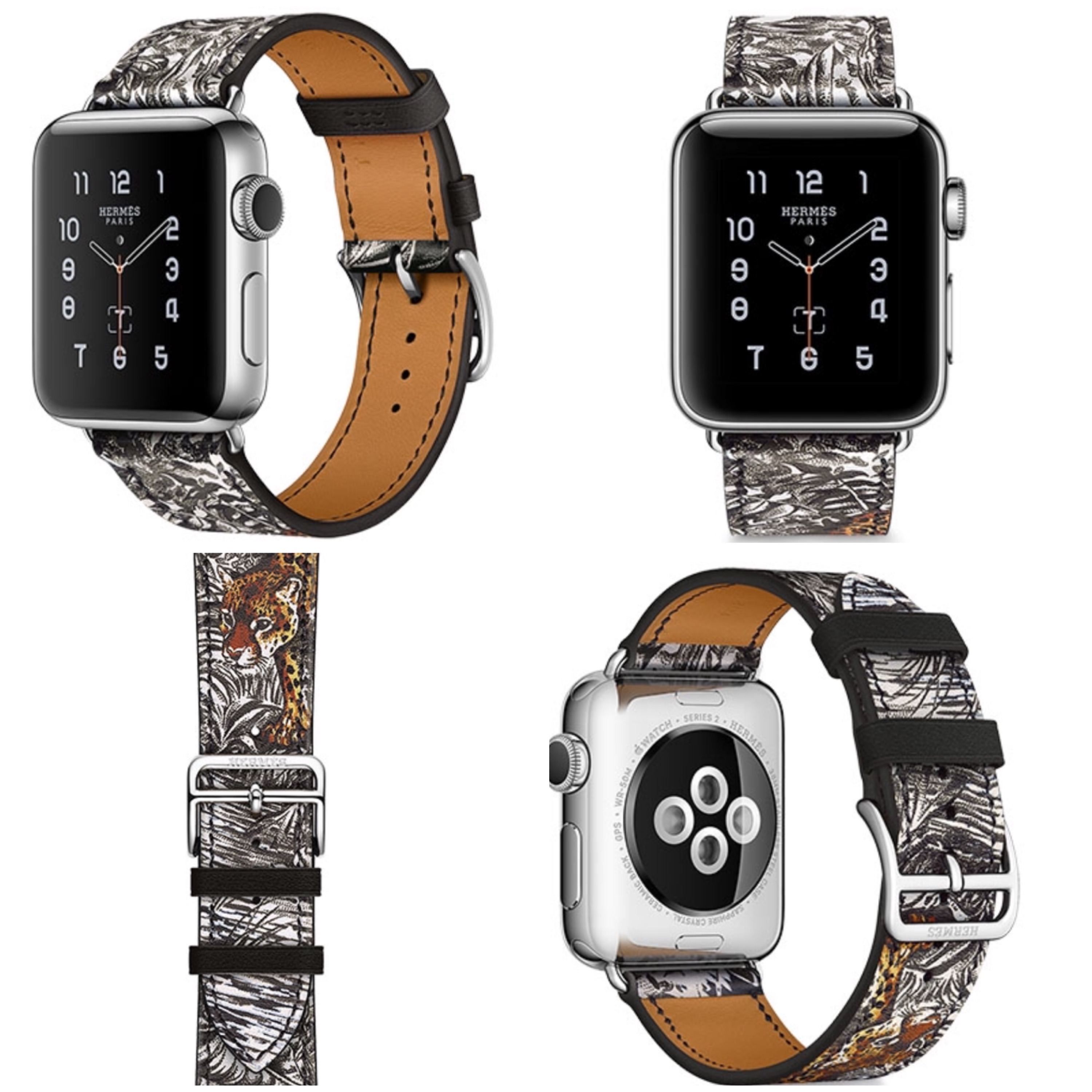 New
Hermès
Apple
Watch
Band
Just
Released
November 26, 2016
Just in time for holiday gift shopping, Hermès has released a brand new strap for the Apple Watch. This new design is the first Hermès Apple Watch band with a print. It's a mostly black and white jungle scene with a tiger. Only the tiger is in color, which makes it stand out.
The new design is available only in the single tour style, in both 38mm and 42mm sizes. It's not available directly from Apple or anyplace else, only through Hermès. The band is crafted from equateur tatouage printed calfskin, and the color is listed on the site simply as "Noir." I think this band is absolutely adorable and I wonder if Hermès will keep coming out with new styles like this, separate from Apple announcements. I hope they do, and I look forward to seeing what they design. You know that whenever Hermès creates something new, the third-party knock-offs can't be far behind with more affordable copies.
You can purchase this band exclusively from Hermès, either in their brick and mortar stores or on their website. The 38mm band and the 42mm band are both $410.00, which is $70.00 more than their solid color styles.