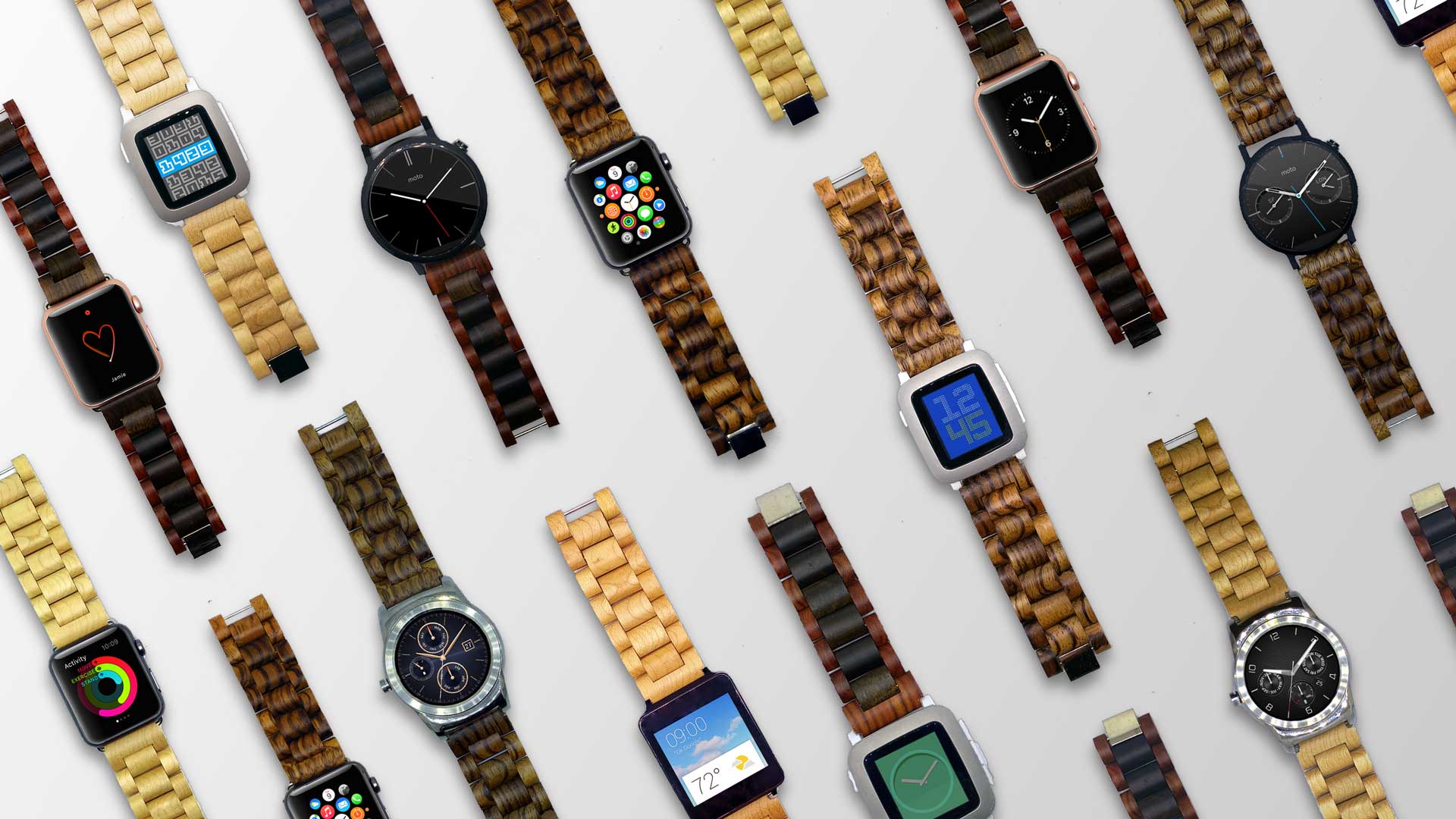 Unique
Ottm
Wood
Apple
Watch
Band
is
Sure
to
Impress
November 22, 2016
Have you been looking for something different to make your Apple Watch stand out, but you're not really sure what you're looking for? Maybe something besides metal, fluoroelastomer, nylon, and leather? This is it, folks. I love wood, and so when I came across this wood Apple Watch Band from Ottm, I had to check it out. Unbelievably, it costs less than Apple's Sport or Nylon bands.
They sent me one of their classic link style bands in Sandalwood. The gorgeous band exudes quality. Ottm founder Mark Adams raised $30,000 on Indiegogo. Then he spent two months in China overseeing production to make sure every detail was right, from the Dalingshan wood market and Shenzhen watch expo to the metal injection molding plant.
Adams' hard work paid off. The band is lightweight and extremely comfortable. The wood is sanded and oiled so it's as smooth as silk. You can add and remove links as needed; the tools and instructions are included. I took out the maximum number of links and it's a perfect fit for my 145mm wrist. The stainless steel metal adapters fit the watch well. The watch band has a butterfly style clasp which operates smoothly. Obviously, since the band is actual wood, it can warp if it gets wet. This would be more of a dress, work, or leisure band, not suitable for heavy workouts or taking a swim.
I am only sorry it's now long-sleeve season where I live, and I can't show off this watch band every minute of the day. I do find myself "needing to check my watch" more often so I have an excuse to pull up my sleeve and display it.
The Ottm wood Apple Watch band comes in three different woods/colors. Maple ($29.99) connotes a more subdued style with its straight grain and light cream color. Zebrawood ($39.99) hails from Western Africa with a striking brown and tan grain that is both beautiful and hard to miss. Sandalwood ($49.99), prized in Asia for its fragrant oils calls attention with its deep earthy red and black hues. Due to the organic nature of wood, each band is completely unique, no two band's grains are the same. Ottm bands are available in 38mm and 42mm for Apple Watch and 22mm for Android Wear and Pebble.
US buyers can purchase the bands on Amazon; international buyers can find Ottm bands on their website.
Check out more Apple-like third-party bands here.