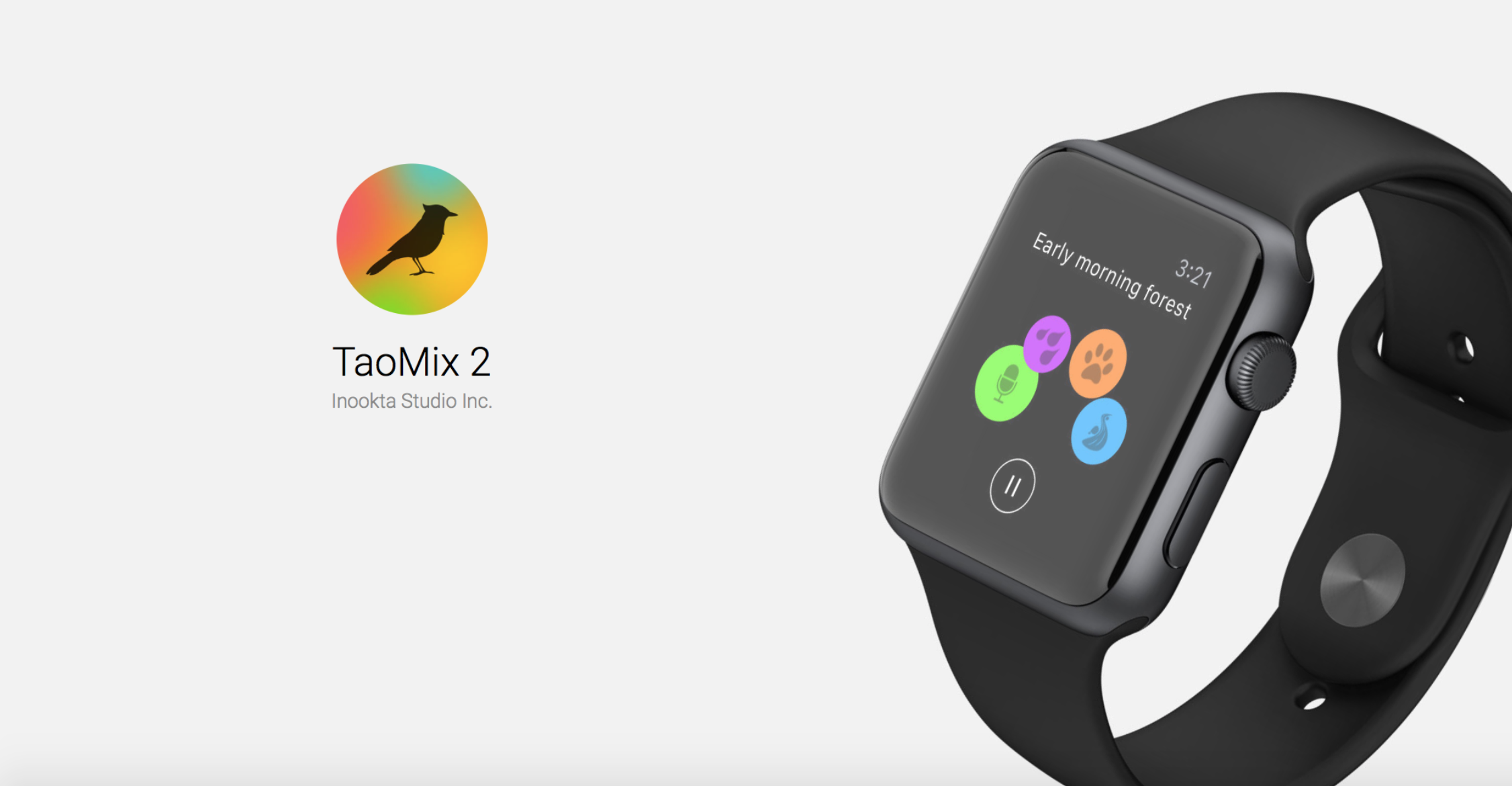 TaoMix
2
Offers
Soothing
Sounds
for
Sleep,
Relaxation,
and
Focus
November 16, 2016
Do you need white noise or other types of soothing background sounds in order to sleep, relax, or focus on your work? Enter TaoMix 2 – Relax, Sleep Better with Nature Sounds. Personally, I can't sleep without a good quality white noise going in the background. My son says he can't study if it's too quiet, he needs some kind of background hum or activity sounds going on in order to focus. Regardless of your backdrop soundscape needs, TaoMix 2 is likely to have you covered.
In the app on your iPhone, you can create completely custom soundscapes. The app is free, and it includes a handful of essential sounds. You can record your own sounds to add to your soundscapes, or add sound packs via in-app purchase. As of this writing, there are two free sound packs, while others are $.99 to $1.99. Or, you can pay $4.99 for all current and future sound packs.
Once you have collected some sounds you like, you can mix and match them to create your custom soundscapes. You choose the sounds to include and how loud each sound is within the soundscape. Once you have created a soundscape to your liking, save it and give it a name. Create as many different soundscapes as you like. You can even send your creations to friends.
The Apple Watch potion of the app is very simple: it's a controller for the soundscapes you've created. Scroll the Digital Crown to access the soundscape you'd like to listen to now. Tap the play button on the screen to turn on the sounds, and tap the pause button to turn it off. Note that the sounds themselves are played through the iPhone, not the watch itself.
TaoMix 2 – Relax, Sleep Better with Nature Sounds is free on the App Store.