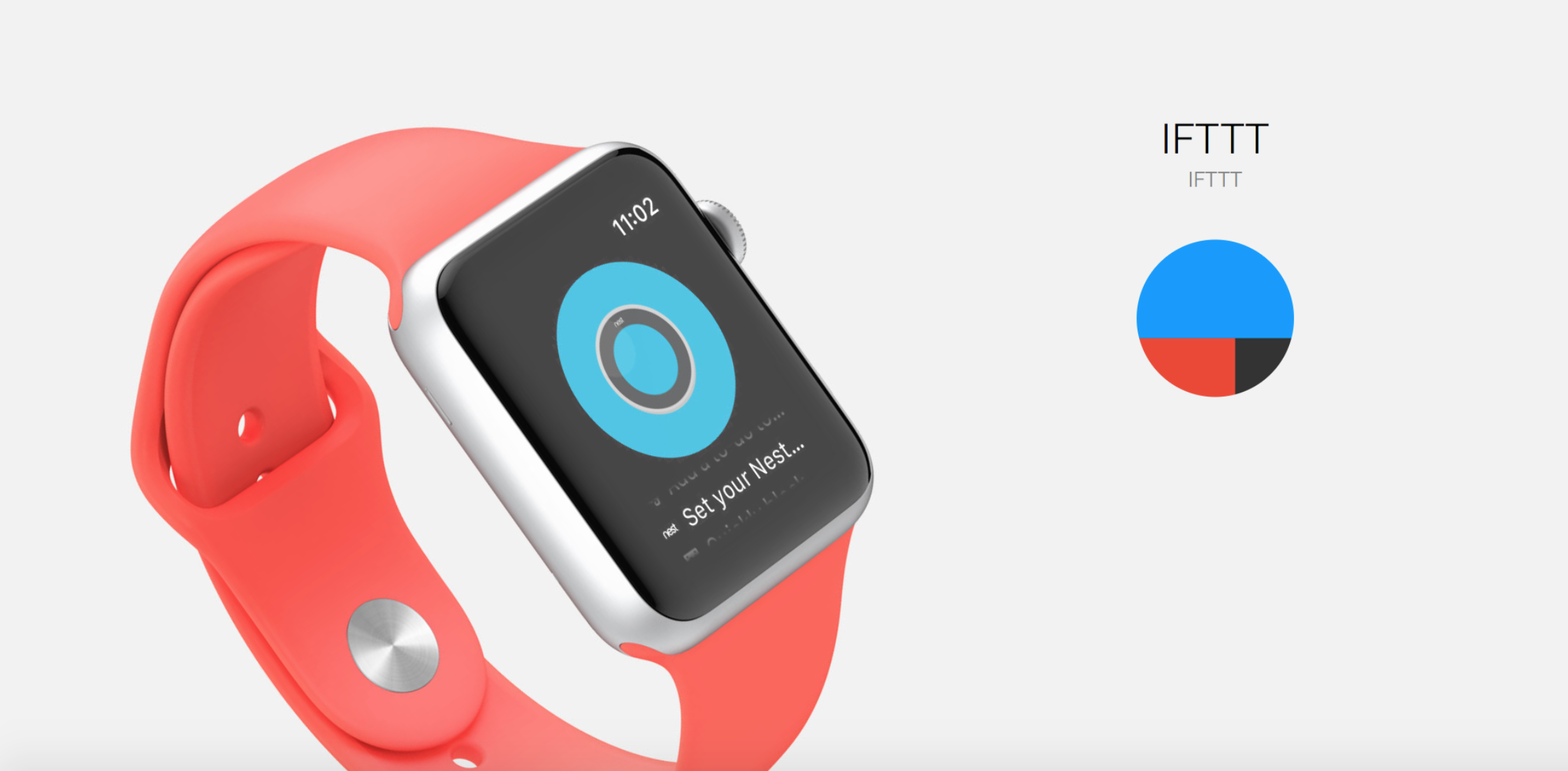 Simplified
IFTTT
App
Lets
You
Control
Your
World
With
a
Tap
November 9, 2016
IFTTT, or If This Then That, has been a popular system amongst tech bloggers for a while now, but a recent development has made it even easier to use. Originally, as mentioned in a previous article here, there were several IFTTT apps you had to juggle. I don't know about you, but I prefer not to keep more apps on my iPhone than I really need. Now there is just one IFTTT app that does it all, which you can read about in detail on our sister site AppAdvice. I won't go into detail about everything the iPhone app does, since that article covers it. Instead, I'll talk about the Apple Watch.
Like many efficient productivity apps, IFTTT does not try to port all of its features over to the Apple Watch. Instead, it focuses on one feature which lends itself well to the Apple Watch screen size. One of IFTTT's features on the iPhone is the ability to set up a DO Button, which used to be a separate app but is now included. The DO Button service allows you to set up widgets which you can trigger from your Apple Watch (or any smartphone). Rather than recipes, as they used to be know, these are now called Applets. These Applets can be just about anything you can imagine. I set up a couple of Applets on my iPhone, which I can now trigger on my Apple Watch.
I made one to email a notification that I'm heading home (and from where). I made a second one to text me my exact location, so I can send that information to friends. This is by no means a limit to what you can do. You can choose from a number of pre-set Applets, or you can create your own from scratch. Choose your trigger service, such as Twitter, Weather, Facebook, Instagram, Amazon Alexa, 500px, Blogger, BMW, Craigslist, D-Link Motion Sensor, DO Camera, Dropbox, eBay, email, ESPN, Evernote, Feedly, GE Appliances, Instapaper, iSmartAlarm, Launch Center, Nest, Nike+, NPR, Pinterest, Reddit, Samsung Robot Vacuum, Spotify, Toodledo, Tumblr, Vimeo, Workflow, and so many more. Choose what you want to happen, and your Applet is created.
So, let's say I'm about to head home and I want to let my husband know I'm on my way. I open up IFTTT on my Apple Watch via the complication or the Dock and tap the DO Button that says, "Let someone know you're heading home." That's all there is to it, and my husband will know exactly when and from where I'm leaving.
Keep in mind, if you set up multiple DO Buttons, you will need to use the digital crown to scroll through them, so it's something to think about when you decide how many to set up. IFTTT is free on the App Store.