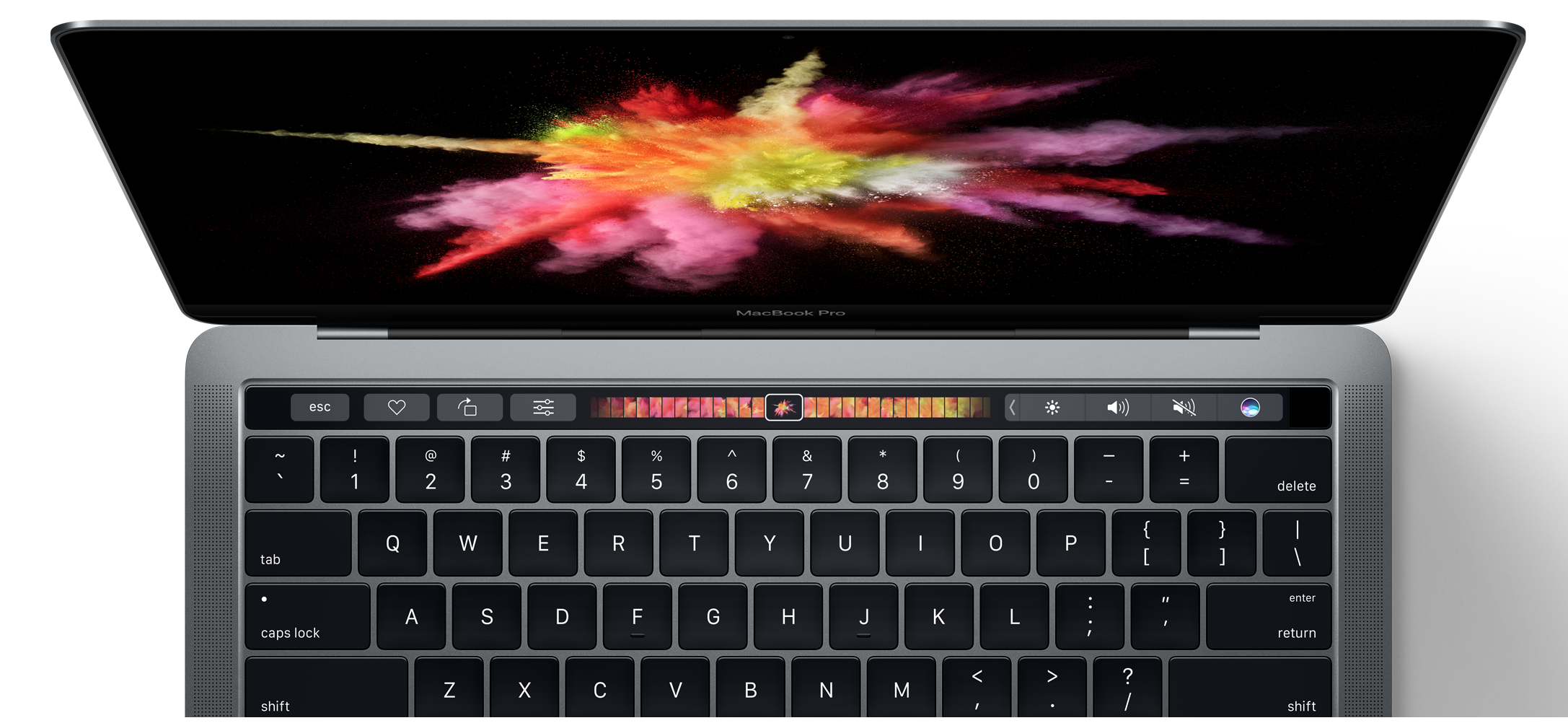 "Apple's
MacBook
Touch
Bar
is
Actually
a
Mini
Apple
Watch"
October 29, 2016
Apple announced the newest MacBook Pro at its recent 'Hello Again' event, which has a fascinating new feature called Touch Bar. You can read all about it on AppAdvice, which covered the event.
The Verge interviewed Irish programmer and developer Steven Troughton-Smith who says that the new Touch Bar is actually a mini Apple Watch.
"From everything I can piece together, the T1 chip in the new MacBook Pro is a variant of the system-on-a-chip used in the Apple Watch," explains Troughton-Smith, in an interview with The Verge. "Running watchOS on the T1 lets the Mac benefit from Apple's deep work on iOS embedded security, as the T1 gates access to the Touch ID sensor and, from the looks of it, the front-facing camera in the new MacBook Pro too."
This doesn't mean we're going to be seeing Apple Watch apps on the MacBook's Touch Bar. The interesting part of this is what it might mean for the future.
 "Today it might be similar to an Apple Watch in capability, but there's so much potential for this to grow," says Troughton-Smith. "The Touch Bar theoretically could run while the rest of the machine is turned off, so you get all the low-power and security benefits of an iOS device, without having to switch to ARM completely on the desktop." That could mean Apple could bring actual iOS features, apps, and touch functionality over to the Mac without having a true touchscreen. "Perhaps someday it could run a higher class processor, like Apple's A-series chips, and allow macOS to 'run' iOS apps and Extensions, like iMessage apps, or manage notifications, system tasks, networking, during sleep, without having to power up the x86 CPU," speculates Troughton-Smith.
To me, the Touch Bar is a way to satisfy users becoming more and more accustomed to a touch screen, without resorting to a fully touchable laptop screen. I'm not sure where it's all going, but it does open up a lot of possibilities and, like the Apple Watch, it gives third-party developers some interesting options.
Read the full article here. You can learn more about and purchase the new MacBook Pro now on Apple's website.