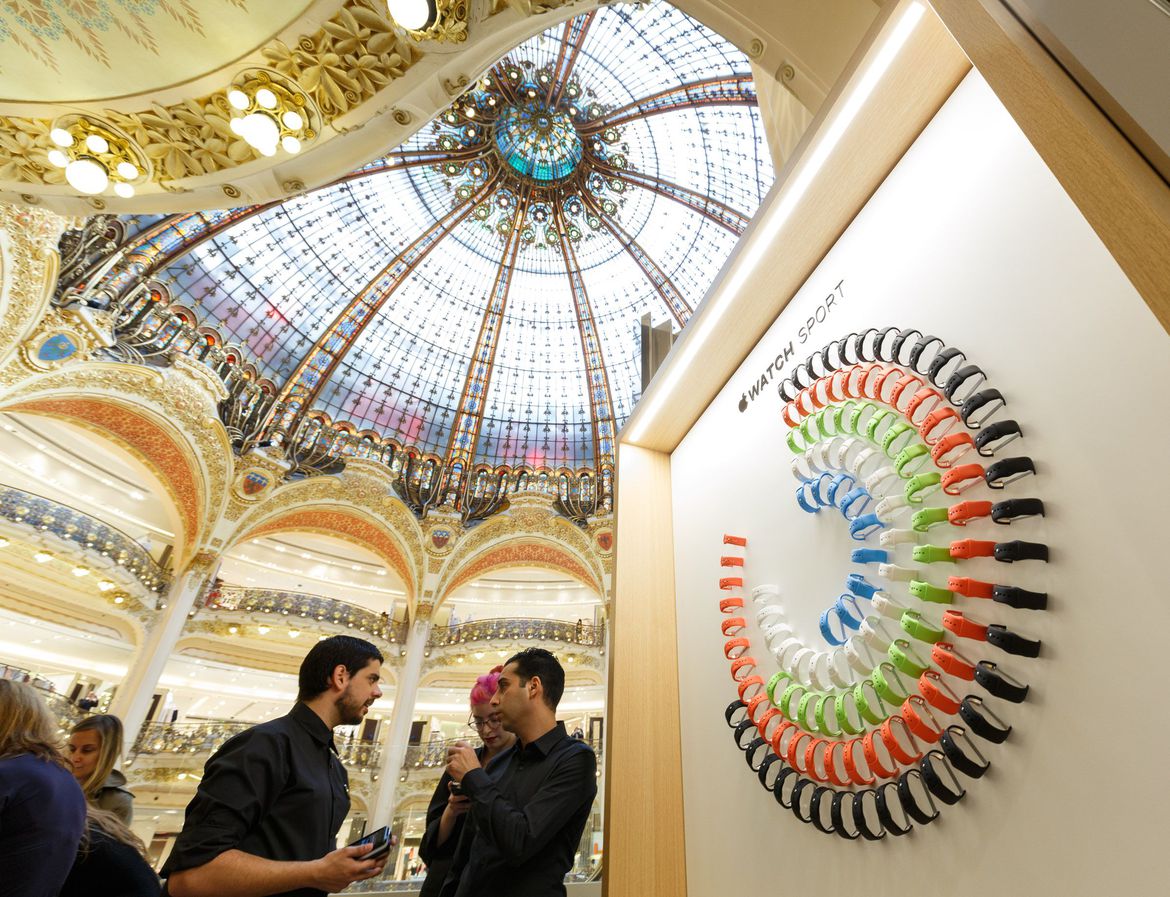 Apple
Watch
Pop
Up
Shop
in
Galeries
Lafayette
Closing
Due
to
Poor
Sales
October 21, 2016
Originally opened in 2015, the high-end French department store chain, Galeries Lafayette, will be closing down its pop-up store for the Apple Watch effective January 2017 due to poor sales.
Today's report (via Mac4Ever), cites lack of sales along with the reduction of employees over last few months as Apple prepares to close the shop. The remaining employees will be given jobs at Apple retail jobs around Paris.
The pop-up shop was one of the few locations where you could view and purchase the first-generation Apple Watch Edition, which came in gold and rose gold and started at $10,000 and went up as high as $17,000.
To me, this is a clear indication that the super high-end version of the Apple Watch was simply not a success. In fact, Apple shifting from selling $10,000 gold Apple Watches to selling $1300 ceramic Apple Watches is a clear indication that the desire to compete with high-end watches did not work. That doesn't mean that the Apple Watch hasn't had an impact on the watch industry as a whole. It certainly has. But it's obvoius that people are unwilling to shell out more then about $1000 dollars for Apple's wearable.