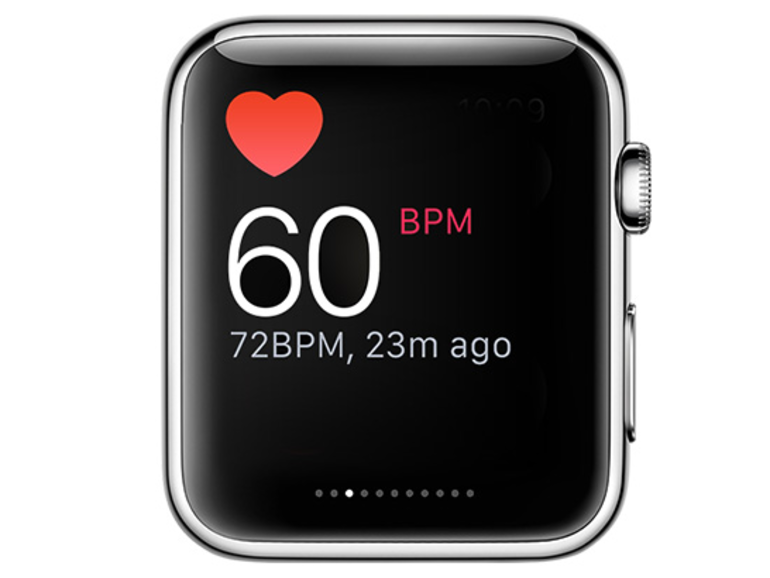 Apple
Watch
Is
the
Most
Accurate
Fitness
Wearable
October 12, 2016
A new study done by the Cleveland Clinic found that the Apple Watch is the most accurate fitness wearable, according to the Times.
Here's how the study was done:
They hooked 50 healthy adults up to an electrocardiogram (EKG), the gold-standard test for measuring heart activity, and compared the results to heart rates obtained by Fitbit Charge HR, Apple Watch, Mio Alpha and Basis Peak. They also assessed a chest strap. The researchers measured everyone at rest, then walking and jogging on a treadmill.
From there, the researchers measured accuracy and found that the Apple Watch was about 90% accurate, right behind a chest strap monitor which was 99% accurate.
The chest strap monitor was the most accurate, nearly matching the EKG with 99% accuracy—both technologies capture electrical activity coming from the heart. Of the wrist wearables, Apple Watch was about 90% accurate, but "the other ones dropped off into the low 80s for their accuracy," says Dr. Gordon Blackburn, one of the study's authors and director of cardiac rehabilitation at Cleveland Clinic.
Pretty amazing given that the Apple Watch has only been on the market for about 18 months. It also highlights just how far ahead Apple is in the health department when compared to other smartwatches like the ones made by Motorola, Huawei, LG, and Pebble.
It's still early days, but I think Apple is going to come out on top when it comes to the wrist. It just doesn't seem like anyone else cares as much as Apple does when it comes to measuring health.