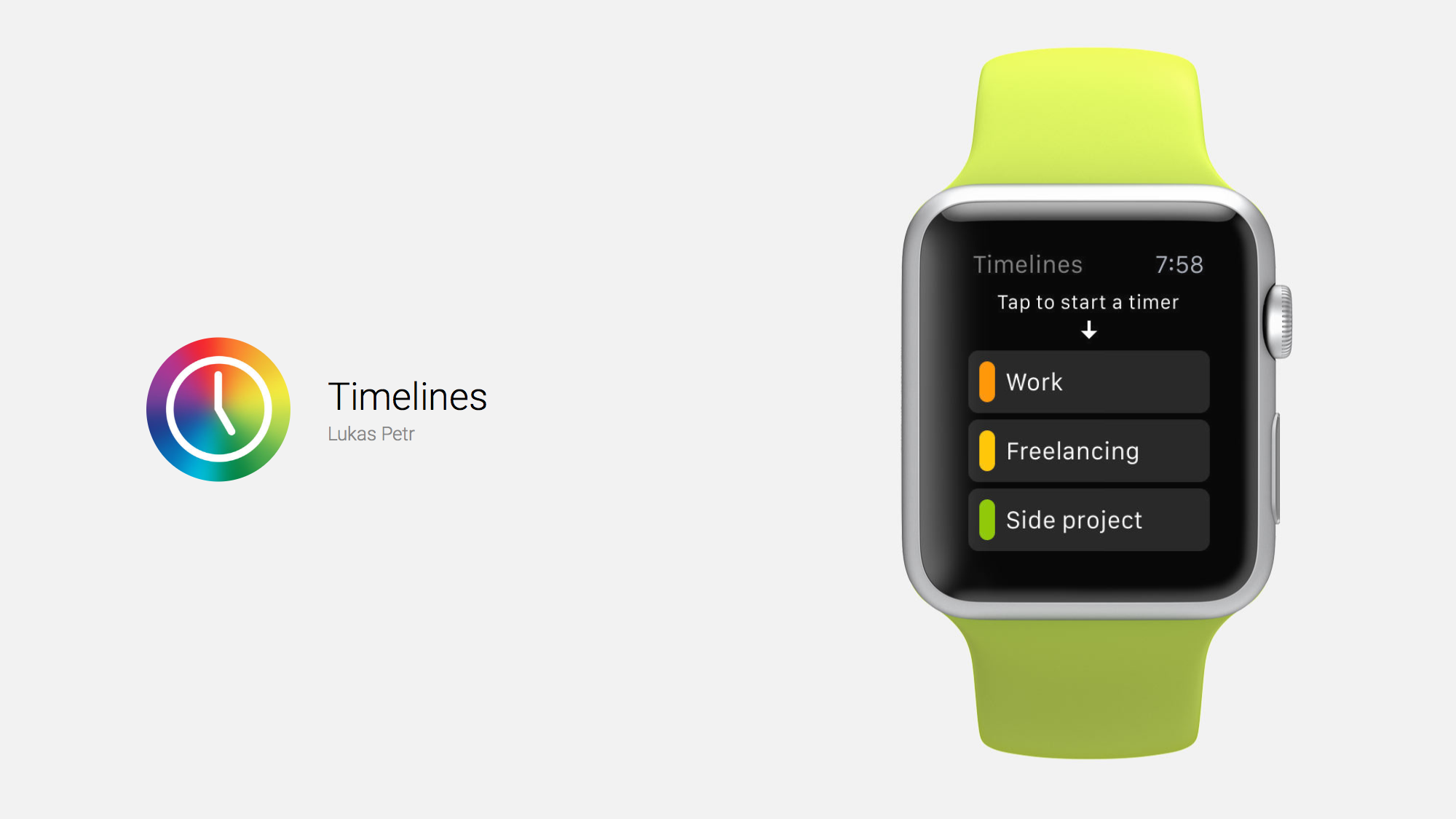 MultiTimer
Lets
You
Use
Multiple
Timers
on
the
Apple
Watch
October 3, 2016
MultiTimer is a simple, free app that allows you to set multiple timers on the Apple Watch. You must create the timers on the iPhone, but once created, you can start and stop them entirely using your Apple Watch.
Start by opening the app on the iPhone. Here you have a grid of six timers. You can tap and hold one; you'll be taken to a screen where you can decide the parameters for your timer. Choose a time, label, color, and icon for your timer. There are a surprising number of icons from which to choose, not just the few dozen you see at first when you tap the icon. Type anything you want into the search box, you'll get plenty of options. If you want to use a slot as a stopwatch with the time running up rather than down, then set the timer to zero and toggle "Store Time" off.
Once you have your six slots set up, you don't need to use the iPhone anymore to operate the app. You can put the app in your dock or use Siri to open it, if you wish to avoid the app cloud on your Apple Watch. There is not a complication for this app.
Open MultiTimer on your Apple Watch and select the timer you wish to start first. Tap the timer to start it. Tap again to pause it; double-tap to reset it. You can run up to six different timers simultaneously if you wish. Once the timer is complete, you'll get a tap on your wrist. You have the option to reset, restart, or dismiss the timer. If you dismiss it, the timer will continue, counting up instead of down. When it counts up, the timer will indicate that it's in overtime.
The timers in this app are not as insistent or nagging as the timers in Apple's native app. You just get a single wrist tap, and then the timer goes into overtime and begins counting up. If you're engrossed in something else, you could easily miss the timer's subtle notification. Still, this is a worthwhile app to check out. It's useful, free, and it has an attractive user interface.
MultiTimer is free on the App Store.