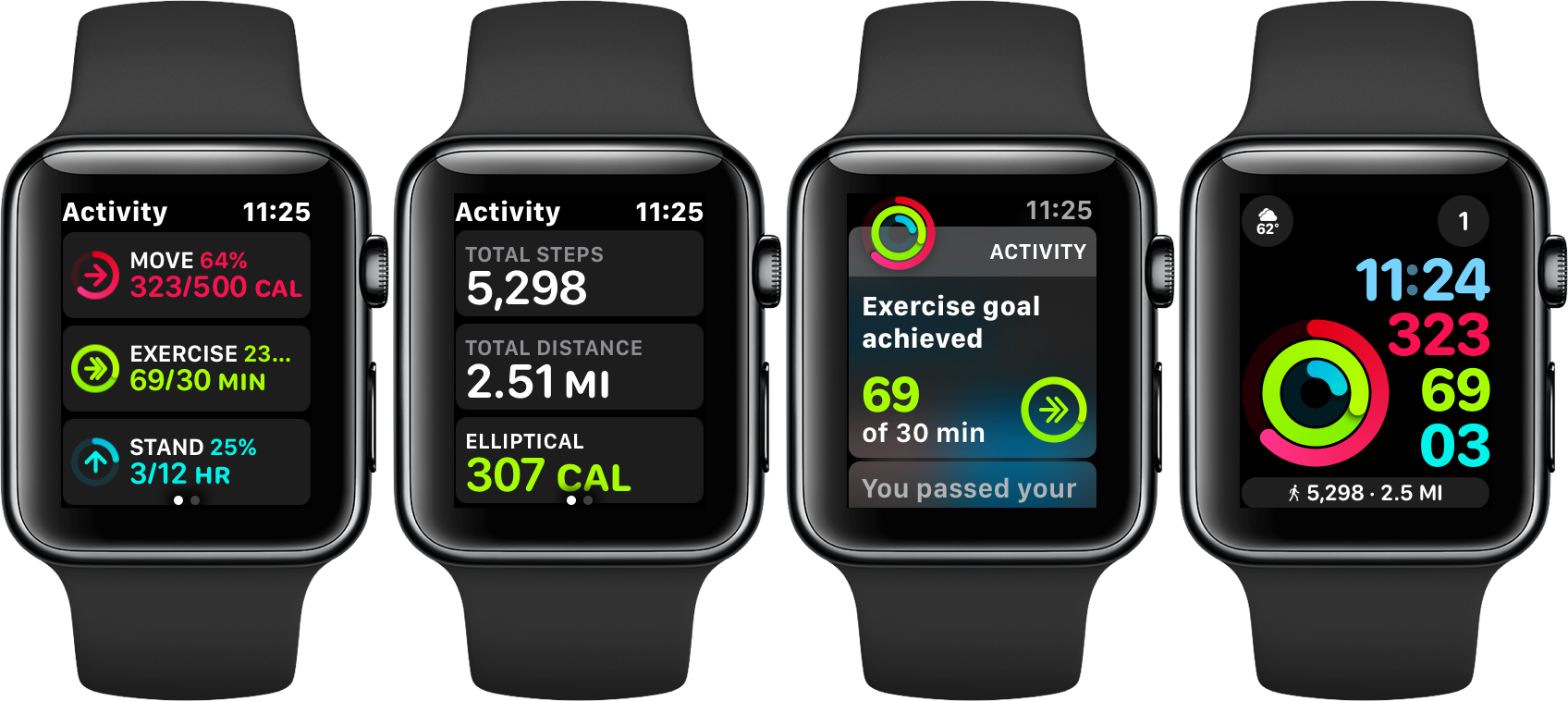 Give
Your
Screenshots
a
Professional
Look
With
LongScreen
October 2, 2016
LongScreen is not technically an Apple Watch app, but it does cool things with your Apple Watch screenshots. Many of us like to take screenshots on our Apple Watches, whether it's to show off a game score, write an article or blog post, share on social media, or just share something with a friend. As a reminder, to take a screenshot on the Apple Watch, simply press the Digital Crown and the side button simultaneously. The screenshot will save automatically to your iPhone's camera roll.
Once you've collected some screenshots, what can you do with them? LongScreen offers a nice answer to that question. Rather than just sending or posting rectangles, or putting them together in a collage app which requires re-sizing and careful adjustment, you can put them together with the app LongScreen in seconds. This goes for iPhone screenshots as well as those from your Apple Watch.
You'll need to give the app permission to access your photos, then choose which device the screenshot is coming from. Select the screenshots you want from your camera roll. You have a number of parameters to play with. For example, you can choose whether you want the screenshots displayed horizontally or vertically, and whether you want a dark (Space Gray) or light (Silver) device shown, or none at all. Choosing Space Gray gives you a black bezel around your iPhone screenshots and a black sport band to your Apple Watch screenshots. Choosing Silver gives you a white bezel and a white sport band. I'd love to see even more options offered, such as different color watch bands and more watch case colors to reflect Apple's varied offerings.
This may not be an app everyone needs. But for a niche market looking for something like this, it's well worth the money for the time and effort it saves, and the slick look it brings to your screenshots. LongScreen is available on the App Store for $2.99.