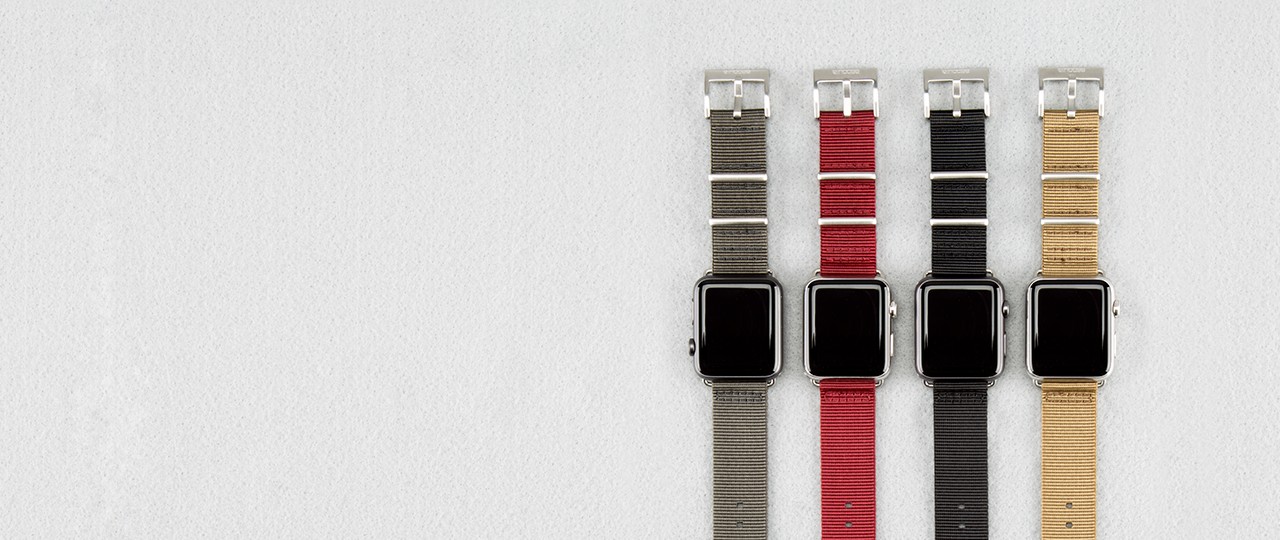 Belkin
and
Incase
Debut
their
Official
Apple
Watch
Bands
September 27, 2016
Belkin and Incase unveiled their first official Apple Watch bands today as the case makers become increasingly interested in making accessories for the Apple Watch.
Incase's new bands, which are twelve in total, go on sale today while Belkin's say their Watch bands will be available soon.
The Incase bands are mostly NATO-style, similar to Apple's very own nylon bands, but also come in leather. The Nylon bands come in a variety of colors including anthracite, black, deep red, and blonde. The are available in both 38mm and 42mm sizes. As for price, the nylon bands cost $39.95, which is about $10 less than Apple's own nylon offering.
Incase also announced a lineup of leather bands. The bands are available in black and brown color options and are priced at $59.95, significantly less when compared to Apple's own Classic Buckle bands.
Belkin also announced a set of bands today, though you won't be able to buy them yet. Belkin's bands are only made of leather and will be available in black, gray, and tan colors. They are priced at $59.99.
Apple continues to work with third-party manufacturers on Watch bands. What's a little unclear is if Apple will sell these bands in-store, or if you'll only be able to pick them up online and at other retail locations. Still, it's great to see other manufacturers being brought in to make official Apple Watch bands. I suspect these will be a hot seller amongst people who are looking for something different, but don't want to fork up the Apple premium.