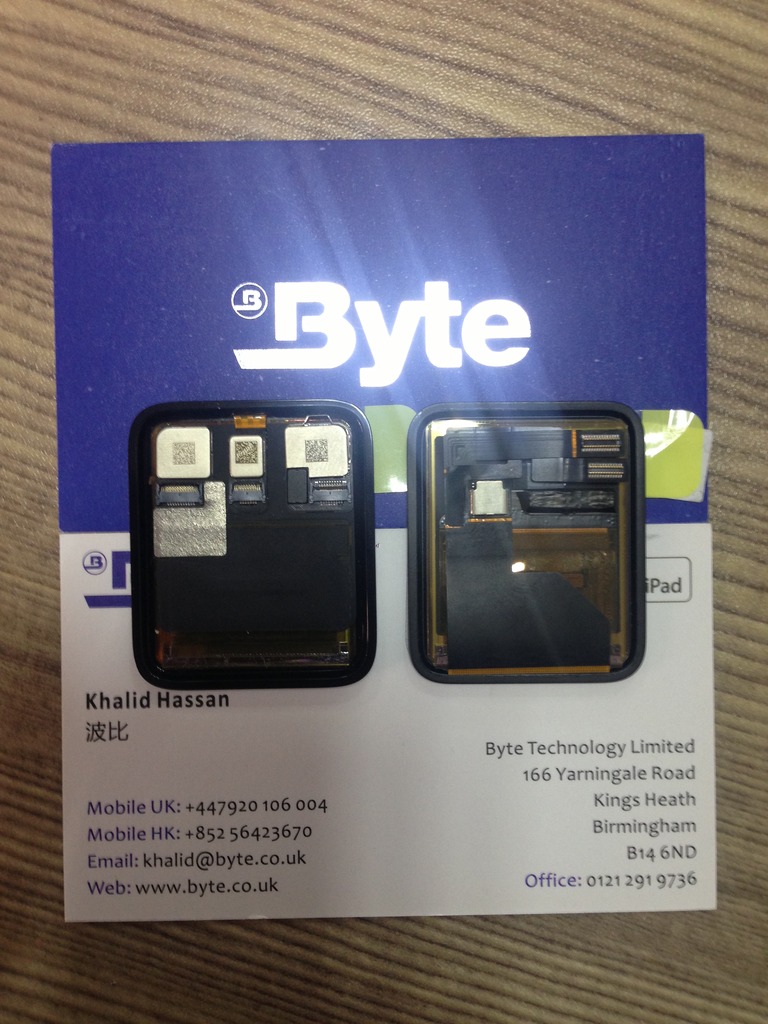 Video
Claims
To
Show
Thinner
Display
and
Larger
Battery
for
Apple
Watch
2
September 1, 2016
Byte, a British shop that sells Apple-certified parts and accessories, has shared a set of photos along with a video that appears to show the Apple Watch 2's thinner display along with a bigger battery.
Upon looking at the video, it appears that the Apple Watch 2 display is noticeably thinner than the first-generation Apple Watch. One would originally think that would lead to a thinner Apple Watch, but upon inspection of the battery, it looks like much of the thinness reduced on the display has been passed on to the battery.
The battery shown is rated for 1.28 watt-hours, which when compared to the first-generation 42mm Apple Watch is about a 36% increase.
Rumors have suggested that the next-generation Apple Watch will include GPS, a nice feature, but does that require a 36% increase in battery size? Perhaps app has some more sensors in there, or maybe, if we're lucky, Apple will include an always-on display, something Samsung is doing with their latest Galaxy S3.
We're only a few days away from seeing what Apple has planned. I think it's going to be a big leap.
Hope I'm right.