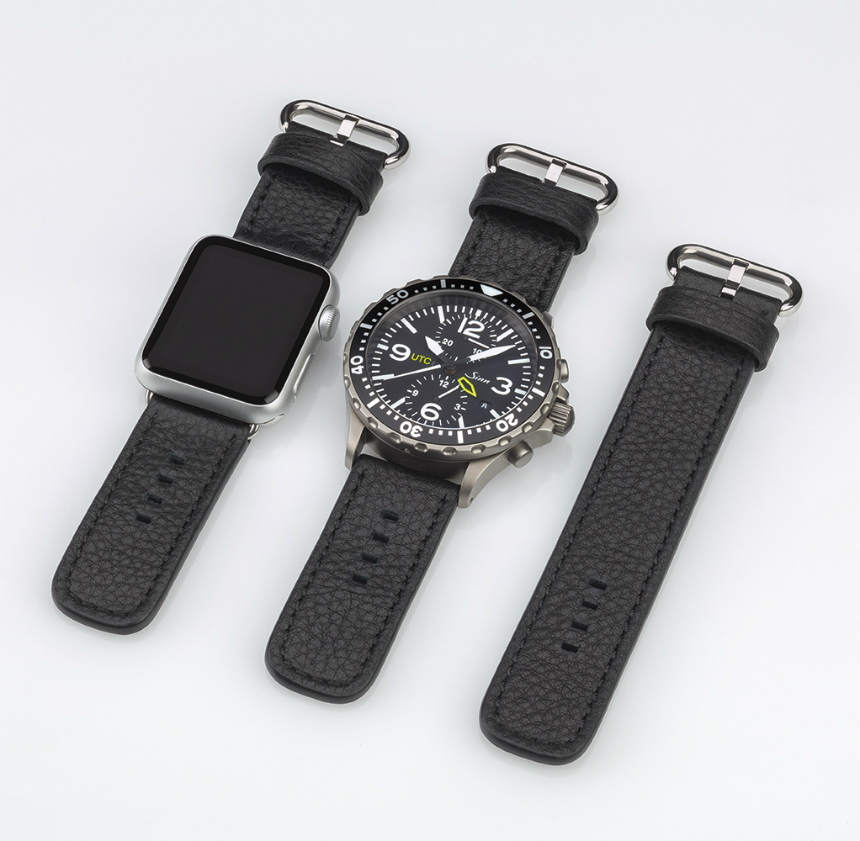 The
Sinn
Apple
Watch
Bands
Lets
You
Wear
Two
Watches
At
Once
August 16, 2016
If you want to see something that seems almost too ridiculous to be true, take a look at the Sinn Dual Strap System designed for the Apple Watch. Its goal is to allow you to wear both a mechanical watch designed by Sinn as well as an Apple Watch, on the same wrist.
We've seen concepts like this before, but man, I didn't think anyone would actually make one of these things. This looks like something we'd see in Back to the Future when they were trying to predict what people would be wearing 30 years into the future.
While I get the idea, I don't believe it's something that many people are going to be interested in. In fact, I'm going to go on record and say that Sinn isn't going to sell many of these.
Sometimes you should just stick to your one product and stop trying to merge a toaster with a refrigerator.