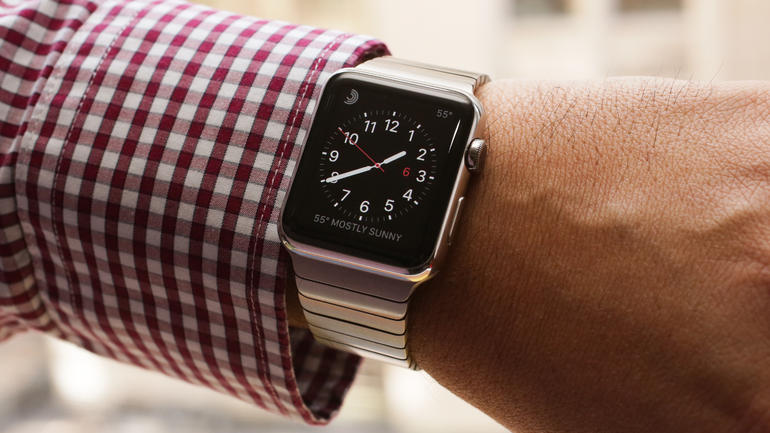 Rumor:
Apple
Watch
2
to
Include
Thinner
'One
Glass
Solution'
July 29, 2016
The second-generation Apple Watch will feature something called "One Glass Solution" display, according to Digitimes citing information obtained from an Apple supplier.
One Glass Solution (OGS) technology allows Apple to eliminate one of the layers of glass on the touchscreen display which usually features two pieces of glass. By switching, Apple would gain a little more space in the body of the Apple Watch perhaps for more sensors or a bigger battery. It's also possible that the Watch could get thinner.
According to TPK Holding, production of the OGS panels for the Apple Watch 2 have had some technical issues, resulting in lower yield rates. That being said, it is unknown whether this will affect launch date or initial availability.
The large loss for the second quarter was mainly because touch panel orders for iPhones continued to decrease, and Apple will change touch panel technology from G/G to OGS (one glass solution) in the new Apple Watch to be launched in the second half of 2016, TPK said. The change in touch panel technology involved unexpected technological difficulties and therefore yield rates for OGS touch panels were much lower than expected, TPK explained.
The Apple Watch 2 is rumored to feature only minor design changes with primarily under-the-hood spec improvements. Cellular connectivity, a faster processor, and an improved battery are possibilities for the device.
The Apple Watch 2 is expected to ship sometime this fall perhaps alongside the next-generation iPhone. Rumors point to Apple launching the iPhone on September 16th with pre-order on September 9th. If the Apple Watch 2 makes its debut alongside the iPhone 7, then we should see it within a few weeks now.
Aren't you excited?