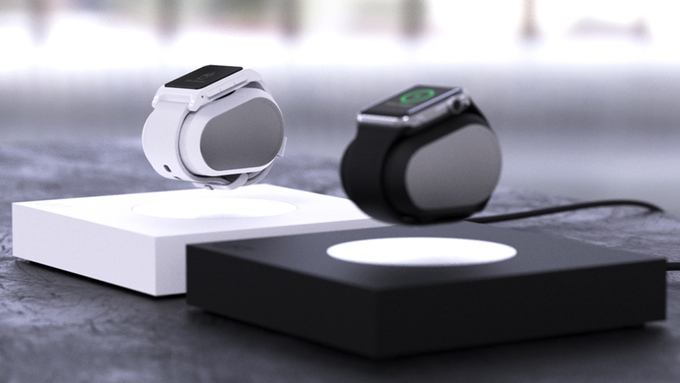 LIFT
is
an
Anti-Gravity
Levitating
Smartwatch
Charger
July 28, 2016
We know that charging your Apple Watch can be a little bit annoying, but what if there was a super cool way to do it? Well, a few folks over on Kickstarter are trying to raise funds for what they're calling LIFT, the "the only levitating system that wirelessly charges your Apple Watch in thin air."
According to the campaign, LIFT uses a proprietary induction system that's inspired by Tesla's original idea of transferring electricity through the air.
The company says that they are heavily influenced by both Apple and Porsche design, keeping design to a minimum and making user experience a top priority
While this looks super cool, it's going to cost you a little bit of cash if you want one. Right now, their Early Bird Kickstarter special lets you grab one of these for $149. Other models include the ability to charge your iPhone as well as your iPad alongside the Watch. That will run you $249.
The idea is pretty cool, though we're always a bit skeptical when it comes to Kickstarter campaigns. If this does work out, though, this has to be the coolest way to charge your Apple Watch, by far.
You can check out LIFT here.