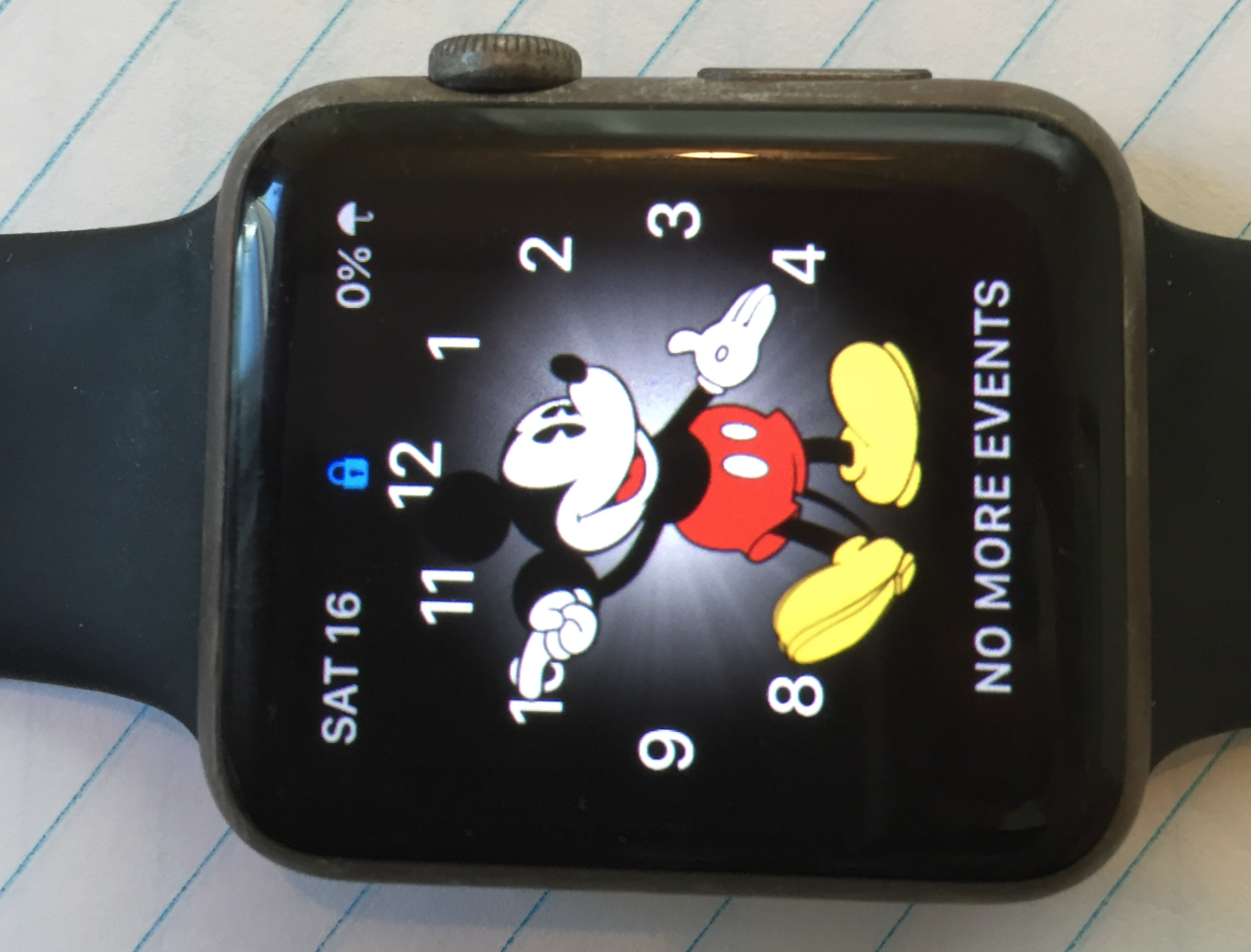 Apple
Watch
Survives
Over
a
Month
Submerged
in
Lake
July 18, 2016
The Apple Watch is not advertised as waterproof, but anecdotal stories indicate that it has some resistance to water. Redditor UnilateralWithdrawal, or "Al," was pulling a boat out of freshwater Lake St. Clair when the davit hoist hit his watch and yanked it off his wrist. It landed at the bottom of the lake, where it was about seven feet deep, and he didn't have the time or the equipment to try and retrieve it.
Fast forward, six weeks later, Al's written off the Apple Watch as lost. He's already replaced his Apple Watch with a reasonable refurb from Concept Electronics. But Al was back at Lake St. Clair with his family, and his teenaged son had brought diving gear. Al's son went for a dive and found the Apple Watch on the lake bottom. By now it was covered with algae. Al shared:
"I cleaned it off with lots of cloths, paper towels, and Lysol towels. The finish had disappeared. The band was pitted where algae grew. It looked steam punk with oxidation and discoloration.  I had nothing to lose, so I threw it on the charger. Immediately the charge indication came up. I knew I would have to get a bit of charge to be able to test the functionality, so an hour later the watch face, mechanical switch, haptic, and crown all were verified. The rarely used mic and speaker did not."
We do not recommend that you submerge your Apple Watch. But if you do accidentally get it wet, it's not necessarily cause for panic. You might even end up giving your Apple Watch a little patina, some interesting character.