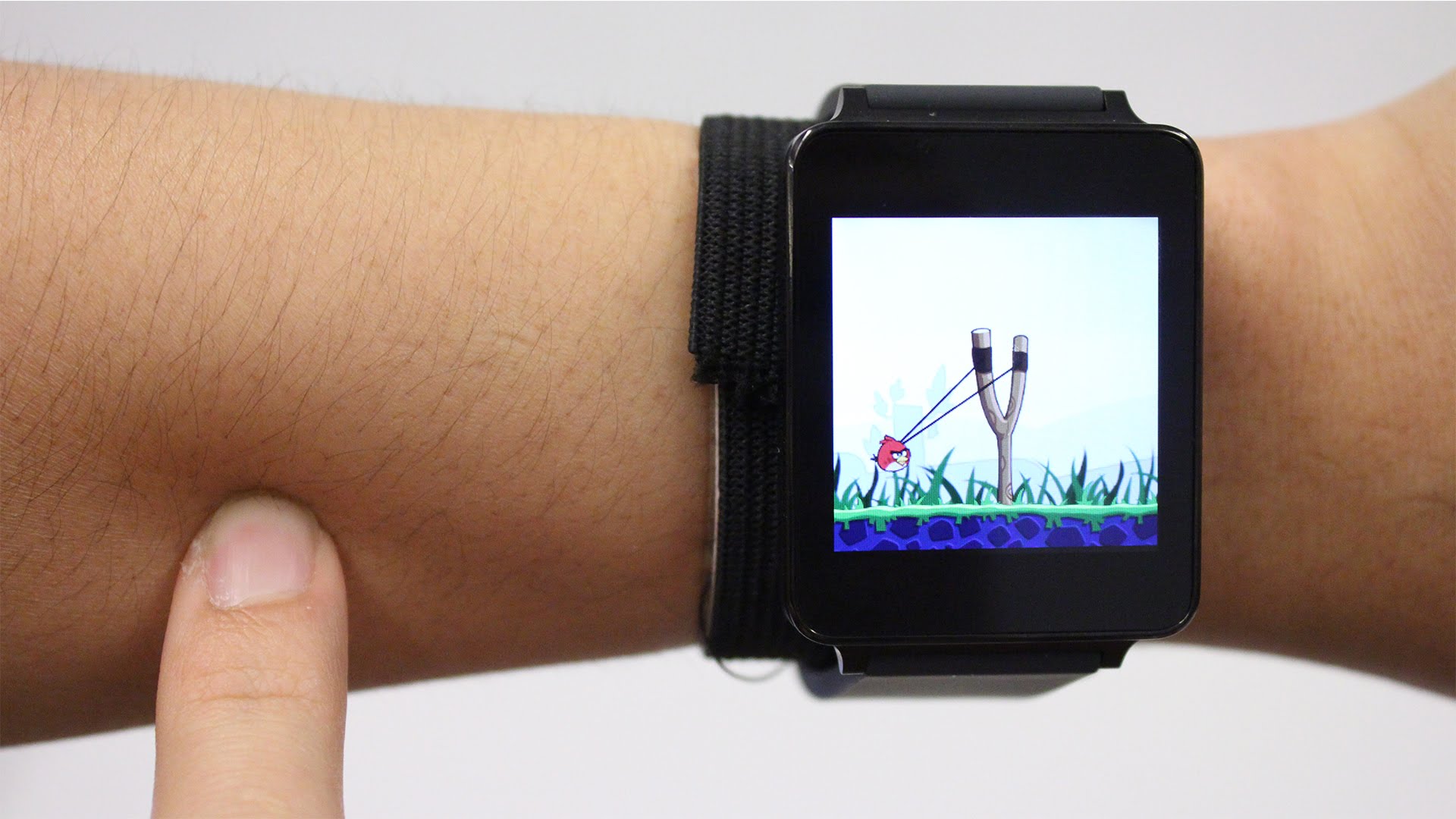 Carnegie
Mellon
Figures
A
Way
To
Turn
Your
Skin
into
a
Touchscreen
for
your
Smartwatch
May 5, 2016
With smartwatch gaining more and more popularity, it's becoming quite clear that the we're just entering into a world where many of us will be wearing some sort of technology. Carnegie Mellon believes this too and today the team at the Future Interfaces Group released a video showcasing an interesting solution to making the smartwatch even smarter. How are they doing it? With your skin.
The system uses a a ring which emits a signal in order to communicate a band that's attached to the watch. When the finger wearing the ring touches the skin, a high-frequency signal is spread across your arm. Using the distance between the ring and electrodes built into the watch band, it is then able to triangulate the position of your finger. Wild stuff.
The system is able to sense continuous tracking too, which means it could send if your wanted to draw a picture for example. It's also able to sense gestures like taps and swipe. It's super cool.
Below we've posted a video which shows these features in action. Even though this is a prototype, it does show the possibilities of what wearables can become in the years to come.