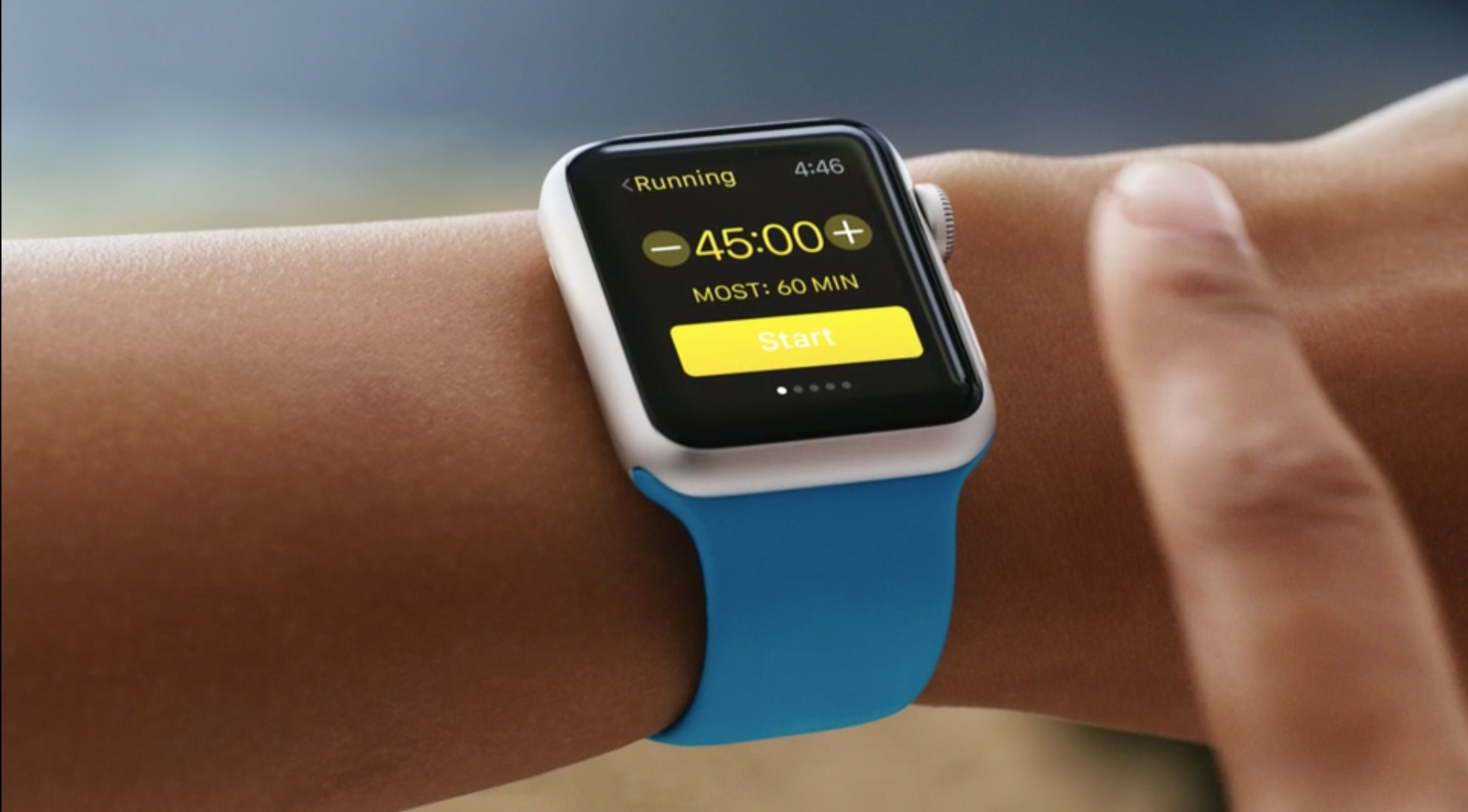 Every
Fitness
Tracker
Except
The
Apple
Watch
Has
Privacy
Problems
February 7, 2016
One of the main reason anyone wears a fitness wearable or a smartwatch is so that they can monitor their activity. Unfortunately, for most wearing one means compromising our privacy.
A new study found that some of the most popular fitness trackers out there, including those made by FitBit, Garmin, Jawbone, and Withings, leak your data to a far wider audience than you may think. Ouch.
The study, titled Every Step You Fake: A Comparative Analysis of Fitness Tracker Privacy and Security, looked at eight wearables including the Apple Watch, (Intel) Basis Peak, Fitbit Charge HR, Garmin Vivismart, Jawbone Up 2, Mio Fuse, Withings Pulse O2, and Xaomi Mi Band, and found that all except for the Apple Watch emitted a Bluetooth identifier that allowed third-parties to track the devices movement even when it was not paired to it.
Fitness wearables including the Apple Watch us a specific Bluetooth protocol identifier to wirelessly transit data between mobile devices such as your smartphone. According to Citizen Lab and Open Effect, the Apple Watch was the only device that constantly randomizes this identifier, making it significantly less likely that you'd be tracked.
While the company did not do any testing on other smartwatches such as ones that run Android Wear, it is telling that Apple is the only company that seems to be taking people's privacy seriously.
So if you're in the market for a really good wearable, and privacy is a major concern (as it should be), the Apple Watch seems like your best choice right now.